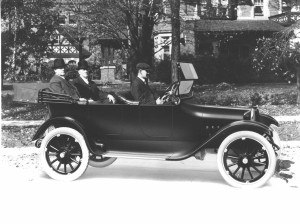 Dodge this summer is observing its 100th anniversary as an American car company.
Henry Ford provided the means for two Dodge brothers to eventually form their own automobile company, 100 years ago.
To lead off an historical look at the Dodge firm with a mention of Henry Ford is fitting, for Ford's great success in the period from 1905 to 1914 was due in large part to Dodge brothers, Horace and John.
Horace, a skilled mechanic, and John, a brilliant financier, were considered the best machinists in Detroit. In fact, Ransom Eli Olds of Oldsmobile in 1902 contracted with the brothers to make transmissions for his curved-dash Oldsmobile.
Then Henry Ford, with a big idea but small funds, gave Horace and John a 10 percent stake in Ford Motor Company to join his venture. Dodge manufactured most every part of the early Fords except for the buckboard wooden seats and rubber tires.
Through the Ford share, the Dodges became wealthy, and in 1913 announced that they would stop building Model T's and would design, build and sell their own car.
Dodge Brothers was formed in July of 1914 and on Nov. 14 of that year, the first Dodge rolled off the assembly line. It was the first with an all-steel body. "Better than the Model T in every way," said Horace, "and only $100 more."
A brief timeline for Dodge;
Dodge became part of Chrysler Corp. in 1928; Power Wagon trucks were introduced a decade later; the Red Ram Hemi was introduced in late 1952, the first V-8 for Dodge; push-button transmission showed up in '56 and large tail fins in '57; Richard Petty gave Dodge numerous wins in NASCAR racing; muscle cars in late '60s and early '70s were named Charger and Challenger; Omni in 1978 was first transverse-mounted front-wheel-drive vehicle in America; Dodge Caravan took control of the emerging minivan market in '84; a preproduction Viper paced the Indy 500 in '91. Lining up in the coming year is the Challenger SRT with a Hemi Hellcat engine of more than 600 horsepower.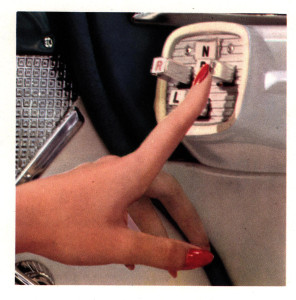 One hundred years after the first ride by the Dodge brothers, the nameplate is represented by large dealerships all over the state, with recognizable names such as Cherry Creek Dodge and Christopher's Dodge World. Some years back, a big store was Hugh Tighe Skyline Dodge and way back, beginning in the late 1930s and continuing for 40 years as a Dodge dealer was Markley Motors in Fort Collins, before becoming a General Motors operator.
Today, there are 26 Dodge dealerships in Colorado:
AutoNation Dodge in Centennial
AutoNation Dodge in Littleton
Berthod Dodge in Glenwood Springs
Brandon Dodge on Broadway in Denver
Cherry Creek Dodge in Denver
Christopher's Dodge in Golden
City Auto Plaza in Canon City
Colorado Springs Dodge
Flower Motor Co., Montrose
Fort Collins Dodge
Grand Junction Dodge
John Elway Dodge in Greeley
Johnson Auto Plaza in Brighton
Korf Continental in Yuma
Limon Dodge
Medved Dodge in Castle Rock
Larry H. Miller Dodge in Thornton
Morehart Murphy Auto Center in Durango
New Country Auto Center in Cortez
Perkins Motor Co. in Colorado Springs
Pueblo Dodge
Steamboat Motors in Steamboat Springs
Valley Dodge in Boulder
Victory Motors in Craig
Vista Dodge in Silverthorne
Wolf Auto Center in Sterling