2019 Subaru Forester sizes up in safety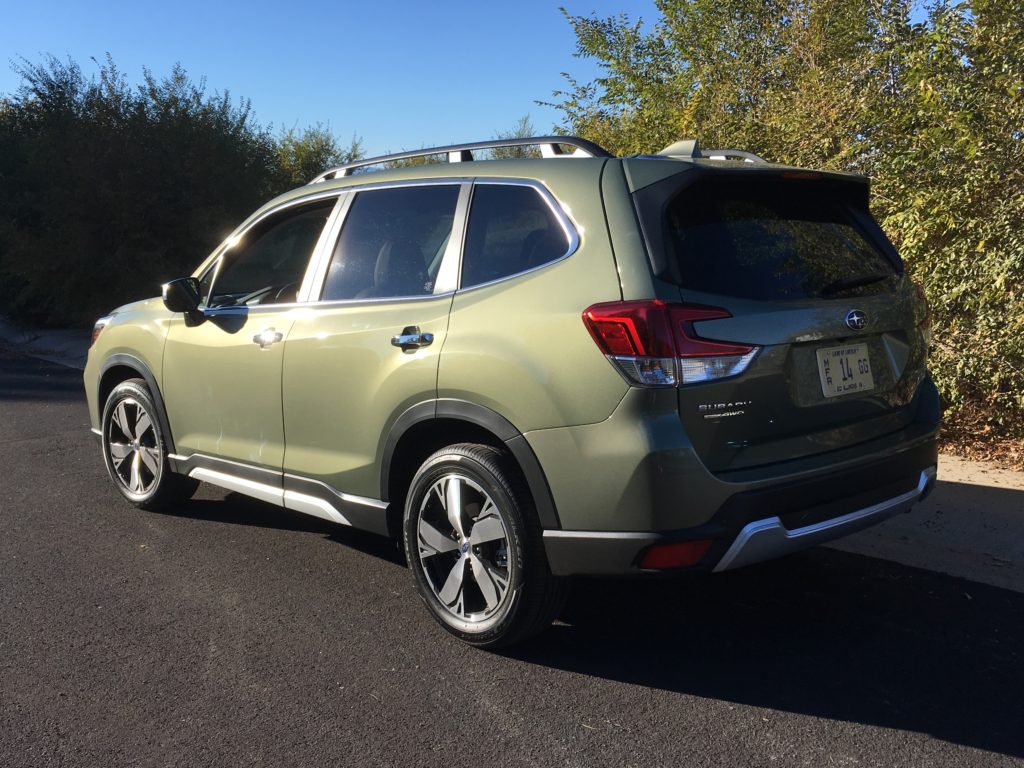 Upgrades were in evidence as I looked over the 2019 Subaru Forester in my driveway one evening. Most obvious was a new color, jasper green metallic, and the Sube looked roomier with a low beltline and tall glass for good vision. The all-new model is built on the Subaru Global Platform, sharing with Impreza and Crosstrek.
The '19 Forester is the nicely equipped Touring trim level, on wheelbase of 105.1 inches and overall length of 182.1. Those measurements are 6 and 7 inches longer, respectively, than the original Forester, a '98, yet the new one is 550 pounds lighter in curb weight than the 1998.
New to the Forester is a DriverFocus system which is designed to identify signs of driver fatigue and distraction. In fact, as I drove it that night, it twice alerted me, first with "Stay Alert," then later with "Keep Eyes on Road." Aw, come on, I glanced down only briefly to determine what one of those buttons was to my lower left.
In its fifth generation, the 2019 model is superior to the earlier Foresters.
It was 21 years ago, in the summer of 1997, that I drove the first '98 Subaru Forester, a week before the new car was to be unveiled in Subaru showrooms all over Colorado. It was a boxy, little cross between an SUV and station wagon, intended to compete with other small sport utes such as the Toyota RAV4, Honda CR-V and Suzuki Sidekick. Excellent braking was a strength of that early Forester and I could turn it around on narrow mountain roads. It got us to Georgetown and back home okay, though a bit noisy from beneath the hood.
Ten years ago (almost 11), I was in Cobo Hall for the 2008 North American International Auto Show, where one of the biggest introductory successes of the big event was the unveiling of the 2009 Forester. It thrilled the car crowd – it had size and style; the old one had neither.
Suspension upgrades with the Subaru Global Platform deliver a great ride for the 2019 Forester, which performs with a horizontally opposed, 2.5-liter, 4-cylinder engine of 182 horsepower/176 lb.-ft. of torque and a continuously variable transmission. Its symmetrical all-wheel-drive setup makes it a strong seller in winter-heavy Colorado. It averaged 28.5 miles per gallon overall (EPA estimate 26/33).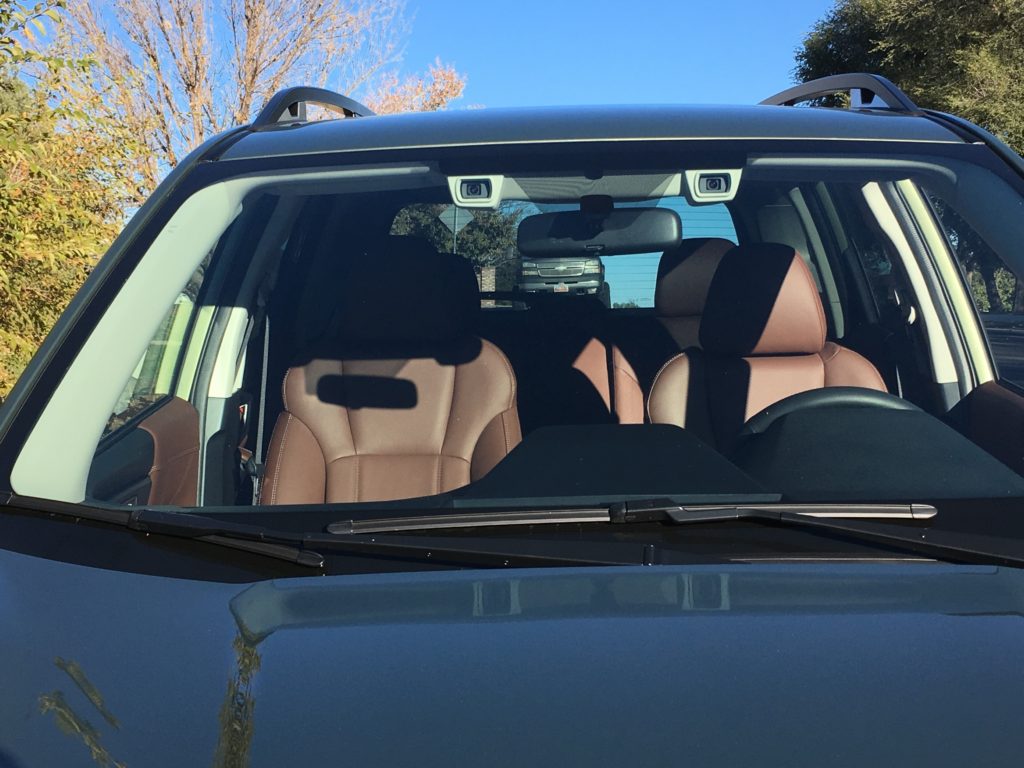 Subaru's EyeSight Driver Assist Technology, which includes precollision braking and throttle management, lane departure and lane-keep assist, is standard on all trim levels of the Forester.
The Forester Touring review model, built in Japan, carries a sticker price of $35,270.
Saddle-brown-color, stitched leather with comfortably bolstered seats highlight the interior. The liftgate opening at the back has been widened to 51 inches; yes, a 4-by-8 drywall sheet will fit through, but the cargo width between the wheel wells remains at 44 inches, so it won't lay flat.