Cars slip to 31 percent in 2018 U.S. sales
Sharp declines in sales of midsize cars, unprecedented in the U.S., marked the tally of light-vehicle sales for 2018.
The long-popular Toyota Camry, though retaining its longtime lead in car sales, dipped by almost 44,000 units from a year earlier.
On the bright side of the Toyota ledger is the Highlander, a midsize SUV crossover, which gained 29,000 sales in 2018 to 244,511for seventh place among all SUVs, just ahead of the Jeep Wrangler.
As the Camry remained atop its sales category, so, too, the Ford F-series continued its dominance in truck sales which began more than 40 years ago; for the second year in a row, the Toyota RAV4 edged the Nissan Rogue among SUVs and the Dodge Grand Caravan and Chrysler Pacifica repeated as top-selling minivans.
All midsize models suffered sales declines, most severely besides the Camry were the Nissan Altima at 45,000 fewer sales, the Chevy Malibu at 41,000, Ford Fusion at 36,000 and Honda Accord at 31,000.
Cars, which five years ago made up half the number of total sales, fell to 31 percent last year, leaving 69 percent to trucks and SUV/crossovers. In Colorado, the split is 25 percent to cars, 75 percent to trucks and SUVs.
Total light-duty car and truck sales in the U.S. in 2018 totaled 17,334,481, fourth highest ever. Ford, Toyota and Chevrolet led, each with over 2 million sales; biggest gainer over the previous year was Jeep, with an increase of 145,000.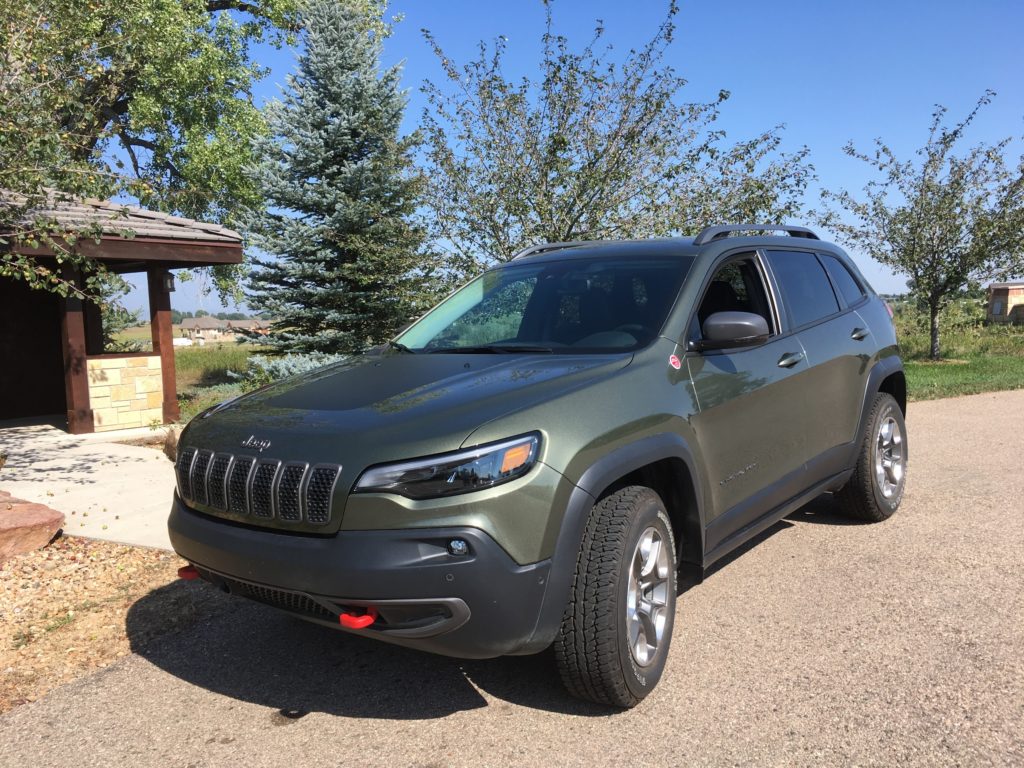 Following are sales by make:

Ford 2,381,635;
Toyota 2,128,357;
Chevrolet 2,036,623;
Honda 1,445,894;
Nissan 1,344,597;
Jeep 973,227;
Subaru 680,135;
Hyundai 667,533;
Ram 597,368;
Kia 589,673;
GMC 556,449;
Dodge 459,324; (total Dodge/Ram 1,056,692); 
Mercedes-Benz 354,137;
Volkswagen 354,064;
BMW 311,014;
Mazda 300,325;
Lexus 298,310;
Audi 223,323;
Buick 206,863;
Tesla 182,400;
Chrysler 165,964;
Acura 158,934;
Cadillac 154,702;
Infiniti 149,280;
Mitsubishi 118,074;
 Lincoln 103,587;
Volvo 98,263;
Land Rover 92,143;
Porsche 57,202;
Mini Cooper 43,684;
Jaguar 30,483;
Alfa Romeo 23,800;
Fiat 15,521;
Maserati 11,263;
Genesis 10,312;
Ferrari 2,336;
Bentley 1,972;
McLaren 1,569;
Smart 1,275;
Lamborghini 1,128;
Rolls-Royce 1,080;
Aston Martin 984;
Lotus 168.
Following are sales by individual models:
CARS
Toyota Camry              343,439;
Honda Civic                 325,760;
Toyota Corolla             303,732;
Honda Accord              291,071;
Nissan Sentra               213,046
Nissan Altima              209, 146
Hyundai Elantra           200,415
Ford Fusion                  173,600
Chevrolet Malibu         144,542
Chevrolet Cruze           142,617
Tesla Model 3              138,000
Ford Focus                   113,345
Hyundai Sonata             105,118
Kia Soul                       104,709
Kia Forte                      101,890
Kia Optima                  101,603
Volkswagen Jetta         90,805
Toyota Prius                 87,590
Dodge Charger             80,236
Subaru Impreza             76,400
Ford Mustang               75,842
Nissan Versa                75,809
Dodge Challenger         66,716
Mazda                          364,638
Mercedes C class          60,409
BMW 3 series               59,489
Chevrolet Impala          56,556
Ford Fiesta                   51,730
Chevrolet Camaro        50,963
Lexus ES                      48,484
Chrysler 300                46,593
Mercedes E class          45.479
Volkswagen Golf         42,271
Nissan Maxima             42,237
Volkswagen Passat       41,401
BMW 5 series               40,658
Subaru Legacy             40,109
BMW 4 series               39,634
Ford Taurus                 36,088
Honda Fit                     35,300
Infiniti Q50                  34,763
Audi A4/S4                  34,566
Toyota Avalon             33,580
Mazda6                        30,938
Acura TLX                   30,468
Hyundai Accent             29,090
Subaru WRX                28,730
Toyota Yaris                27,209
Mini Cooper                 26,119
Audi A5/S5                  25,972
Mitsubishi Mirage        24,316
Tesla Model S              24,000
Chevrolet Spark             23,602
Kia Rio                         22,975
Lexus IS                       22,927
Mercedes CLA             22,556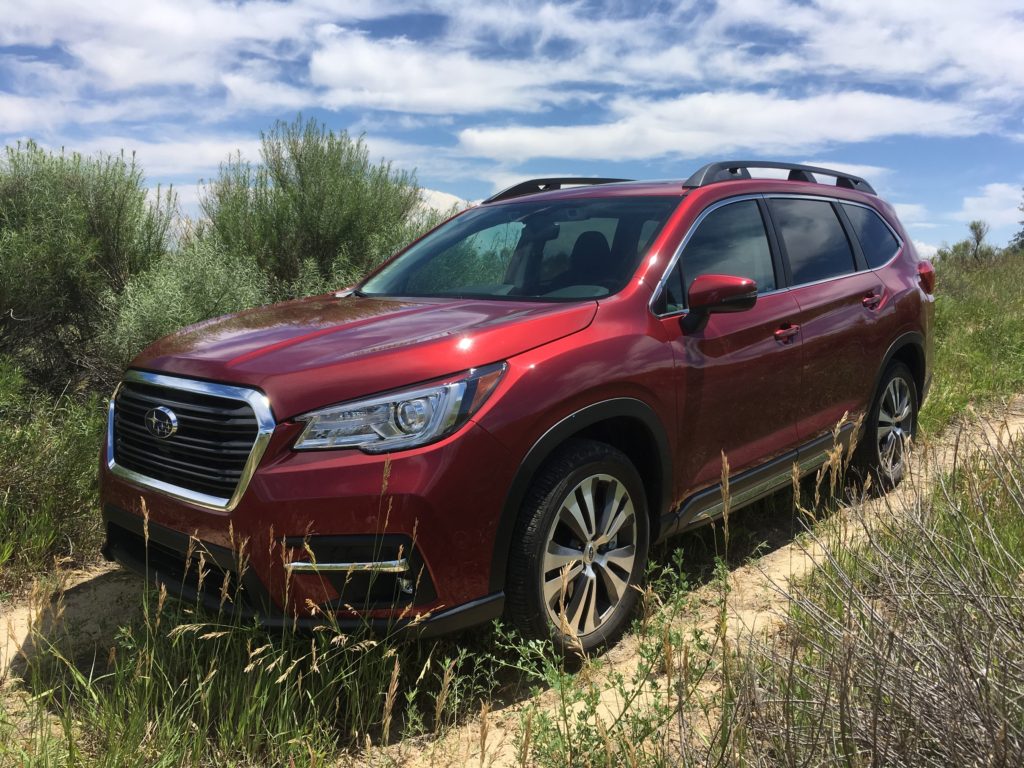 SUVs
Toyota RAV4              427,170
Nissan Rogue               412,110
Honda CR-V                379,013
Chevrolet Equinox        332,618
Ford Escape                 272,228
Ford Explorer               261,571
Toyota Highlander        244,511
Jeep Wrangler              240,032
Jeep Cherokee              239,437
Jeep Grand Cherokee    224,908
Subaru Outback             178,854
Subaru Forester             171,613
Jeep Compass              171,167
Honda Pilot                  159,615
Mazda CX-5                150,622
Chevrolet Traverse       146,534
Subaru Crosstrek          144,384
Hyundai Tucson           142,299
Toyota 4Runner             139,694
Ford Edge                    134,122
Hyundai Santa Fe         117,038
GMC Terrain                114,314
Lexus RX                     111,641
Kia Sorento                  107,846
Chevrolet Tahoe           104,153
Volkswagen Tiguan      103,022
Jeep Renegade             97,062
Dodge Journey             94,096
Buick Encore               93,073
Chevrolet Trax             89,916
GMC Acadia                88,621
Honda HR-V                85,494
Nissan Murano             83,547
Kia Sportage                82,823
Audi Q5                       69,978
Mercedes GLC/K         69,727
Nissan Pathfinder         67,550
Dodge Durango             65,947
Acura RDX                  63,580
Lexus NX                    62,079
BMW X3                     61,351
Chevrolet Suburban      60,633
Cadillac XT5                60,565
Volkswagen Atlas        59,677
Ford Expedition            54,661
Ford EcoSport              54,348
Acura MDX                 51,512
Buick Enclave              49,647
Toyota C-HR               49,642
Infiniti QX60               47,370
Hyundai Kona              47,090
Mercedes GLE             46,010
GMC Yukon                45,982
BMW X5                     45,013
Mitsubishi Outlander    41,818
Mitsubishi Outlander S 39,153
Audi Q7                       37,417
Subaru Ascent              36,211
GMC Yukon XL          34,802
Volvo XC60                 32,689
Nissan Armada             32,650
Volvo XC90                 31,609
Buick Envision             30,152
BMW X1                     29,060
Lincoln MKX               28,573
Mazda CX-9                28,257
Kia Niro                       28,232
Lexus GX                    26,724
Lincoln MKC               26,241
Infiniti QX50               25,389
Cadillac Escalade         24,815
Range Rover Sport       24,282
Mercedes GLA             24,136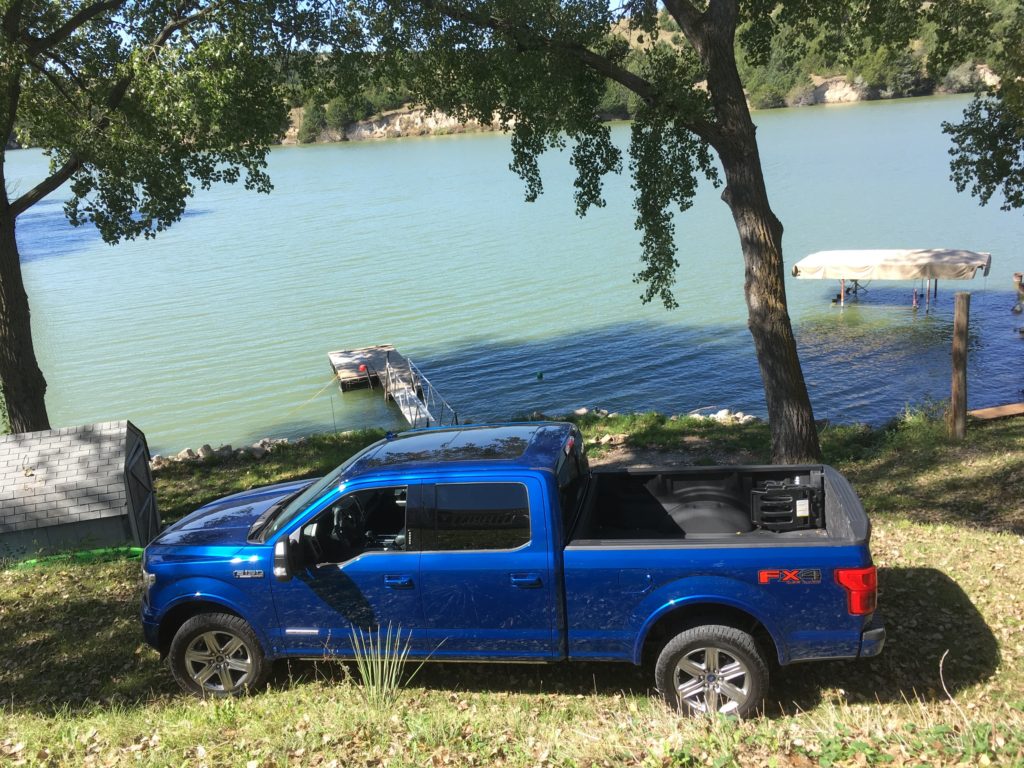 TRUCKS
Ford F-series                909,360
Chevrolet Silverado      585,581
Ram                             536,980
Toyota Tacoma             245,659
GMC Sierra                  219,554
Chevrolet Colorado      134,842
Toyota Tundra             118,258
Nissan Frontier             79,640
Nissan Titan                 50,439
GMC Canyon               33,492
Honda Ridgeline          30,582
VANS
Dodge Grand Caravan  151,927
Chrysler Pacifica          118,322
Honda Odyssey             106,327
Toyota Sienna              87,672
Chevrolet Express        81,239
Ford E-series                47,936
Mercedes Sprinter        29,787
GMC Savana                19,684
Kia Sedona                  17,928