Murano, Rogue anchor Nissan SUVs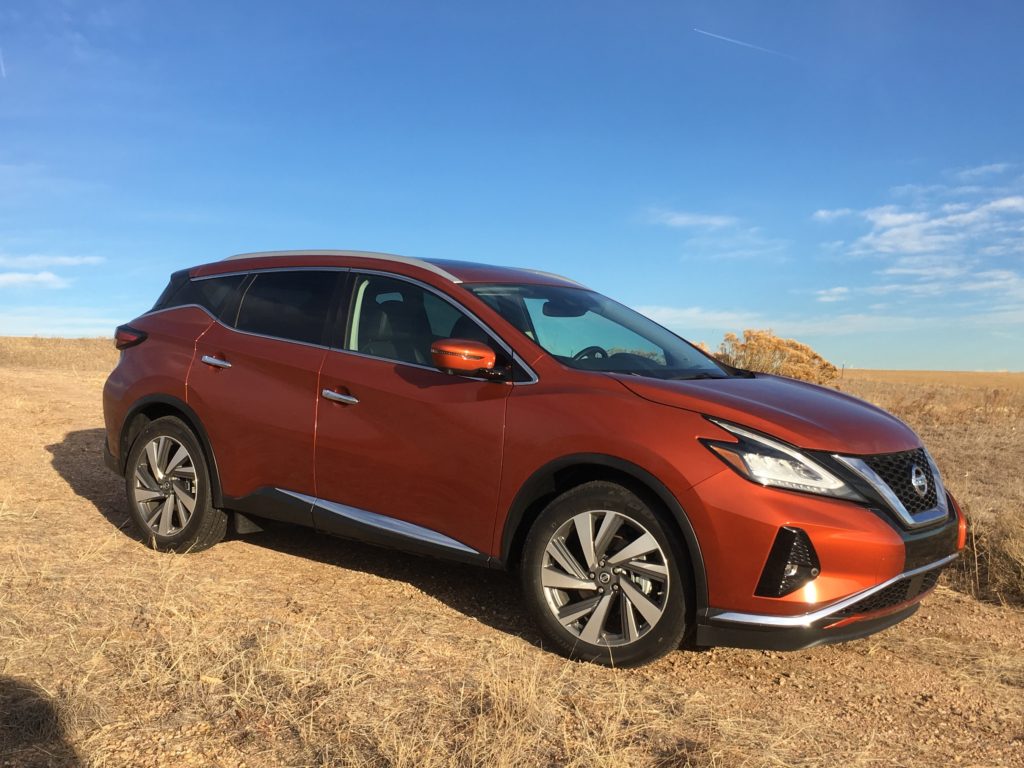 Impressive style is demonstrated by the 2019 Nissan Murano SL midsize SUV crossover, with its tapered front, raked windshield and floating-roof-look at the rear. It is one of the better-appearance entries in its class.
Like other Nissans, the Murano all-wheel-drive model is equipped with a continuously variable transmission to go with its 260-horsepower, 3.5-liter V-6 engine.
The Murano is a bit larger than the hot-selling Nissan Rogue, which I drove in December. The Murano is on a wheelbase of 111.2 inches, is 192.4 inches in overall length and its curb weight is 3,845 pounds. The Murano is 8 inches longer than the Rogue and is 350 pounds heavier.
Recently I've driven the new Murano, finished in an impressive sunset drift exterior, somewhat near copper or orange color.
On a drive from Greeley to Denver and back via U.S. 85 and E470, Jan and I were accompanied by Cathy Cash and son, Nic Sedam, who liked the roominess and comfort of the rear-seating area and the fact the seats were heated on a cold, windy afternoon.
Performance is fairly mild, with the CVT transmission. Riding on Bridgedstone 235/55R20 tires, the Murano averaged 24.2 miles per gallon in overall driving, which included lots of stop-and-go in-town maneuvers. Its EPA estimate is 21/28 mpg.
A Tech package of automatic emergency braking, lane-departure warning, rear automatic braking, panoramic moonroof and traffic-sign recognition, at a cost of $1,970, pushed sticker price for the Murano to $44,090.
Among standard items are 20-inch aluminum-alloy wheels, intelligent around-view monitor, motion-activated power liftgate, navigation, Bose premium audio and heated outside mirrors with reverse tilt-down.
The Murano was launched in the summer of 2002 as an '03 model.
As for the Rogue, tested last month as a well-loaded SL trim level with all-wheel-drive, sticker price was $36,085.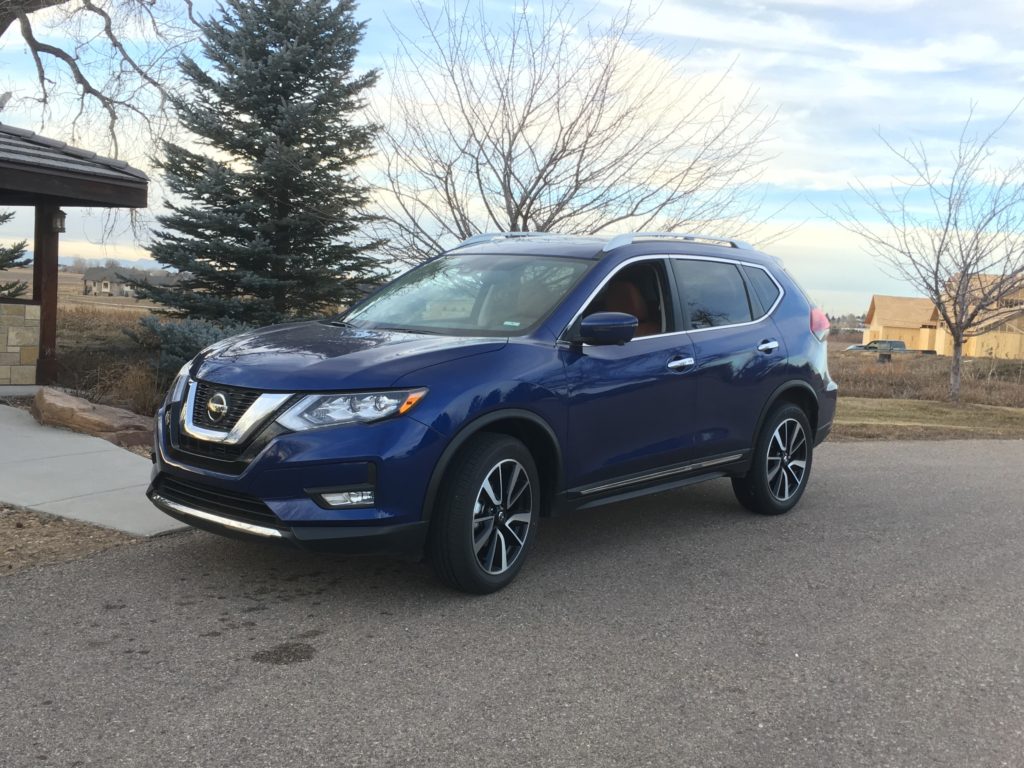 It performs with a 170-horsepower, 2.5-liter, 4-cylinder engine and CVT transmission. It boasts a relatively high EPA rating, 25/32, and averaged 26.5 mpg in the week I drove it.
We drove to 92nd and Wadsworth for a pre-Christmas dinner with Ted and Shirley King, Judy Garcia and Jodi Black. Jan worked with these friends at Cherry Creek Realty some years back when we resided in Denver.
A heavy push in acceleration brings a whine from the Rogue's CVT transmission, especially after it is moved into Sport mode with intensified throttle performance.
Brown quilted leather seats are an interior highlight for the Rogue and padded portions of the dash are attractive, too.
Poorly positioned at the far lower left of the dashboard, even lower than knee level, are four buttons lined horizonally for heated steering wheel, all-wheel drive, Sport mode and the Eco mode of the transmission. Not only is it a far reach, it requires an occasional look to determine the driver is pushing the intended button.
The Murano is assembled in Canton, Miss., and the Rogue in Smyrna, Tenn.