'19 Toyota Prius gets partial AWD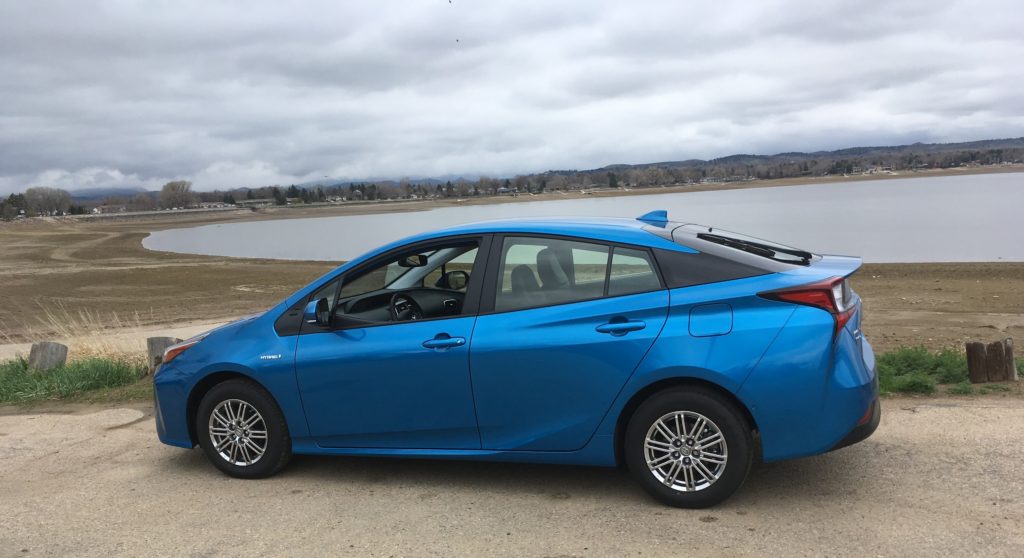 I'd heard that Toyota, in Japan, had added all-wheel-drive technology to its Prius being sold there, so, at a meeting in Denver three years ago I asked Toyota executive David Lee if the company might do the same in Colorado.
"Probably not," he said, adding that "the Prius has aimed its volume sales at sunshine states and to expect it, with an all-wheel-drive addition, to move into cold and snowy country would be a contradiction to the basis of the hybrid electricity success."
But thinking changes, sometimes along the lines of a sales decline, of which the Prius has encountered in recent months.
"Yes, the time has come," said Lee at the 2019 Denver Auto Show. And delivered to me was the 2019 Toyota Prius XLE AWD-e Hybrid. It isn't a fully capable all-wheel-drive hatchback, but it has the basis for some assist from all four wheels.
For the front-wheel-drive Prius, Toyota has added a lightweight, 7-horsepower, magnetless electric motor to the rear wheels. From 0 to 6 miles an hour, the e-motor is automatically engaged, helping with startup speed and lending grip in icy conditions. From 6 to 43 mph, the AWD system is engaged only as needed, and, beyond 43, there is no AWD available. Thus, the Prius remains lacking for serious cold, snowy weather areas.
The Prius was one of the first gas/electric hybrids to come on the scene in the U.S., in 2000, and thoroughly dominated sales until three or four years ago, when large numbers of new hybrids took away sales. I've always considered the Prius one of the best of the hybrids for fair-weather driving.
The e-AWD model, with the boost to 6 miles per hour, was strong in takeoffs. The system offers driving modes of eco, power and electric. My overall fuel-mileage average was 51.8 mpg.
Sticker price for the Prius AWD-e reached $32,146, including Entune audio, color head-up display, heated steering wheel, rain-sensing wipers, dynamic radar cruise, brake assist, lane-departure alert and blind-spot monitor.   
The Prius is built in Aichi, Japan.