Iacocca; Land Rover Defender, Discovery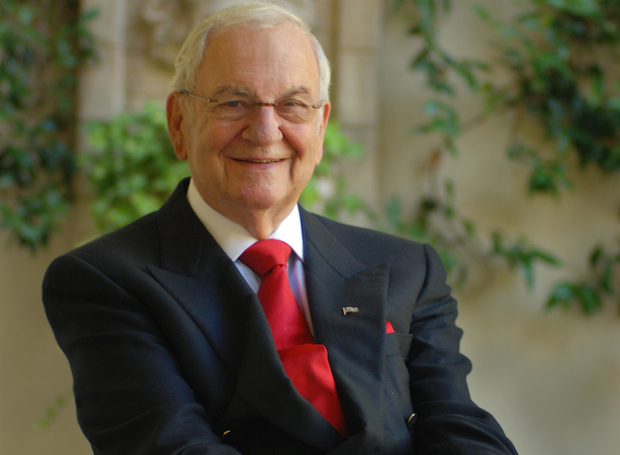 Much is happening, as we move into July, almost an overflow of column material.
Lee Iacocca died; I'll be grilling for a third of the family on the Fourth; the current review is the Land Rover Discovery, yet bigger news is Rover's resurrection of the Defender; Mecum is coming to town for its annual classic car auction; I've got to add some miles to the new Audi Q8.
Ken Baldwin and Mary Conway were headed back to Denver after lunching with Jan and me at Kenny's Steakhouse in Greeley, when Mary called to say she'd heard that Lee Iacocca had passed away.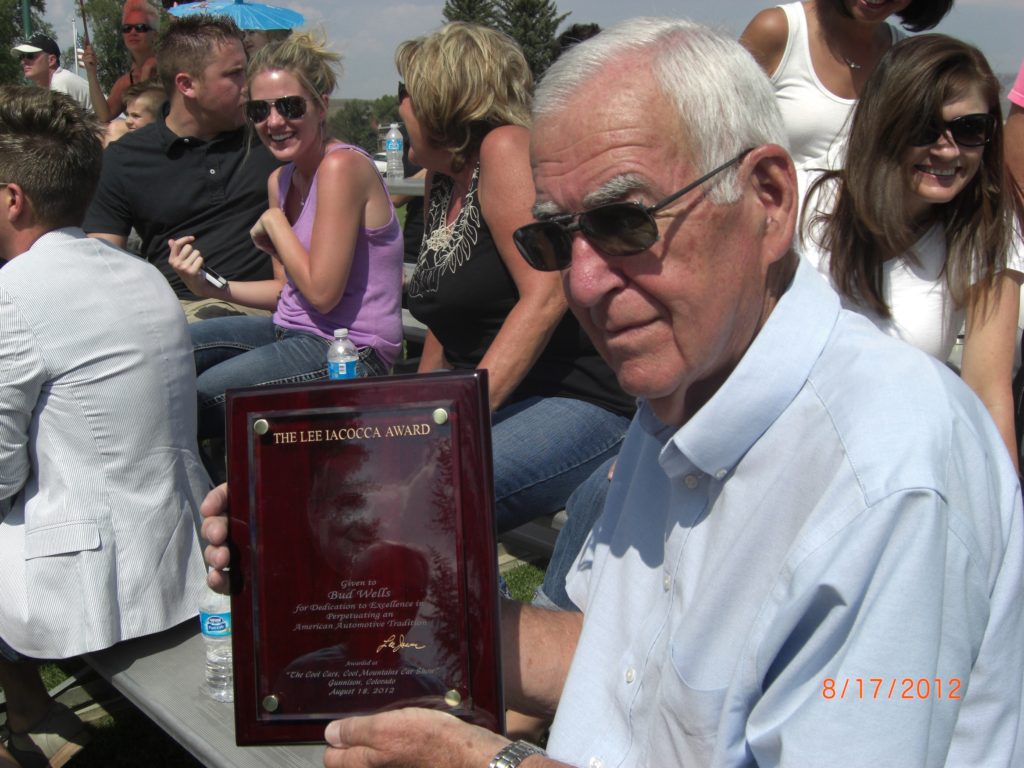 An honor for me on a hot afternoon in August 2012 was being presented the Lee Iacocca Award at the annual Gunnison Car Show.
The following May, on a Monday afternoon, Jan and I dropped by Iacocca's office on North Canon Drive in Beverly Hills. We were in Los Angeles to celebrate grandson Tyler J. Wells' graduation from Loyola Marymount University.
The legendary Iacocca, already suffering ailments from the effects of Parkinson's, wasn't in his office; his assistant, Nancy Saken, was there and after an hour of visiting presented me with a copy of the book, "Heart Soul Detroit," autographed by Iacocca.
The book was of conversations with and photos of dozens of famous people who defined their careers in the city. Just a few are Tim Allen, Eminem, Bill Ford Jr., Al Kaline, Della Reese, Lily Tomlin. Iacocca, too, and he wrote a foreword, including this excerpt:
"Because I remember my roots – and I'm sure so do many of the people in this book who were born to immigrant families, had relatives who worked in the auto industry or were born in Detroit – I believe you can never stop dreaming. And not just dreaming, but being diligent and purposeful to make your dreams a reality, no matter how much hard work it takes. That's what made America great. That's what made Detroit great."
Defender for 2020
Add one more big, tough, go-anywhere vehicle to the Land Rover lineup for 2020 – the Defender. The original Land Rover Defender was built from 1983 to 2016, but left the U.S. in 1997.
The new Defender reportedly will be available in three sizes – 90, 110 and 130. The three-door 90, which will grow to 170 inches from 158 previously, will have five- and six-seat versions. The five-door 110 will also be longer at 187 inches and offer five-, six- and seven-seat models. The five-door, eight-seat 130 will measure 201 inches in length.
The Defenders will be built at Jaguar Land Rover's new plant in Nikra, Slovakia. When the first Defenders arrive in the U.S. in the first quarter of 2020, they will be powered by gasoline engines; a diesel will be added to the U.S. market for 2021.
Discovery turbodiesel
A turbocharged, 3.0-liter V-6 engine and 8-speed automatic transmission lend outstanding fuel mileage and offroad capability to the 5,000-pound Land Rover Discovery HSE Luxury.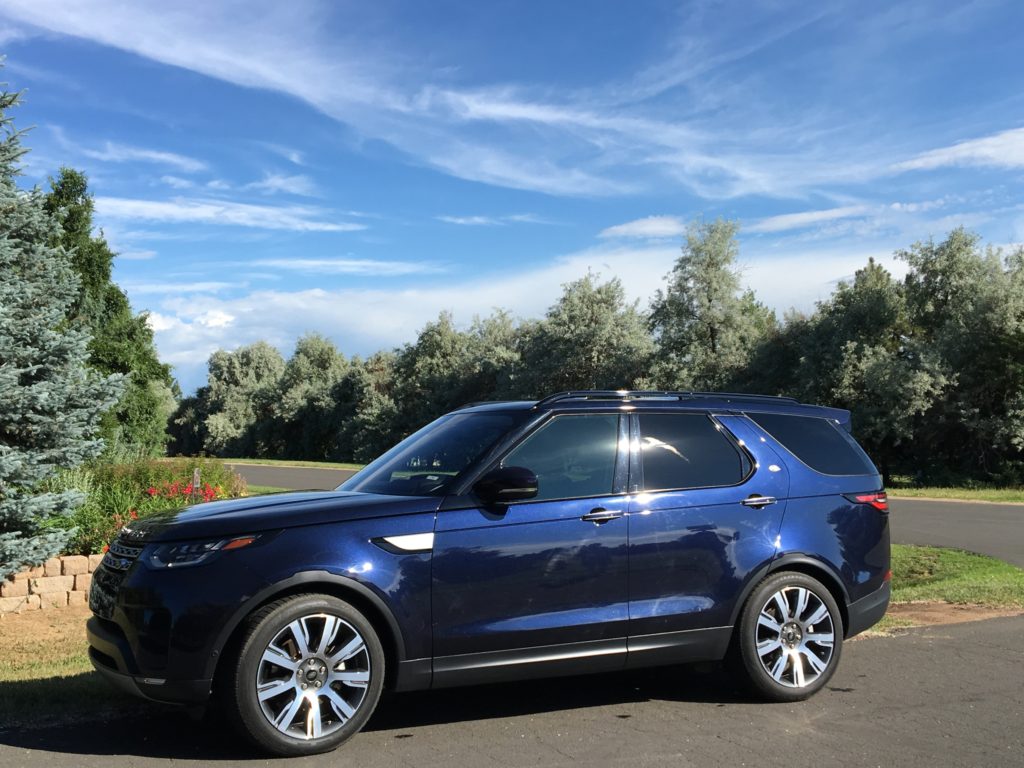 A drive to Wray, 10 miles this side of the Nebraska/Kansas border with Colorado, raised overall fuel mileage to 24.8. The engine, quiet as a gasoline version, displays definite turbodiesel lag; place the shifter in sport mode, tip your toe into the throttle and the hesitation can be diminished somewhat.
The Wray trip, east along U.S. 34, took us to a memorial service for Geneva Schafer Muller Newberg. Her son, Doug Muller and wife Pat of Lakewood, and daughter Kay and husband Dr. Robert Thiel of Fort Morgan, were hosts for the service at Grandview Cemetery at Wray.
The Discovery, with optional third-row seating, competes against strong luxury midsize SUVs, including Audi Q7, Mercedes GLE, BMW X5, Porsche Cayenne, Lexus RX350, Acura MDX and others.
The British-built Discovery was introduced in 1989. By its third generation in 2004 it became known in the U.S. as the LR3, then LR4 in 2009, before reclaiming the Discovery name in 2017.
Adding the turbodiesel engine at a cost of $2,000 and a number of other options pushed price of the Discovery from a base of $68,800 to $80,915.
Mecum Denver Auction
A 1967 Shelby GT500 Fastback with 24,000 miles is among featured entries for the fifth-annual Mecum Denver 2019 collector car auction at the Colorado Convention Center.
The Shelby is one of 118 nightmist blue GT500s produced with an automatic transmission for that year. It has been maintained by a single family since the 1990s and benefits from a recently completed concours rotisserie restoration.
Approximately 600 American muscle cars, classics, Corvettes, trucks, hot rods, resto mods and more were to cross the auction block during the two-day sale.