Road to Raymer was the right turn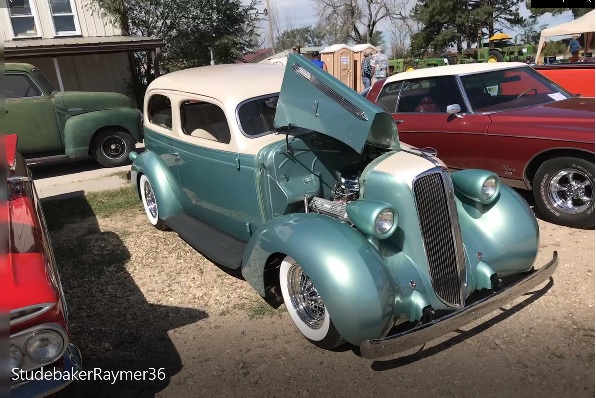 In a 2020 Jeep Cherokee Limited, I drove north out of Greeley to Colo. 392, at which a left turn would take me to The Ranch and the Good Guys annual car exhibit; one of the biggest and best around.
I turned right, though, followed the road to Briggsdale, then another right took me 30 miles east on Colo. 14 to New Raymer and the Friends of Raymer Car Show.
An 82-degree morning contributed to an outstanding car display and fun times with the good people of New Raymer and vicinity.
The 10 a.m. start allowed enough time for me to fully cover the 50 cars and trucks, a few motorcycles and tractors, and get back to my tv at home for the start of the Colorado Buffs/Nebraska Cornhuskers football clash.
As I walked onto the street displaying all the cars, the first person I saw was Bill Brandt, a retired Foursquare pastor residing in Loveland. When I entered Sterling High School as a freshman many years ago, Brandt was in his senior year there; he played center on a very good Tiger basketball team. At New Raymer, he was showing a pair of good-looking '29 Chevys – a coupe and pickup.
It was a 1929 Ford Model A Coupe, though, owned by Dean Slater of Iliff, which won the Classic Car category in voting by those in attendance.
A rare 2014 Chevy SS/Holden Commodore, shown by Victor Perez of Brush, was voted top late-model car, and a 1936 Studebaker Dictator St. Regis, owned by Steve Doerschlag of Eaton, was selected as best custom car.
Most outstanding truck was a 1964 Ford Econoline, shown by Travis Grippin of Fort Morgan. A 1993 Custom Harley won top motorcycle honors for Tony Engelhaupt of Sterling. There were tractors, too, and Marvin Stanley of Sterling and his 1952 Ford 8N, with flathead V-8 engine, was tops.
Don and Dorothy Albrandt, of Sterling, who celebrated their 60th wedding anniversary earlier this summer, showed up at New Raymer with their 1946 Chevy Coupe, powered by a 350 V-8. Another block-fitting challenge was a 5.7-liter Hemi V-8 in a '40 Plymouth Coupe, owned by Jeff Heppner of New Raymer.
I've always been a fan of cars from the mid- to late-50s, and that era was well-represented by a '57 Pontiac Star Chief, owned by Thomas Mertens of Mesa, Ariz.
Showing up about the time I was leaving was a Sterling High classmate, Jack Claver and wife Phyllis. I did get back home in time to view the CU/NU contest; we'll long remember how that turned out.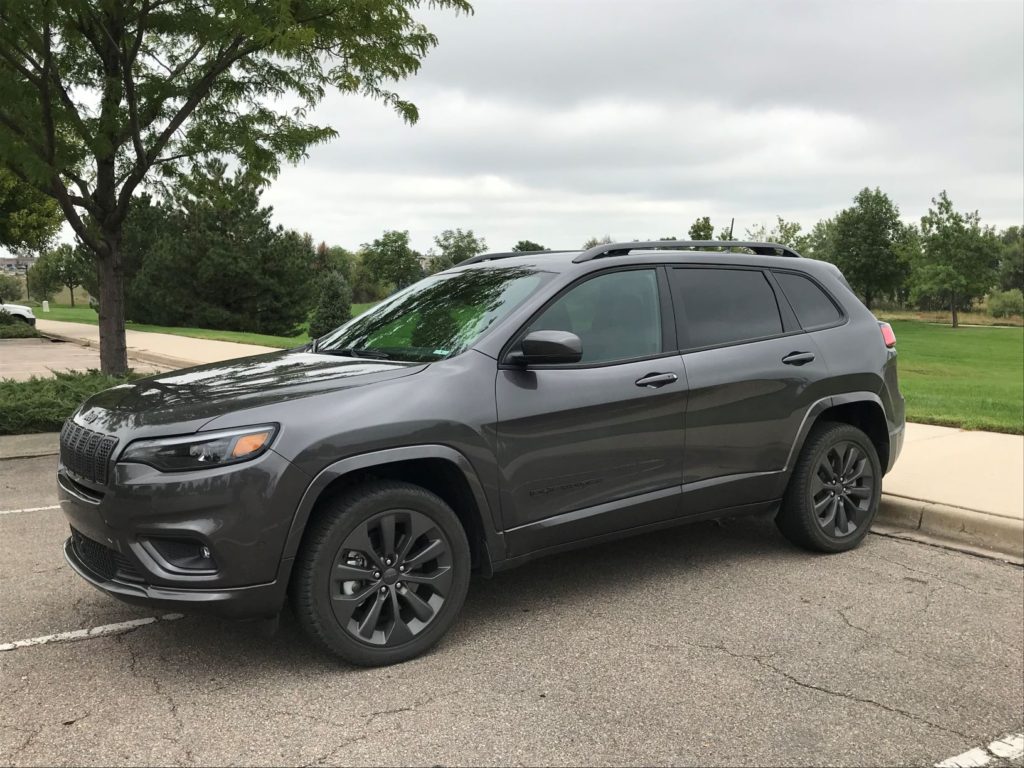 As for the Jeep Cherokee, equipped with a 3.2-liter V-6 engine of 271 horsepower tied to a 9-speed automatic transmission, it displayed excellent passing power on Colo. 14 from Briggsdale to the auction site. A retuned suspension system has improved the ride. In addition to the V-6, a pair of 4-cylinder engines are available – a 2.4-liter naturally aspirated and a 2.0-liter turbocharged.
The V-6 performed very smoothly and averaged 26.8 miles per gallon of regular-grade fuel for the drive down and back. Among safety advancements in the '20 model are lane-departure warning-plus, forward-collision warning-plus and rain-sensing wipers.
Sticker price on the Jeep was $41,620, including 8.4-inch Uconnect screen, navigation, full sunroof, heated and ventilated front leather seating, 19-inch wheels, adaptive cruise with stop-and-go, and hands-free rear liftgate.