'20 Nissan Versa, at $19k, adds safety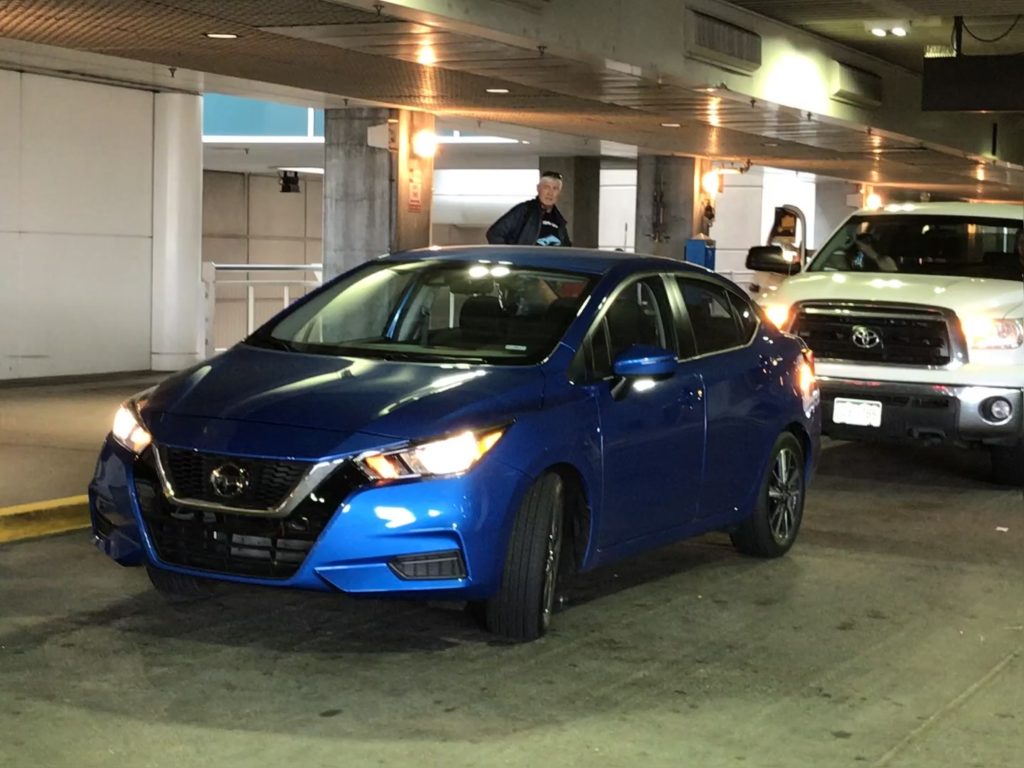 I'd last driven a new car with sticker price below $20 grand about 18 months ago – a Honda Fit, priced at $18,390.
It happened again last week, though, when the 2020 Nissan Versa, in its third-generation finery, was dropped at my door showing a tag of $19,140. The Versa is a subcompact, as is the Fit.
This little Versa SV four-door, which has grown just a bit in size, is equipped with automatic emergency braking with pedestrian detection, lane-departure warning, Nissan Connect featuring Apple CarPlay and Android Auto, plus SiriusXM satellite radio – all that and the attractively low price, too.
For the '20 model year, the Versa is 2 inches longer in overall length, an inch wider and an inch longer in wheelbase.
It carried us early one morning from Greeley to DIA, where daughter Kim boarded a flight to Atlanta to see two of her grandchildren, and Dustin and Janea. Four days later, it was a return drive to the busy airport for Kim's return home.
The Versa's interior, refined somewhat over previous years, is roomy enough, both front and back, and offers an easy-to-load trunk of 15 cubic feet of space. The cloth-seat finish, though, gives the impression of patchwork, with varied-sized pieces of white, black, gray sewn together.
Horsepower in this year's Versa has been boosted to 122 from 109 for the 1.6-liter, 4-cylinder engine; still it is slow in acceleration. Standard transmission is a 5-speed manual; the review model is equipped with a continuously variable transmission. It kind of mimics the shift steps of a normal automatic transmission. The Versa is built in Mexico.
The 1.6-liter and CVT combination earns an outstanding EPA estimate of 32 miles per gallon of fuel in the city and 40 on the highway for the sedan, with curb weight of 2,657 pounds. Helped by the two highway drives to DIA and back, the Versa posted an overall average of 37.8 mpg.
The front-wheel-drive Versa is best seller in its class, but total sales of subcompacts is only a third or fewer of sales by the larger compact and midsize autos.
Twice previously I've driven Nissan Versa models, and, like the 2020 version, both responded high in economy. A 2015 Versa sedan recorded overall mpg of 36.3, after a year earlier a Versa Note hatchback posted an average of 35.6.
Interestingly, the little 2014 Versa, the smallest Nissan, was delivered while I also had in possession the biggest Infiniti built, the QX80 SUV. Infiniti is the luxury division for Japanese automaker Nissan.
We pulled the little Versa up beside the QX80 and it fell short by 3 ½ feet in length. The big Infiniti outweighed the Versa, 5,850 pounds to 2,500.