Toyota Corolla hits road in Bronco blackout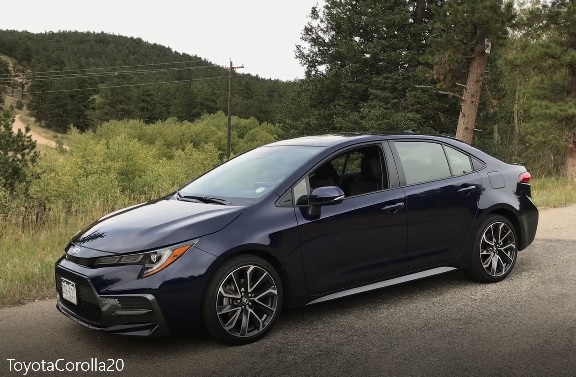 Jan and I responded quickly when, barely into the second series of plays in the Denver Broncos/Chicago Bears NFL game, all power was lost to our home (and 110 others) and Xcel informed us it would be several hours before service was restored.
We climbed into the 2020 Toyota Corolla XSE sedan and headed out for a Sunday afternoon drive, with the voice of Dave Logan describing further Bronco action on KOA's 850 frequency.
The Corolla for the coming year will ride on Toyota's New Global Architecture, the modular unibody automobile platforms that underpin various Toyota and Lexus models. Restyling for the Corolla includes a somewhat lower and more prominent grille, kind of Mazda-like, with a higher-riding rear end.
I drove the new Corolla toward Loveland, then south on U.S. 287 almost to Longmont, west to Lyons and on into the hills. The XSE is the higher trim level, equipped with an upgraded engine, the 169-horsepower, 2.0-liter, 4-cylinder, mated to an advanced continuously variable transmission.
Still, it is on the light side in performance. It needed no more power through Lyons and a couple more miles down the road, not much climbing – yet. From that point to Allenspark, the elevation gain is 3,400 feet, working the little Toyota fairly strenuously. With paddle shifters and sport mode for the tranny, a gear lock maintains steady power, avoiding the swing up and down of the CVT in normal output.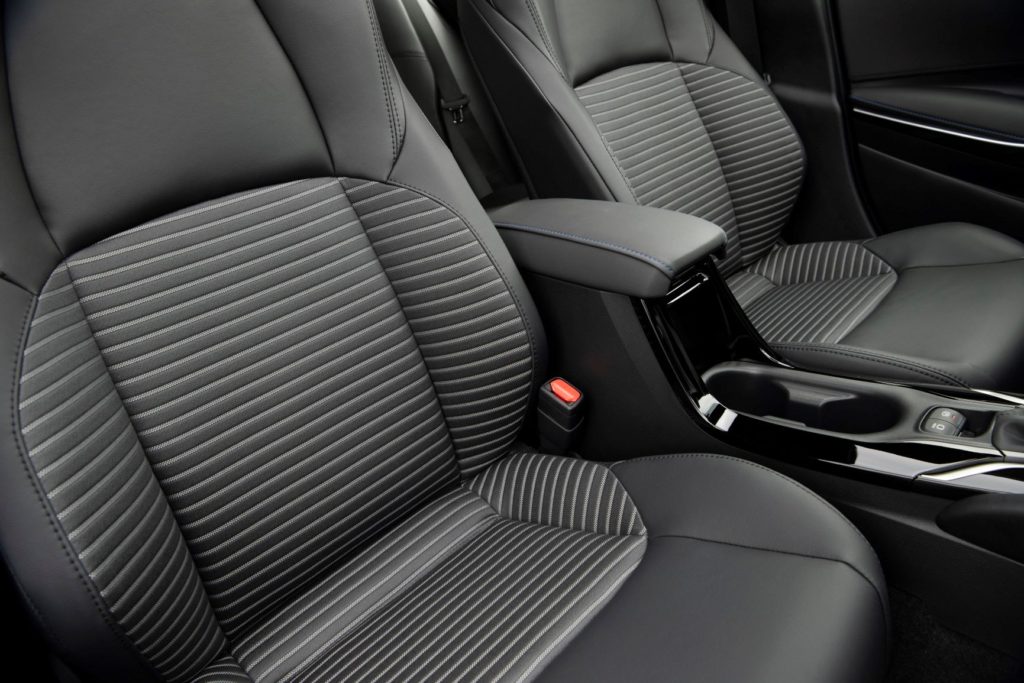 Handling, aided by a new independent rear suspension, is superb, and the front seats, with lumbar support for the driver, were comfortable. The Corolla's low-profile Yokohama 225/40R18 tires, though, transmitted lots of road noise.
It was a nice, swift drive on to Estes Park and in the descent of the Big Thompson Canyon road the Corolla's manual-mode gear lock came into full play, very conveniently in some heavy traffic. By the time we got back, our home's electrical system was at peak power.
For the 128-mile drive, the Corolla averaged 34.8 miles per gallon. Its EPA estimate is 31/38.
Sticker price reached $29,168 for the Corolla XSE with a $1,715 addition for premium audio and dynamic navigation with Apple CarPlay, and hands-free phone capability and music streaming via Bluetooth.
Among the Corolla's standard safety system is lane-tracing assist, effective when adaptive cruise is engaged, helping keep the sedan in the middle of the lane of travel.
Pricing of the lowest-trim-level Corolla, the LE, begins around $20,500. Base engine is a 1.8-liter, 4-cylinder of 139 horsepower and CVT.
The Corolla is a strong competitor for other compacts, including Honda Civic, Volkswagen Golf, Subaru Impreza, Hyundai Elantra, Ford Focus, Chevy Cruze, Nissan Sentra.