Colo. Springs dealer Perkins dies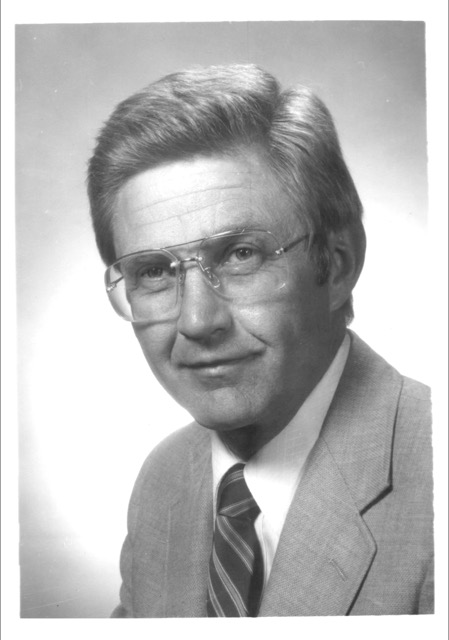 Memorial service for Will Perkins, longtime Colorado Springs auto dealer, was at Village Seven Presbyterian Church in the Springs. Perkins, who also served on the boards of many local ministries including Young Life, Navigators and International Students Inc., died Oct. 19, 2019. He was 91.
Perkins Motor Co. (known originally as Perkins Peebler Motors) opened in Colorado Springs in 1945 as a DeSoto/Plymouth dealership, operated by Will's father, George Perkins. Will graduated from Colorado Springs High School in 1946 and from Colorado College in 1950, served in the US Naval Reserve and played baseball for a White Sox farm team.
In 1950 Will married his high school sweetheart, Bessie Lea Hastings, and they were blessed with four children. After his father's unexpected death in 1958, Will became the owner/president of Perkins Motor Company, and he continued to run a highly successful Chrysler/Plymouth Dealership for over three decades. In the mid-1980's he passed the reins of the company to his son, Tom, who has since passed the reins to his son, David, making Perkins Motors a four-generation family-owned business.
Survivors, in addition to his wife of almost 69 years and son Tom (Cheryl) Perkins, are thee daughters Pam (Ted) Walker, Karen (Jeff) Sheets, Sandy (Bentley) Tate; 14 grandchildren and 18 great-grandchildren.
"Will's determination to be a successful and honest automobile dealer was surpassed by his passion to share the Good News and life-changing truth of the gospel of Jesus Christ with anyone who would listen," according to son Tom. "He and Bess hosted Young Life in their home every week for many years so that hundreds of young people might be introduced to Jesus. He was committed to and deeply involved with Village Seven Presbyterian Church for more than five decades, and especially enjoyed singing in the choir the past several years. Will's sincere enjoyment of people, easy smile and dry sense of humor enabled him to establish relationships quickly, and he had an amazing ability to remember the smallest of details about the "new friends" he always made. His deep, hearty laugh and sense of humor were legendary."