Montrose's Flower is Colo. Time dealer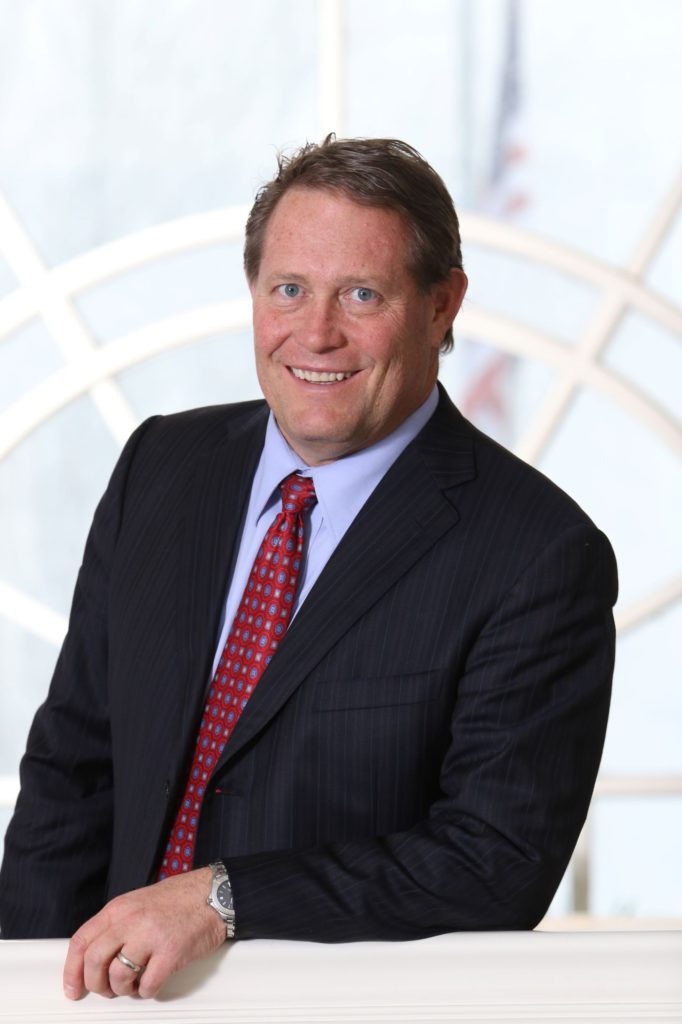 Fletcher Flower, whose family's car business dates back to 1908 in Montrose, has been named 2020 Time Dealer of the Year for Colorado.
He'll be among 48 other dealer nominees from across the country to be honored at the 103rd annual National Automobile Dealers Association (NADA) Show in Las Vegas on Feb. 15, 2020. Flower will represent the Colorado Automobile Dealers Association (CADA) in the national competition.
The Flower Motor Co. in Montrose is one of three family-owned dealerships which have operated more than 100 years in Colorado and are now overseen by fourth-generation. Fletcher Flower's great grandfather founded Hartman Brothers in Montrose; it represented Ford Motor Co., beginning in 1908 and switched to Dodge in 1915. "It has been in our family ever since," said Flower.
After graduating from Colorado State University in Fort Collins with a BS in finance in 1990 and an MS in corporate finance in 1991, he worked at Andersen Consulting, where he designed and programmed billing systems for large phone companies, and the FMI Corporation, a regional investment banking group, both in Denver.
Flower never considered returning home and working in the family business until he received a call from his father in 1999. "Being a great salesman, he convinced me to come home and run the store," he said. "It has been one of the best decisions of my life. At the time, we had a staff of approximately 16 people, including my dad, mom, sister and brother, making it a true mom and pop shop." Today, the business, which he owns with his brother, Fritz, employs more than 100 people in three locations in Montrose and Steamboat Springs.
Flower has served as chairman, vice-chairman, treasurer and secretary of the CADA. "I believe we were very successful during my tenure as chairman in grassroots legislative efforts in Colorado," he said. Flower also serves on the Motor Vehicle Dealer Board for the state, a position appointed by the governor. 
As the current chair of the Denver Auto Show, Flower has worked tirelessly to generate interest and build attendance among consumers at the annual event, as well as to promote the preview gala that benefits the Denver Post Community Foundation and the Clear the Air Foundation.
He serves on the board of HopeWest, a palliative care, hospice and grief support organization in the region, and TRAC (Tourism Retail Advisory Committee) for the city of Montrose, as well as having been on the board of the Montrose Chamber of Commerce from 2003 to 2007 serving as president in 2007. Flower and his wife, Kristen, have two children.
The award is sponsored by Time in association with Ally Financial, and in cooperation with NADA. Flower was nominated by Tim Jackson, president and CEO of the CADA.
Colorado's Time dealer for this year was Mary Pacifico-Valley, owner of Rickenbaugh Automotive in Denver and Infiniti of Dacono.
Previous Colorado Time representatives are :
Todd Maul in 2018;
Bill Hellman  Jr. in 2017;
Bob Penkhus 2016;
Scott Ehrlich 2015;
Bob Ghent 2014;
Jay Cimino 2013;
Mike Shaw 2012;
Doug Moreland 2011;
Jack Terhar 2010;
John Medved 2009;
Don Hicks 2008;
Lisa Schomp 2007;
Barbara Vidmar 2006;
Jeffrey Carlson 2005;
Jim Morehart 2004;
Lee Payne 2003;
John Schenden 2002;
Dean Dowson 2001;
Kent Stevinson 2000;
Fred Emich 1998;
John Clatworthy 1997;
Lloyd Chavez 1996;
Jim Reilly 1995;
Herrick Garnsey 1994;
Roland Purifoy 1993;
Jim Suss 1992;
Doug McDonald 1991;
Bob Markley 1990;
Bob Fisher 1989;
Harry Dowson 1988;
Joe Luby 1987;
R.W. Dellenbach 1986;
Hugh Tighe 1985;
Florian Barth 1984;
R.S. Doenges 1983;
Jack Maffeo 1982;
Nate Burt 1981;
Dwight Ghent 1980;
Tony Fortino 1979;
George McCaddon 1978;
Gene Wilcoxsen 1977;
Ralph Schomp 1976;
Al O'Meara 1975;
Charlie Williams 1974;
Vern Hagestad 1973;
Dick Deane 1972;
Gene Markley 1971;
Russ Lyon 1970.
Fletcher Flower, whose family's car business dates back to 1908 in Montrose, will be Colorado's Time Dealer of the Year for 2020.
Nominated by Tim Jackson, president of the Colorado Automobile Dealers Association, Flower is the 50th dealer to be so honored in this state since 1970.
Flower and his brother, Fritz, operate a Chrysler Dodge Fiat Jeep Ram business and a Subaru store in Montrose and a third dealership in Steamboat Springs.
Mary Pacifico-Valley, owner of Rickenbaugh Automotive in Denver and Infiniti of Dacono, received the honor for this year.