Benz GLB, Supra, Telluride, Gladiator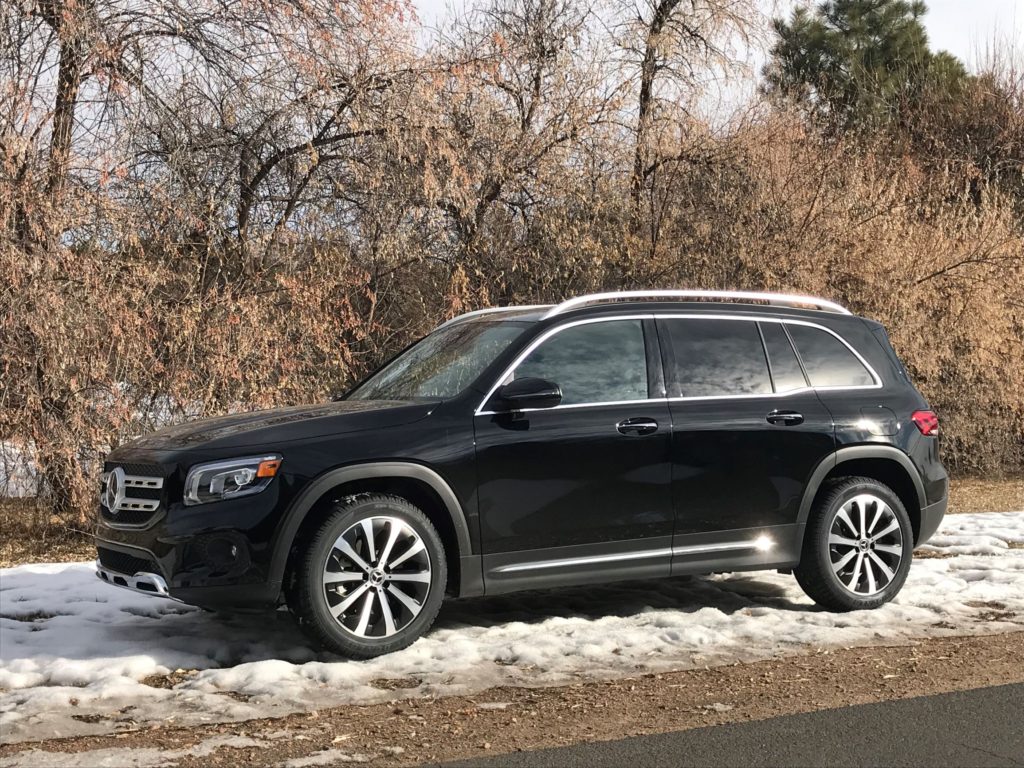 My best drive of 2019 was during daylight hours, Christmas Eve, to Johnstown, on to southwest Denver's Ken Caryl, back north to Windsor and on into Greeley aboard the new entry 2020 Mercedes-Benz GLB250 4Matic compact SUV.
Highlights were Christmas stops at Dale and Sandy Wells, Kurt and Tammy Wells, Brent and Tina Wells, Kathy and Bill Allen and finally, Kim Parker, who accompanied us to Christmas Eve Candlelight Service at the First United Methodist Church in downtown Greeley.
The little Benz was impressive in the 170-mile run with its turbocharged 2.0-liter, 4-cylinder engine, 8-speed automatic dual-clutch transmission, all-wheel drive, 27.7-miles-per-gallon fuel average, and so well-equipped for a sticker price of $51,216. That seems near-bargain, considering this level of performance and luxury from a German automaker.
The B is more rugged-looking than the sleeker GLA and GLC. The interior quietness is remarkable, it has one of the most finely designed instrument panels in its market. Its liftgate opens so high, 80 inches, that more than half of prospective GLB buyers won't be able to reach it (of course, they may use the button on the key pod).
It went on sale just this final month of 2019, will be a contender for car of year honors in 2020.
My favorites among the new vehicles I've driven this year are the Jeep Gladiator, Kia Telluride and Toyota GR Supra.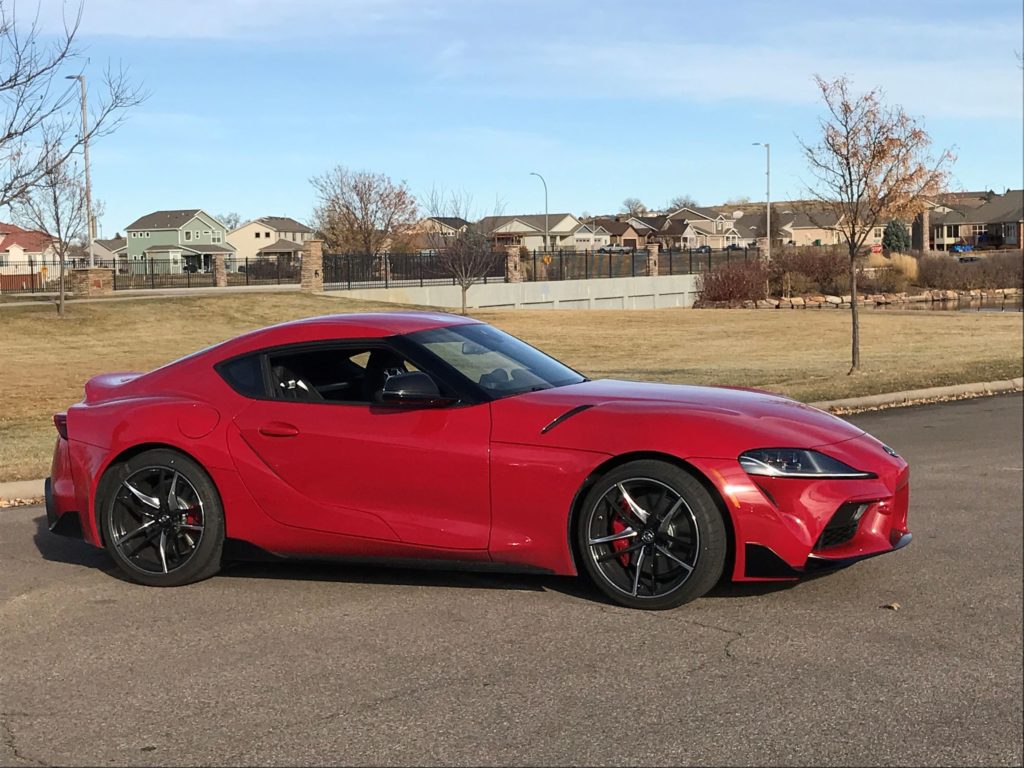 Car of Year – The '20 Supra, with a supporting role from the boys from BMW, returned this year after a hiatus of more than 20 years. The two-seater coupe, beautifully styled, is powered by a turbocharged inline-6-cylinder engine borrowed from BMW, as Toyota no longer produces inline blocks. It's an outstanding handler.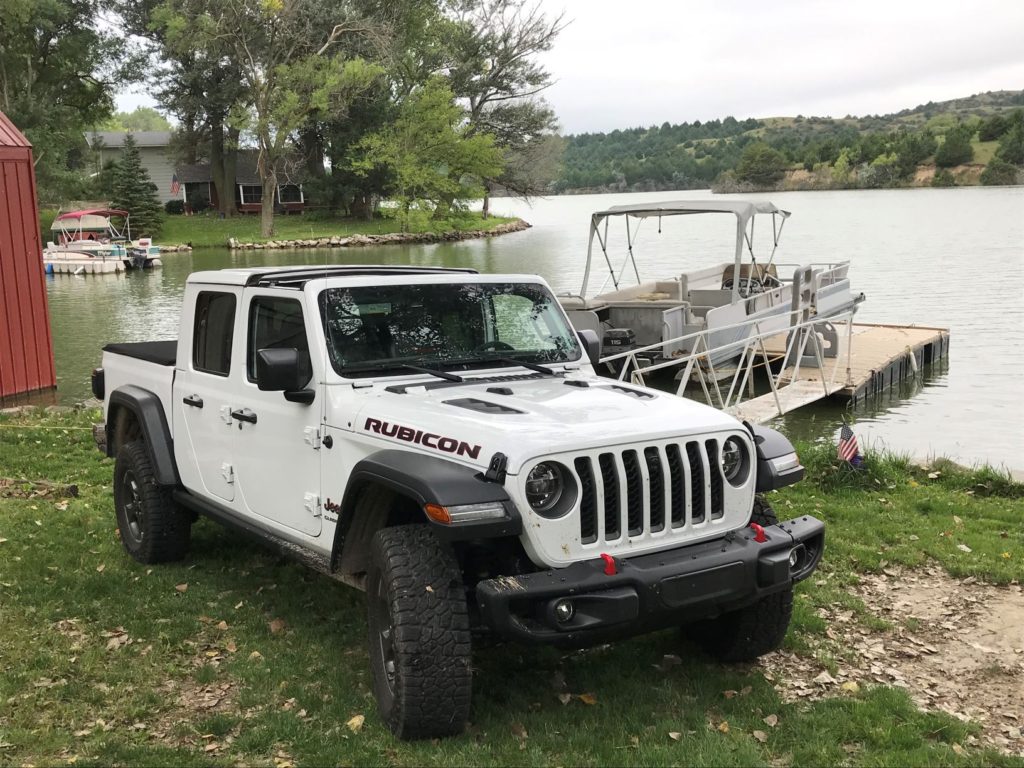 Truck of Year – The '20 Gladiator offering of ruggedness, roominess, offroad capability and open-top fun is unmatched by any other pickup. Among features are coil springs all around, forward-facing camera and 8-speed automatic transmission with manual-shift mode. The sturdy-looking Gladiator returns Jeep to the compact/midsize pickup wars after an absence of 27 years.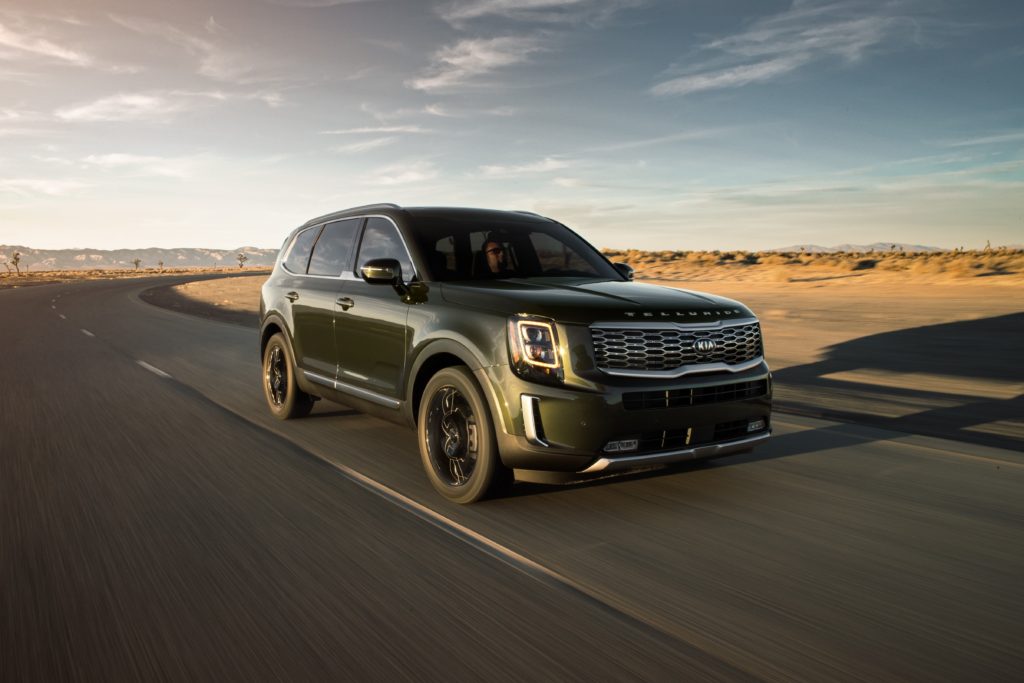 SUV of Year – The three-row Kia Telluride, largest model ever offered by the Korean company, has stylish exterior, comfortable interior with decent cargo space, strong performance from its V-6 engine and is well-equipped including the latest safety features. It is built in West Point, Ga.
Other mentions as the year comes to a close:
Priciest – Topping the sticker lists at $134,315 was the special mountain-climbing Mercedes-Benz G550, built in Graz, Austria, priced just three bills above the BMW M850i xDrive at $131,395. The Germans prevail in this category; last year it was the Mercedes S450 sedan as costliest and the BMW M5 sport sedan runnerup.
Cheapest ‑ $19,140 for the 2020 Nissan Versa SV four-door, which showed up a bit longer in overall length and equipped with automatic emergency braking with pedestrian detection, lane-departure warning, Nissan Connect featuring Apple CarPlay and Android Auto, plus SiriusXM satellite radio.
Gas hogs – Poorest fuel mileage results for all my drives during the year was 13.2 mpg by a 2019 Toyota Tundra with 5.7-liter V-8 and 6-speed automatic transmission. Two others that fell in the 14s were the Ram 2500 Tradesman Crew Cab with 6.4 Hemi V-8 at 14.4 mpg and Toyota Land Cruiser with 5.7 V-8 at 14.6.
Highest MPG – A 2020 Nissan Versa ,with 1.6-liter engine, posted an average of 37.8 miles per gallon, the highest of the year, other than the hybrids and all-electrics. Among other upper averages were 34.8 by a Toyota Corolla, 33.9 by Honda Civic, 32.4 by Nissan Kicks and 31.5 by Nissan Altima.
Jan's favorite – The new Mercedes mentioned at the top of this column.
Best greeting – Happy New Year!