Ram, Chevy, Ford diesels hit 30-mpg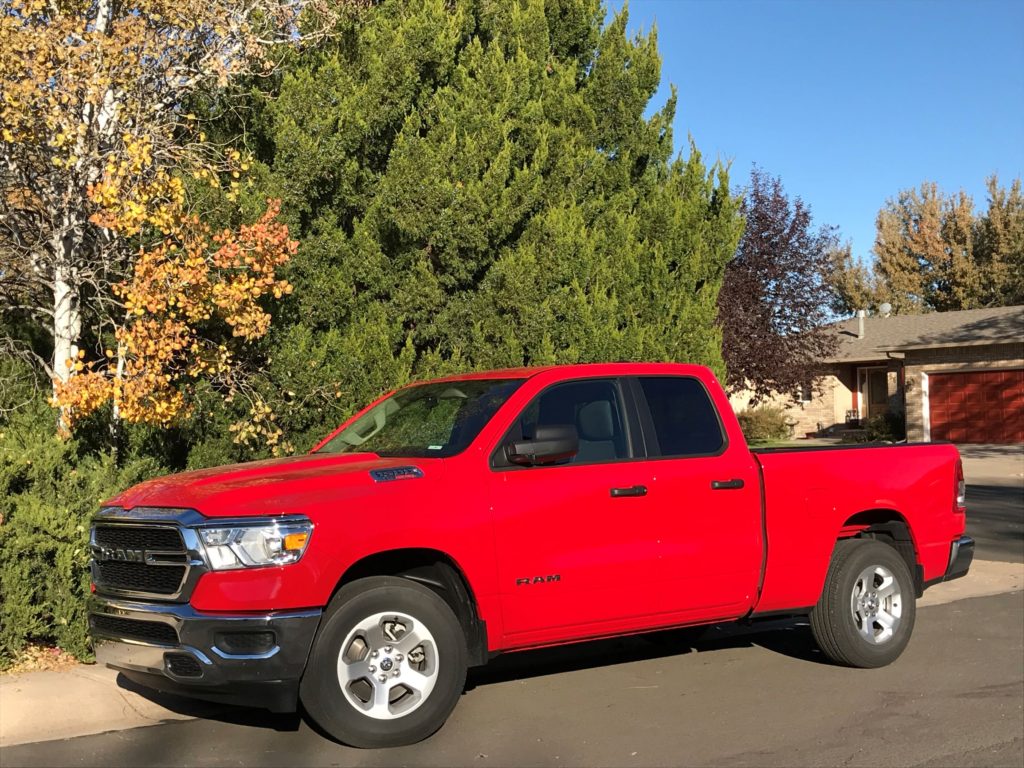 Light-duty turbodiesels have arrived and the U.S. light-duty pickup market has never been more inviting.
Imagine: 30 miles per gallon on a highway drive with a half-ton pickup – experience it with the '20-model Chevy Silverado, GMC Sierra, Ram 1500 and Ford F-150.
The U.S. truck market is perhaps the ultimate in product delivery meeting consumer expectations regarding quality and capability.
Shuttled up north to me was the 2020 Ram 1500 Tradesman QuadCab EcoDiesel, which will challenge turbodiesels from Chevy, GMC and Ford for leadership in new-generation, high-fuel-mileage truck travel.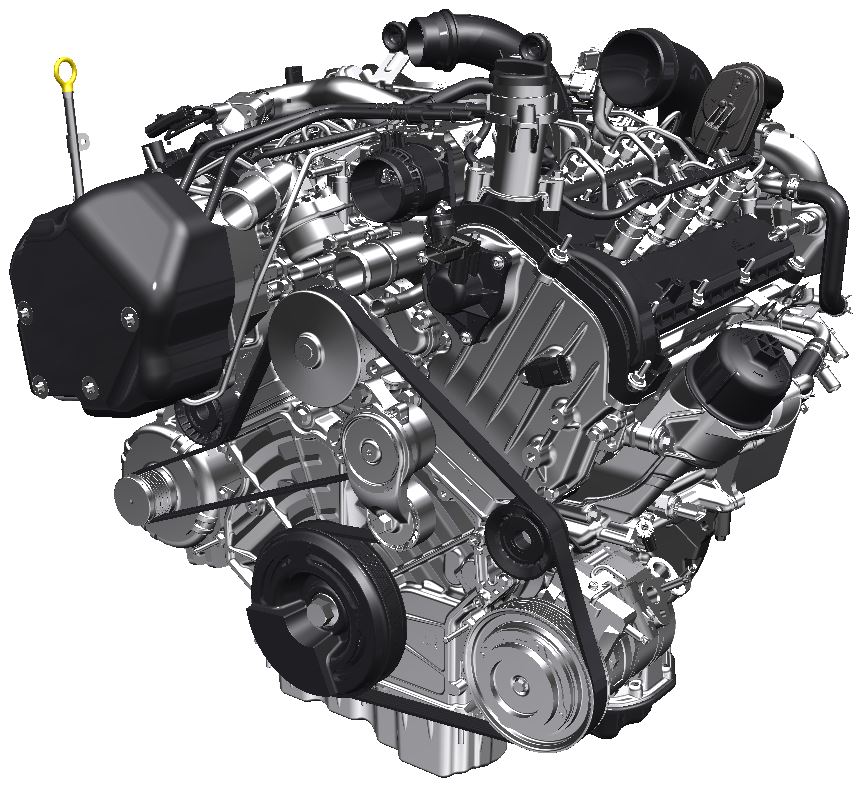 All three power sources are 3.0-liter, 6-cylinder turbodiesel engines – the Ram EcoDiesel and Ford PowerStroke are V-6s and Chevy/GMC uses a DuraMax inline-6. Power outputs are very close.
GM's Silverado and Sierra generate most horsepower, 277, ahead of the Ram's 260 and Ford's 250. Most torque is developed by the Ram at 480 lb.-ft., followed by Chevy/GMC at 460 and the F-150 at 440.
The GM and Ford diesels are mated to 10-speed automatics, the Ram to an 8-speed automatic. The Silverado/Sierra EPA ratings for a two-wheel-drive pickup of 33 on the highway, 23 in town and 27 combined averaged 1-mpg ahead of Ram's two-wheel-drive truck at 32 highway, 22 city and 26 combined. Ford reached 30-miles-per-gallon average highway with its two-wheeler, 22 city and 25 combined.
With its 480-torque rating and a bit more immediate grunt from its 8-speed over the competitors' 10-speed, Ram claims "best-tow" honors of up to 12,560 pounds with proper configuration.
The upgraded turbodiesel comes to the Ram Tradesman model at a $3,300 premium, raising sticker price to $41,885 for the basic truck. The diesel option will be available on all trim levels of the 2020 Ram. The QuadCab, which aided access with a grab handle on the driver side, has cloth seats and a small, 5-inch multimedia screen.
Good stopping power is a reassuring feature of the Tradesman, with its relatively large 14.9-inch front rotors and 14.8s at the rear. Diesel clatter is virtually gone these days; the Ram is of very quiet interior and provides a nice, smooth ride with coil springs at all four corners.
The range of fuel mileage I observed with the Ram was from a low of 22.3 to a high of 26.9. That included some driving time in the strong winds of last weekend.
Manual-shift-mode buttons for upshifting and downshifting are placed, somewhat inconveniently for use instantaneously, near the center post inside the steering wheel.
While the Ram Tradesman truck is built in Sterling Heights, Mich., the third-generation turbodiesel engine is manufactured in Ferrara, Italy, in a Fiat Chrysler Automobiles factory.