Toyota Supra has shimmer of Bimmer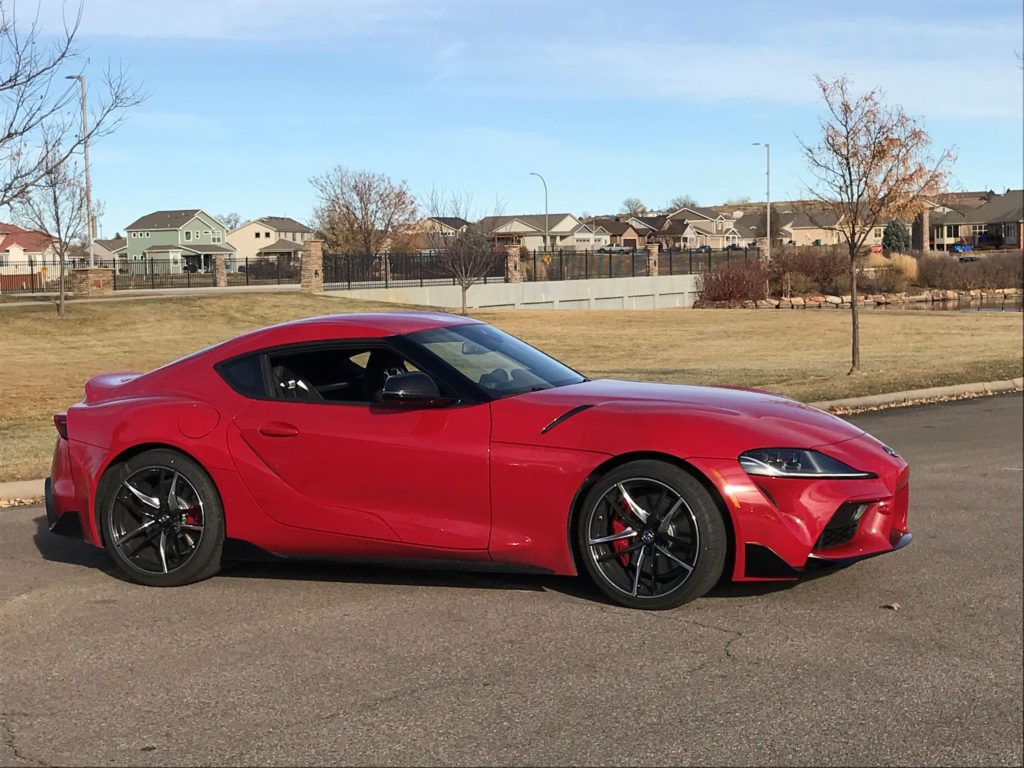 The Toyota GR Supra has returned; its hiatus of more than 20 years has ended.
The 2020 two-seater coupe, beautifully styled in renaissance red finish, showed up from Japan, and is powered by a turbocharged inline-6-cylinder engine, compliments of the boys from Bavarian Motor Works in Germany.
Earlier generations of the Supra have been powered by straight-6's; Toyota, though, no longer produces the inline blocks, so its planners turned to a 3.0-liter inline similar to that which has been used in the BMW Z4.
The 2020 model becomes the fifth-generation Supra.
Twenty-six years ago last June, I drove the 1993 Supra Turbo when it arrived in Denver in 4th-generation form with a 320-horsepower, straight-6. Of it, I wrote, "This dynamo will get you from Franktown to Castle Rock in about five blinks." It was extremely powerful for its day, and was the first Toyota product equipped with airbags for both driver and front-seat passenger.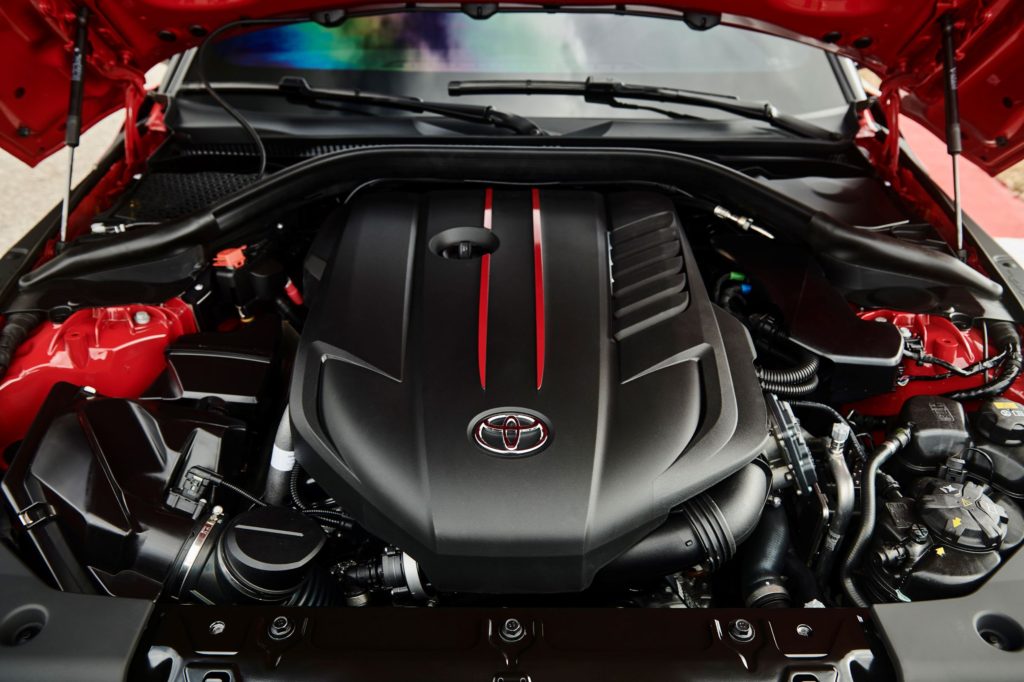 This year's Supra is enhanced with a smooth-shifting 8-speed automatic transmission with paddles tied to the 335-horsepower (365 lb.-ft. of torque) engine, which is intercooled. Downshifts are quick and smooth, and, in sport mode, the rear-drive sports car will sprint 0-to-60 in close to 4 seconds.
Not only do the Supra and Z4 share engine similarities, they're assembled along like chassis lines in Graz, Austria, with identical wheelbase measurements. The Supra has a bit more sleekness in its appearance.
The Toyota is an outstanding handler, and it exhaust burble is appreciated. Officials of the company said upgraded steering and suspension dampening is noticeable on twisting, hilly roadways.
Leather and carbon fiber elements lend the Supra interior a near-luxury feel. It's not flawless, though, as the small coupe is of limited visibility and its cupholders are positioned awkwardly behind the driver's right elbow. To drive it, though, is to take the extra precautions for vision and awareness and to forget all about the tall, bold drink.
Pricewise, the '20 Supra's sticker total is $56,220, including an optional Driver Assist package of radar cruise control, blind-spot monitor, rear cross-traffic alert, parking sensors with emergency-braking function. Among highlights of standard equipment are Brembo brakes with red calipers, active rear sport differential, automatic high beams, rain-sensing wipers, full-color head-up display, 12-speaker JBL audio and 8.8-inch touchscreen with navigation.
Specifications for the new Supra are 97.2-inch wheelbase, 172.3-inch overall length, a relatively low height of barely over 50 inches, curb weight of 3,397 pounds, EPA fuel-mileage estimate of 24/31 (my overall average was 26.1).
Some competitive sports cars are Porsche Boxster and Cayman, Chevy Corvette, Lexus LC, Audi TT, Jaguar F-Type, Nissan GT-R, Mercedes SLC-Class and Alfa Romeo 4C.
A brief timeline for the Supra: 1979 Celica Supra introduced; 1982 second-generation with 2.8 DOHC; 1986 third-generation Supra with 3.0-liter engine; 1987 turbo added; 1993 fourth-generation introduced; 1997 15th anniversary model; 1999 Supra sales stop in U.S.