Volkswagen Atlas makes '4-way stop'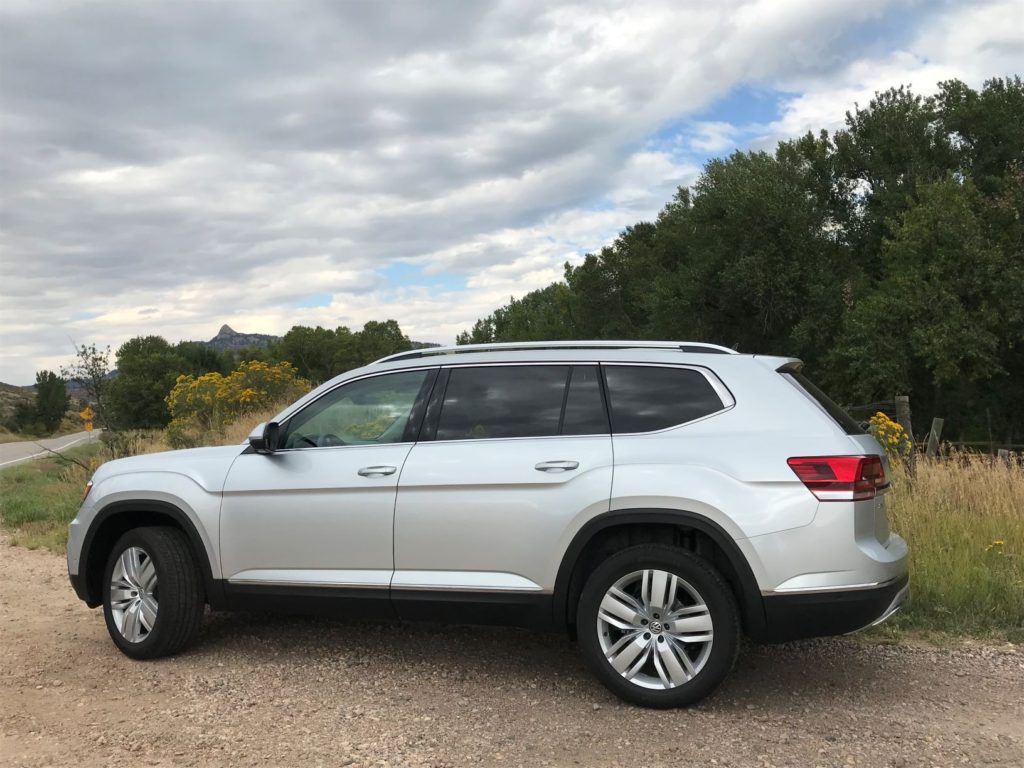 At last, Atlas in four-wheel-drive configuration has been sent my way by Volkswagen.
Atlas is VW's new midsize crossover which has attracted interest for its spacious, three-row interior.
I've kidded Volkswagen for sending me in April 2018 an Atlas of front-wheel drive, then again in April of this year another FWD model. VW dealers in Colorado generally stock only Atlas models with 4Motion (all-wheel drive). This is four-wheel-drive country.
Made available to me finally, though, was a 2019 Atlas SEL Premium with 4Motion. It performs with a 276-horsepower/266-torque, 3.6-liter V-6 engine and 8-speed automatic transmission. It offers a comfortable ride and smooth shifting, with snow and offroad driving modes. It has no paddles at the steering wheel, but the shifter can be tapped for manual-mode downshifting or upshifting.
There is adequate power, though not a great deal of excess, due partially to the Atlas' curb weight of 4,500 pounds. Its size is what sells it. The third-row seating is roomy enough for adults and is accessed through a middle row that slides and tilts. Tow capacity is 5,000 pounds; the Atlas rides on Continental 255/50R20 tires
Following a variety of driving situations, Volkswagen's trip computer showed the Atlas was averaging 14.5 liters of fuel per 100 kilometers. Understand that a U.S. gallon is equal to 3.785 liters, and that a mile is equal to 1.61 kilometers, then peek at a "liters per 100 km to U.S. mpg conversion table," which gives an average of 16.2 miles per gallon for the Atlas. With an EPA estimate of 17/23, it ought to do better than 16.
The Atlas competes against other midsizers Chevy Traverse, Ford Explorer, Toyota Highlander, Honda Pilot, Mazda CX-9, Subaru Ascent and the newly arrived Kia Telluride and Hyundai Palisade. Though of German heritage, the Atlas is built in the U.S. at VW's Chattanooga assembly plant.
The Atlas SEL review model carried a sticker price of $49,390, including panoramic roof, heated and cooled front seats, three-zone climate control, Fender premium audio with Bluetooth, lane-keeping assist and autonomous emergency braking.