Jeep Wrangler adds light-duty diesel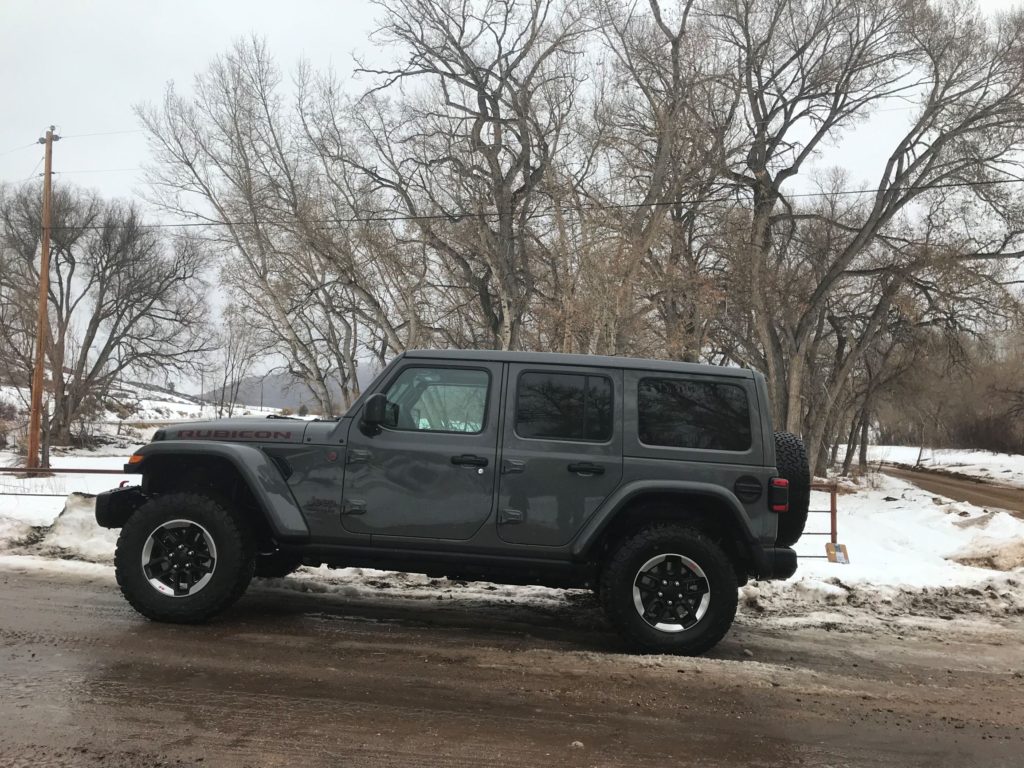 Economic, light-duty turbodiesel engines powering Ford, Ram and Chevy/GMC half-ton pickups to their all-time-high fuel mileages are spreading also to the SUV stables.
Delivered to me in December 2019 was the 2020 Wrangler Unlimited Rubicon 4X4 EcoDiesel.
Among our drives with the Jeep was one of 85 miles on a rainy/snowy afternoon in the rain and snow. Equipped with the EcoDiesel V-6, 8-speed automatic transmission and the Rock-Trac heavy-duty, part-time four-wheel-drive system, the Jeep was prepared for the driving tasks.
The Wrangler carried Jan and me west on U.S. 34 through Loveland and on to the Dam Store at the entrance to the Big Thompson Canyon. We turned around there and backtracked to the Big Thompson Elementary School, where we headed north to Masonville, then drove the twisty road northeast to Fort Collins. We headed east through Severance and on to Eaton Grove corner, then south for home.
It was a smooth ride for the Wrangler, which exhibited good grip, most of which occurred in rear-wheel-drive, though conditions required occasional use of four-wheel drive. The Wrangler still uses a lever for engaging four-wheel drive; most car builders today use electronic switches.
Jeep officials expect the Wrangler Ecodiesel to be EPA-rated at least 29 miles per gallon for highway; multiply this by an 18.3-gallon fuel tank and it estimates a range of 530 miles. I averaged 21 to 25 mpg during a variety of driving maneuvers during the week.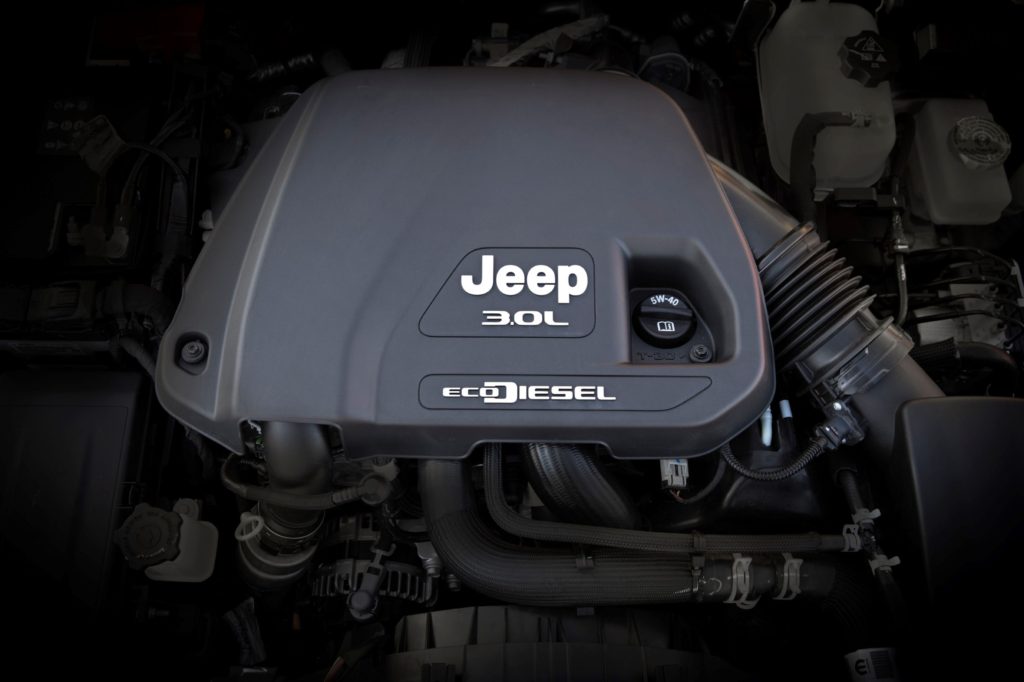 The Wrangler V-6 diesel is nearly identical to the diesel engine we tested recently in the Ram pickup. The Jeep version of the turbodiesel develops 442 lb.-ft. of torque, compared with 480 in the Ram. Much of the Jeep duties are at lower speeds, such as churning through mud, climbing over rocks, fording small streams, etc., thus its maximum torque output is at 1,400 rpm, Ram's is at 1,600. Horsepower is 260, the same in both the Jeep and Ram.
Jeep engineers turned to higher capacity coil springs and retuned dampers in the Wrangler's suspension to accommodate the extra pounds of weight with the ecodiesel over the other engines used in the vehicle.
Big wheels and B.F. Goodrich All-Terrain 285/70R17 tires were no deterrent to higher fuel mileage. The Jeep cabin was an extremely high step-in.
A feature of the Wrangler is a Sky one-touch retractable top which slides open and can be removed and stored. I remember a Liberty of eight or nine years ago that I bought and sold with a troublesome Skyrider top; I still have nightmares about that one.
A load of options raised the Wrangler Unlimited Rubicon from a base price of $41,795 to a sticker of $64,380. The turbodiesel engine, automatic transmission and Sky top added $10,000; also added were leather-trimmed bucket seats, heated steering wheel, remote start, premium audio and navigation, blind-spot and cross-path detection, adaptive cruise control with stop, steel bumpers with red tow hooks and other items.
The Wrangler is built in Toledo; the diesel engine comes from a Fiat/Chrysler plant in Italy and the transmission is manufactured in Germany.