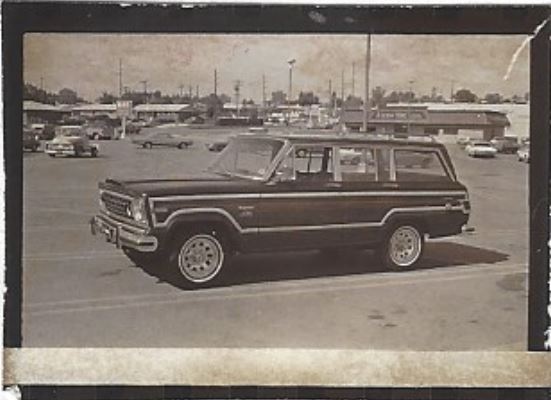 (This review of the 1978 Jeep Wagoneer Limited by Bud Wells was featured in The Denver Post of Saturday, Sept. 9, 1978.)
Running out of gas within two blocks of where I picked up a big four-wheel-drive unit aroused my skepticism, especially after I also discovered the vehicle was locked in a low-range gear setting.
But a service station attendant helped me push the 5,000-pounder to a pump, and the push of a lever beneath the seat at 5 miles per hour returned it to normal driving range.
Thorough driving tests over the next several days convinced me that the 1978 Jeep Wagoneer Limited is one of America's better-built vehicles.
Its four-wheel drive handled the Old Fall River Road in Rocky Mountain National Park with no unusual effort.
A big 401-cubic-inch engine performed well and ran cool on the hot days of August. Gasoline mileage checks were 10.5 for mostly town driving and 11.2 and 11.3 for highway trips. The 11-plus averages aren't bad for a four-wheeler.
With a luxurious interior and smooth ride, the multipurpose Wagoneer is as suitable for a station wagon-style family outing as it is for mountain climbing.
The fully equipped test model, provided by George Dupont of the American Motors Corp. Denver zone office, carried a window sticker price of $11,771. The 401engine with four-barrel carburetor for $225 headed the optional items list.
Among standard items were leather bucket seats, air conditioning, power steering, power brakes, power window in tailgate, cruise control with a resume-speed feature, AM/FM/CB stereo radio and woodgrain exterior.
The ride on the 108-inch wheelbase was impressive in spite of the heavy-duty suspension package which included leaf springs in both front and rear. Front-window wings added air comfort.