Elegant Lexus ES300h fuel-efficient, too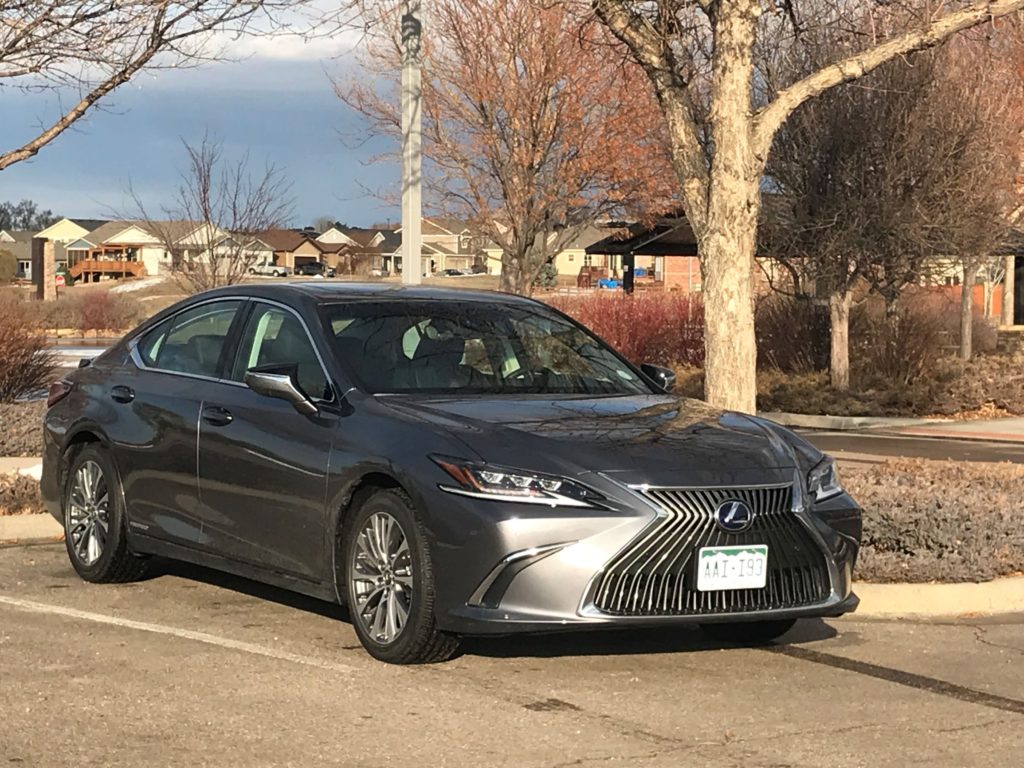 A nice, comfortable ride is a guarantee with the Lexus ES300, a sure thing. Opting for the hybrid version hands the driver a couple other assurances – smooth acceleration and relatively high fuel mileage.
Two electric motors perform very efficiently with the Lexus ES's 2.5-liter, 4-cylinder Atkinson Cycle internal combustion engine, which isn't overly powerful with or without the electric boost. It has become, though, one of the most efficient non-plug-in luxury hybrid vehicles. The '20 model earned an EPA estimate of 43 in city/44 on highway.
Lexus shares its new platform, designed to reduce center of gravity and increase rigidity, with the Toyota Camry.
For the wedding of our youngest grandchild, Alison Wells, to Brian Bassett, we headed south on a Sunday afternoon with the Lexus ES300h and ended up in the north end of Denver at Wedgewood at Brittany Hill. Recording of 41.5 miles per gallon of fuel mileage for the 100-mile drive to Thornton and back was outstanding.
The new look for the ES300h is of low-profile, somewhat coupelike. Never has an elliptical grille looked so good on a car as this one, in waterfall style. Its elegant cabin is spacious and the trunk is large – 16.7 cubic feet. A hands-free power trunk lid can be opened with thewave of a foot.
Contrasting an excellent Mark Levinson surround-sound system was an offcourse directive to our navigation request; we'd been as well off with a 1970s Rand McNally Road Atlas. Fortunately, an iPhone map got us to the Sunday destination on time.
Tied to the front-drive Lexus' hybrid power is an electronically controlled continuously variable transmission, for which performance can be enhanced through use of paddle shifters and a Sport drive mode. Acceleration is adequate, though, in Normal mode. The knob for selecting Eco, Normal or Sport modes is awkwardly placed on the right side of a cover atop the gauge panel.
On a wheelbase of 113 inches, the ES is 196 inches in overall length. It stands barely over 56 inches in height and lists curb weight at 3,709 pounds.
The Lexus ES often is listed as a competitor of the Big Three of luxury midsize models – the BMW 5 series, Mercedes-Benz E Class and Audi A6. None of those three German products can match the low base price ($41,760) of the Lexus ES300h.
Apple CarPlay and Android Auto are now standard for the Lexus, along with lane-tracing assist and precollision system with pedestrian detection. Sticker price jumped to $53,810 with addition of blind-spot monitor with rear cross-traffic alert, triple-beam LED headlights, the Levinson/navigation package, heated and cooled memory seats, heated wood/leather steering wheel.
The Lexus ES is built in Georgetown, Ky.