Ford contrasts pushrod V-8 with electric
Interesting it is that the same week I've been testing Ford's new, yet old-style, 7.3-liter pushrod V-8 engine, the company has announced it will bring to market in 2022 a Ford Transit electric cargo van.
The electric Transit will follow introduction of an electric Mustang Mach-E crossover and an electric F-150 pickup.
It seems late in the game for the F250's old-type block, especially considering the load of plaudits earned by Ford in recent years with modern EcoBoost V-6s and 4-cylinders.
The big Ford was a surprisingly good handler through the narrow, twisting roadway of Sunrise Canyon, north of U.S. 34 and the Big Thompson Canyon.
It's the 2020 Ford F250 Super Duty Lariat 4X4 Crew Cab, with Ford's new gigantic naturally aspirated 7.3-liter V-8 engine churning out 430 horsepower and 475 lb.-ft. of torque. The big block is mated to a 10-speed automatic transmission.
Depending on configuration and tow equipment, the trailering capability for the Super Duty will range as high as 22,800 pounds. Cost will be considerably below the added bill for the 6.7-liter Power Stroke turbodiesel V-8, and the 7.3 is durable with a cast-iron block, a forged steel crankshaft and oil jets to cool the pistons.
Sticker price is right around $70,000, with a load of options including gooseneck and fifth-wheel hitch kits, 6-inch step bar, tailgate step, camera trailer backup assist, adaptive steering, spray-in bedliner, remote start, navigation and leather seats.
The electronically controlled 10-speed transmission, with push of button at end of shift stalk, offers selectable drive modes of normal, tow/haul, eco, slippery, deep sand and snow. A 10-step ladder gauge in the instrument panel indicates the gear in effect at a glance.
My overall fuel mileage average for the run in Sunrise Canyon, return on U.S. 34, a bit of offroad and some in-town stop-and-go was 14.9 mpg.
The truck was finished in a bright "velocity blue." Parked one afternoon outside my garage in the driveway, the Ford was photographed by my neighbor Dennis, who as a friend I call a "blueblood." He did a similar photo last summer for an F-150, also finished in blue. Rumor has it that Dennis and wife Marsha have owned nothing but blue cars and trucks over the years. The trend has caught up with them; blue is one of the fastest-growing color choices on new vehicles of the past two years.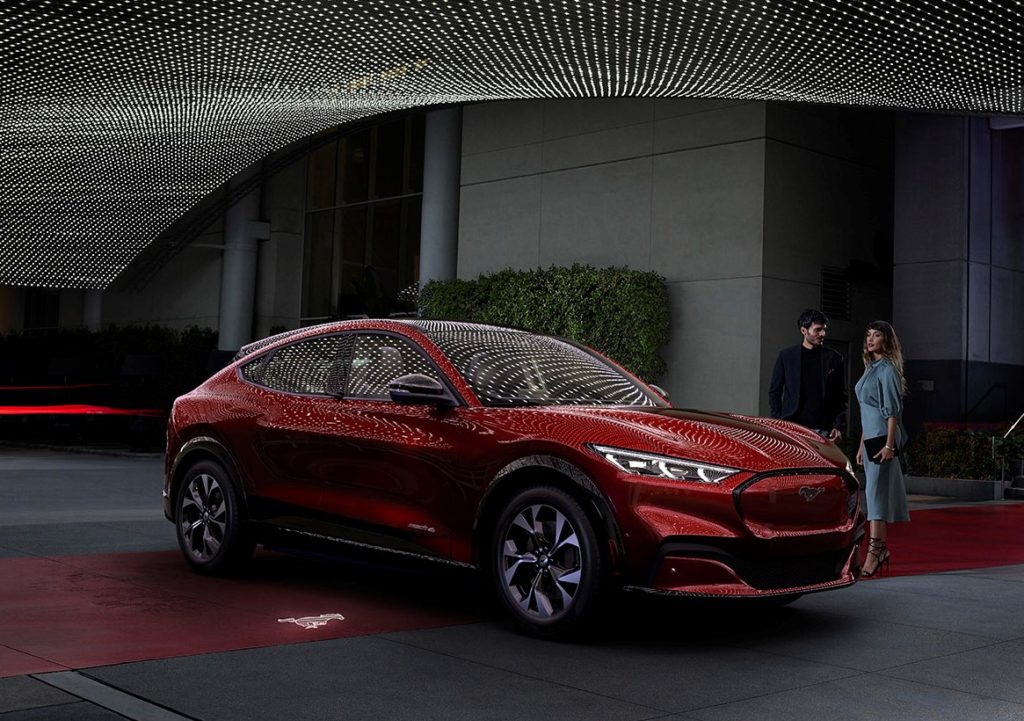 Ford Motor Co. will show off its 2021 Mustang Mach-E crossover electric at the 2020 Denver Auto Show April 2-5, at the Colorado Convention Center. A Preview Gala will precede the opening of the auto show the evening of April 1, at which an inaugural group of awardees will be inducted into the Colorado Automotive Hall of Fame.