Dodge retains sales with Charger V-6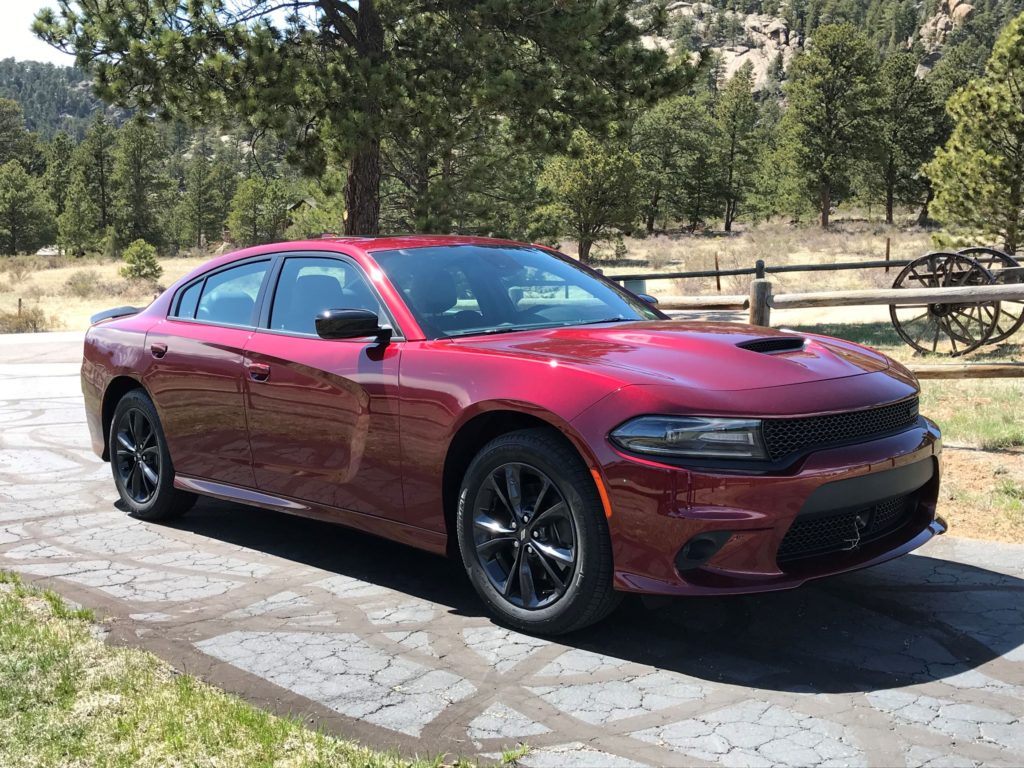 Only a few automotive models had defied the lengthy slump in sedan sales across the country before the coronavirus slowed down the entire industry. One which increased its presence was the Dodge Charger, with or without a Hemi under its hood.
It had been five years since I'd reviewed a Charger when the 2020 GT V-6 all-wheel-drive model was brought my way in late April. In the meantime, though, I had driven five Dodge Challengers and four Chrysler 300s, which share a platform with the Charger.
While sedans generally have been on a sales slide in the U.S. in recent years, Charger has remained strong for Dodge. In the first quarter of 2020, the Charger outsold its well-regarded stablemate, the Chrysler 300, by more than a 3-to-1 margin. And in all of last year, almost 100,000 Chargers were sold.
With all-wheel drive available since 2007, Charger and 300 have claimed an edge in winter driving capability in Colorado against such big-car rivals Impala, Maxima, Avalon, Camry and Accord, which haven't had the option.
The Charger is a good-sized car on a wheelbase of 120 inches, 198.4 inches in overall length and curb weight of 4,235 pounds.
The GT is equipped with a 300-horsepower, 3.6-liter V-6 engine, 8-speed automatic transmission and all-wheel drive featuring a front-axle disconnect. Those and a hood scoop, spoilers front and rear, sport seats – aesthetics to a gearhead. Optional engines are 5.7, 6.2 and 6.4-liter Hemi V-8s, available only with rear-wheel-drive Chargers.
The Charger GT, with its smooth and quick-shifting 8-speed automatic transmission, averaged 22.9 miles per gallon in a drive into northern Colorado. Heading south from Glen Haven toward Estes Park, there are two steep, extremely tight switchbacks adding diversion to the drive. Without slowing to an absolute crawl, the concern was keeping the big sedan on its side of the road. With the T-grip shifter handle moved to sport mode, I paddleshifted the transmission into 1st gear, pressured the throttle and maintained tight grip to quickly turn steering wheel to the cruiser's starboard side. It responded very well, very safely, not as quickly or as loudly as a Hemi, but impressively for a V-6 in a car with 120-inch wheelbase.
The Charger GT AWD carries a relatively modest base price of $34,995; the addition, though, of nearly 50 optional items, ranging from a $30 cargo net to a $1,000 premium Alpine Audio Group, pushed sticker price to $46,385. Among other additions are nappa/alcantra seats heated and cooled in front and heated at the rear, heated steering wheel, memory for radio/driver seat/exterior mirrors, navigation, power sunroof, adaptive cruise/forward-collision warning/lane-departure warning/automatic high-beam headlamp control.
Those Chargers I drove five years ago were the V-6 AWD in a snowstorm and the 707-hp Charger Hellcat (what a memorable drive that was).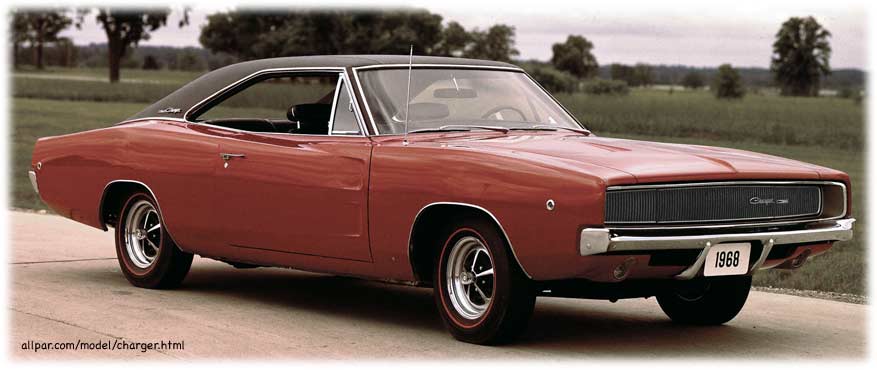 The original Charger showed up in 1965 and by '68 was competing with Pontiac GTO, Chevy Chevelle and Camaro, Ford Mustang, the Plymouth Cuda and a couple others for muscle-car supremacy. My son Brent in the summer of 1983 guided his '68 Charger to "king of the hill" trophy for the season at the Julesburg drag strip.
Notes from email: Bud, I enjoyed reading the Dodge Charger review and the reminiscences about the earlier versions. Back in 1967, my Dad bought my older brother a fire-engine-red Charger – I think through his business, the Beacon lounge, on Main Street in Grand Junction. Well, Nick got a few speeding tickets – gotta wonder how anybody would expect to get away with speeding unnoticed in a bright red muscle car in Junction, which had a population of about 20,000 in the 1960s. So, Dad took away the Charger and gave it to our Mom, who taught Latin at Grand Junction Central High. You guessed it: She got caught speeding, too! Is a lead foot hereditary? – Pete C.