No door count needed for BMW Gran Coupe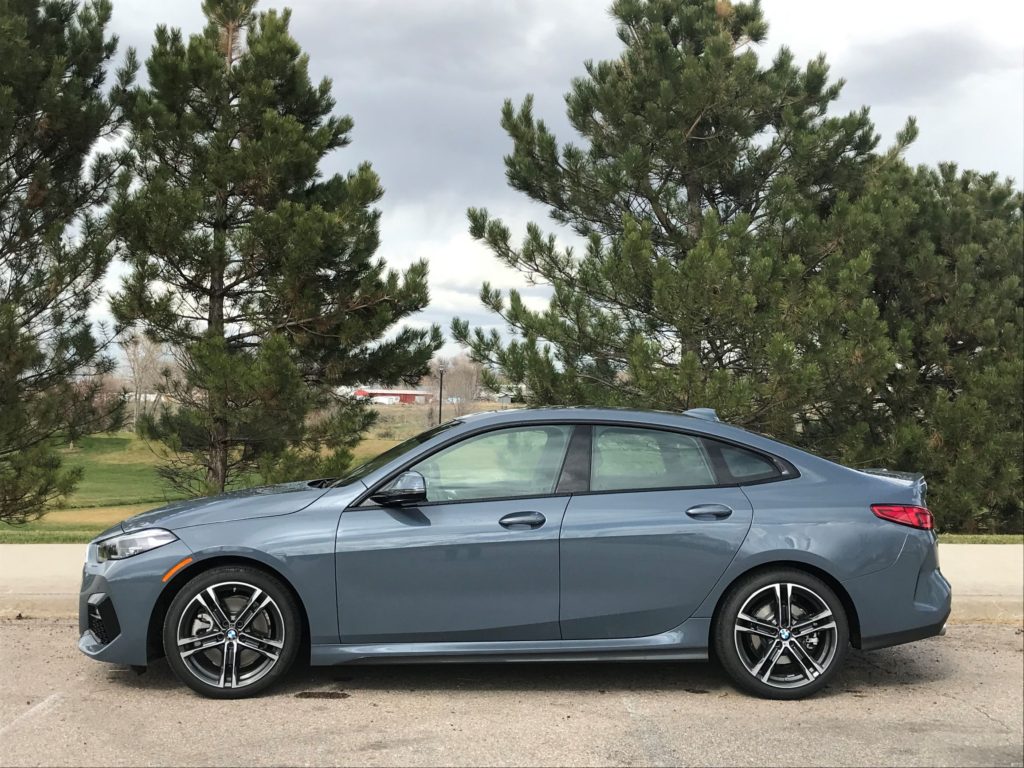 Most of us, at one time or another, have thought how rewarding it would be to own a BMW 3 series auto.
BMW's newest model offers the opportunity into a similar ride for lesser price and very little sacrifice.
It's the 228i xDrive Gran Coupe. A coupe won't do? Gotta have four doors? Well, this coupe is of four-door structure. I know, coupes were always of two-door build, I've always believed that, but that was back in the day. Those German factories today turn out such fine premium cars, their designers can describe them however they wish.
That 228i has the look of a 3 series, though at 178.5 inches in overall length, it is 7 inches shorter than a 3 series model, so a bit more limited in legroom and trunk space.
The neat part of the comparison is that base price for the 228 Gran Coupe is about $5,000 cheaper than the starting price for the comparable 3-series with the same 4-cylinder turbo as the "coupe."
The 228i xDrive's sticker climbed from $38,495 to $47,845 with the addition of M Sport steering and spoiler, heated front seats and steering wheel, panoramic moonroof, head-up display, ambient lighting and SiriusXM radio.
Performance comes from a 2.0-liter, turbocharged 4-cylinder engine developing 228 horsepower and 258 lb.-ft. of torque, mated to an 8-speed automatic transmission with all-wheel drive.
Best results come after switching the drive mode from comfort to sport and occasionally using the paddle shifters. As the suspension stiffened in sport mode, the heavier steering put me in much more direct feel of the road.
Brisk shifts occur with the paddles, as the turbocharged 4-cylinder is matched up well with the 8-speed automatic.
We drove on a Sunday to Fort Collins, then followed U.S. 287 to Livermore. Our plan was to reconnect with I-25 via the Owl Canyon Road to the east, but a mile into it convinced us to save that drive for an SUV. The Gran Coupe can be a rough rider.
Back on the highway, the BMW's lane-guidance system is effective, though it has a bit of ricochet feel to it, not as smooth as Mercedes I've driven. Other safety features included automated emergency braking with pedestrian detection and blind-spot monitoring with rear cross-traffic alert.
Along with handling, fuel-mileage is an attribute for most BMWs; this one averaged 31.1 miles per gallon for 200 miles. Its EPA estimate is 23/33.
The 2 series models are built at Leipzig, Germany, home to one of BMW's most modern assembly plants. The 228i rides on the same platform as the X1 and X2 SUVs.
BMW's 2 series entry-level luxury model will compete against Mercedes-Benz' A-class sedan and Audi's A3.