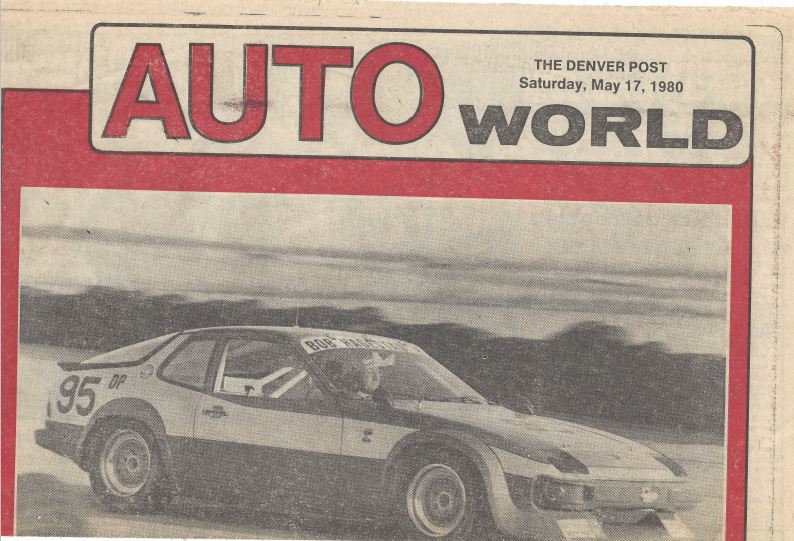 (Forty years ago last month, in May 1980, I drove for a week a new '80 Porsche 924 including an afternoon to Pueblo Motorsports Park where I joined the late, famed Porsche race driver Bob Hagestad, who also owned and operated Bob Hagestad Porsche Audi dealership on West Colfax Avenue in Denver. Following are excerpts from my column which appeared in The Denver Post.)
Riding into a sharp curve at 100 miles per hour with Bob Hagestad gives a hint of his race-driving mastery. The convincing moments are in completing the curve in a lower gear with RPMs approaching 6,500.
Hagestad's race Porsche, with which he hopes to earn a national championship this year, is one of the few sports cars that will outsprint, out-handle and brake better than the standard 1980 Porsche 924.
The 2.2-mile Pueblo Motorsports Track southwest of Pueblo is marked by 10 curves, four of them sharply defined, and lots of hills. "Brake, shift and hit your point on the curve," Hagestad said. "It's a matter or concentration. A race driver works the curves over and over, race after race, year after year."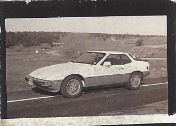 Quality of the German-built Porsche 924 is outstanding. Doors snap shut tightly, body is quiet and solid, interior fit is perfect, braking is good and the engine is smooth and responsive. The car corners exceptionally well.
The little car weighs 2,600 pounds and sits only 50 inches high, with ground clearance of 4.9 inches. Turning circle is a narrow 30.8 feet. During a week of driving the sports car, fuel-mileage checks were 31.7 on the highway and 24.3 in town.
Horsepower rating is 115 for the 121-cubic-inch, 4-cylinder engine, which is slanted 40 degrees. The only practical purpose for the slant is for a lower hoodline. Its top speed is estimated at 120 miles per hour; a peg on the car's speedometer stops the speed indicator at 85.
The 924 carried a base price of $15,970. Addition of two-tone red-and-white paint, removable top, air conditioning, electric outside mirrors, Grundig AM/FM cassette with equalizer, 15-inch alloy wheels and a $1,960 sports group boosted the window sticker price slightly above $20,000.
Because of less body movement from the stiff suspension, Hagestad's racing version felt much safer at high speeds on the race track than did the stock 924 I was driving.