Little Toyota Yaris 38.9 mpg, $19k price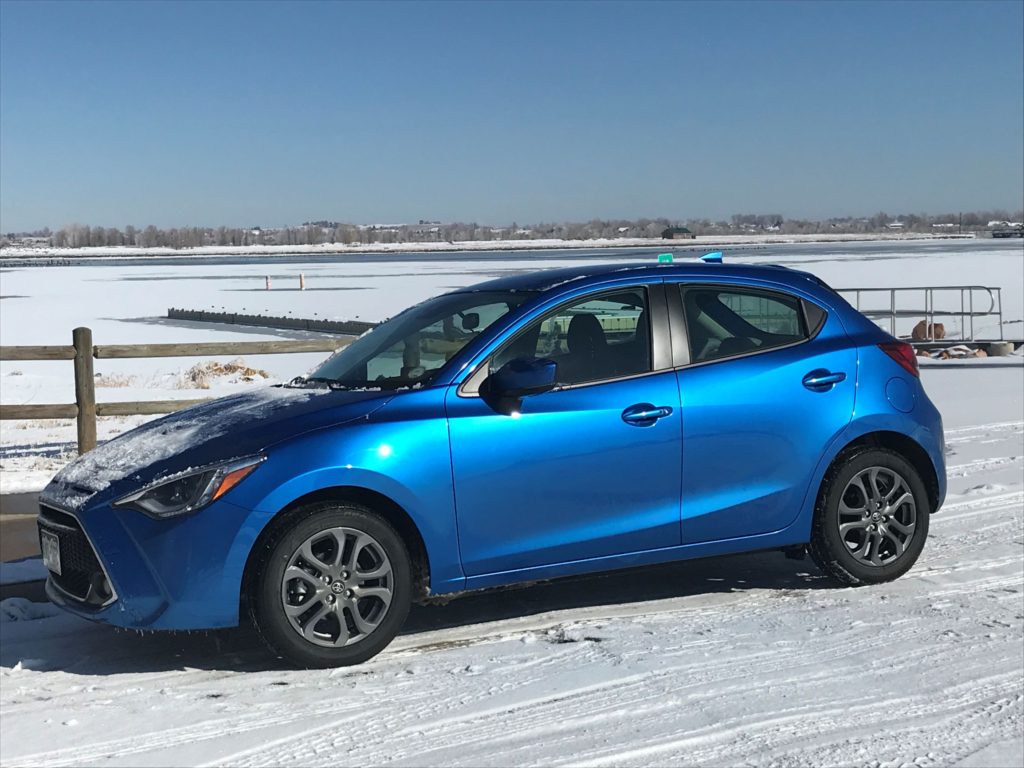 The automotive mix continues.
Toyota has returned a hatchback to the Yaris subcompact lineup for 2020, after a year's absence; it is a version of the Mazda2 and produced in a Mazda plant in Salamanca, Mexico. Pricing falls below $20,000.
It's the smallest car sold by Toyota in the U.S. The little Yaris, from a rear corner, somewhat resembles the long-gone Chrysler PT Cruiser.
The Yaris in the subcompact field outsells Chevy Sonic, Ford Fiesta and Fiat 500, but trails the Nissan Versa, Honda Fit, Mitsubishi Mirage, Hyundai Accent, Kia Rio and Mini Cooper.
The new hatchback at 161.6 inches is approximately the same in overall length as the Honda Fit hatchback. It provides 15.9 cubic feet of cargo space behind the rear seats. Legroom is limited for the rear seating area.
The front-drive Yaris is rated at 32/40 miles per gallon from its little 1.5-liter, 4-cylinder engine generating 105 horsepower with a 6-speed automatic transmission. It edged past the 40-mpg mark on a 55-mile drive out east of Eaton and back, and its overall average for 125 miles was 38.9, that's impressive. A Sport mode quickens the shifts and tightens the steering feel.
With sticker price of $19,705, the Yaris Hatchback XLE is dressed up with leatherette seats and leather trim for its dash, steering wheel, shift knob and park brake handle. It also adds low-speed precollision braking, rain-sensing wipers, 7-inch color touchscreen display, Bluetooth/AppleCarPlay/Android Auto.