Mercedes comfort, AMG performance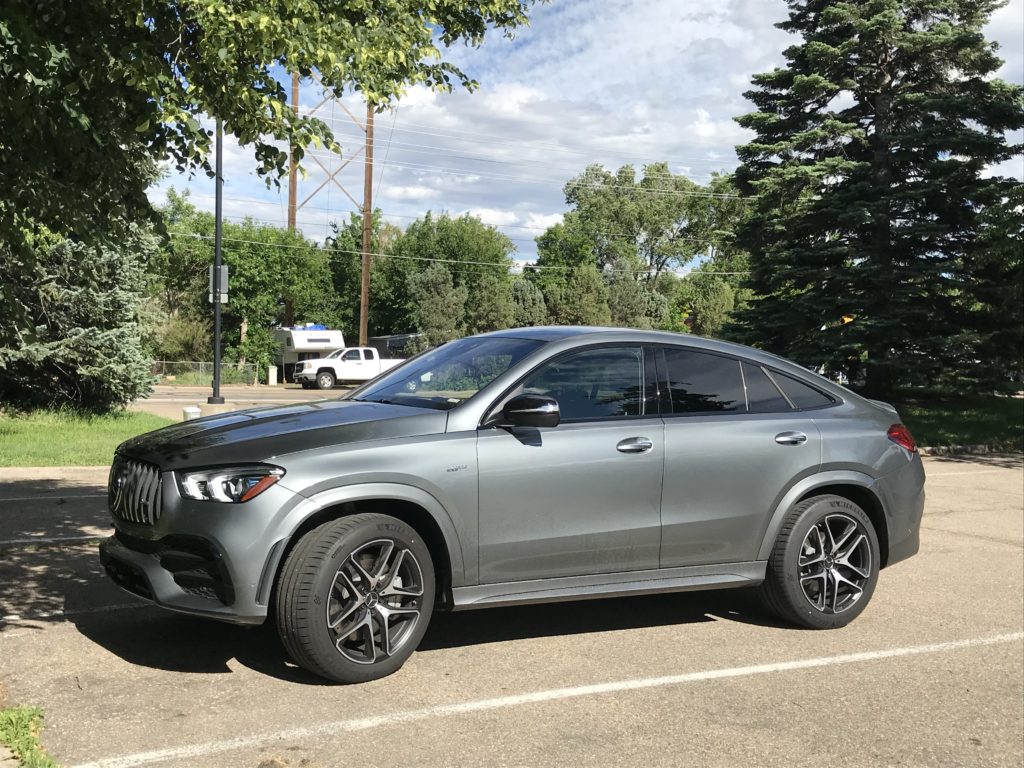 Mercedes-Benz was once known for producing luxury sedans "far superior in comfort" while ceding recognition to BMW and its M division for high-performance success.
By tightening a link to engine-enhancing AMG, results were a rush of adrenaline which Mercedes found to its liking, and, eventually, it purchased full control of the affiliate. AMG-spiked Mercedes products today compete head-on with the Bimmer hotrods.
My comprehension of Mercedes' move to the performance side of automotive achievement was reinforced through drivetime with three M-B products – 2021 AMG GLE53 Coupe, '20 AMG GLC43 SUV and '20 A220 4Matic Sedan with AMG trim.
The new, powerful AMG-enhanced engine in the GLE marks a return to inline-6 design for M-B and it produces 429 horsepower tied to a 9-gear Speedshift automatic transmission and 4Matic all-wheel drive. The straight-six is equipped with two turbochargers and gets even more boost from a mild hybrid setup.
The GLE, like its rival BMW Gran Coupe, is of four-door structure though because of its sharp slope to the rear is referred to by the German carbuilders as a coupe.
It's definitely a quality interior, even considering the orange armrests and seat inserts. There are leather handles atop each side of the console, sport-bolstered front seats, Burmester surround sound and wide driver-information center and infotainment screen stretch more than halfway across the dashfront.
The new inline-6 power setup, AMG classic red/black nappa leather and a load of optional finery pushed the GLE into S-class territory – $93,195. Though the engine and transmission are German-built, the final assembly of the "coupe" is at Vance, Ala.
Performance of the '20 AMG GLC43 SUV, which uses a 3.0-liter, twin-turbo V-6, is near equal to the GLE's inline-6. The GLC V-6's 0 to 60 time of 4.7 seconds is actually a bit quicker than the GLE. The two are rated even in tow capacity, 3,500 pounds.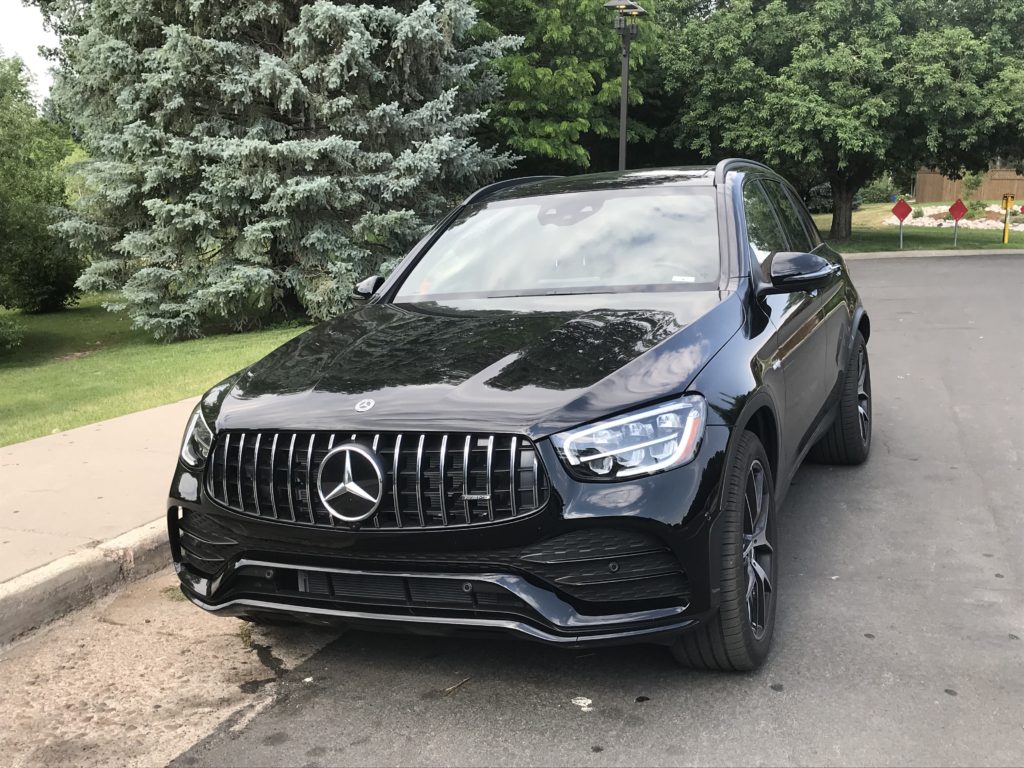 The GLC's V-6 horsepower is 385 and it uses the same 9-speed automatic transmission as the GLE, with 4Matic all-wheel drive. Turn circle for either is just under 40 feet. The GLC is built in Bremen, Germany.
The A220 4Matic, Mercedes' smallest offering in the U.S., gets by with a turboed 2.0-liter, 4-cylinder of 188 horsepower and 221 lb.-ft. of torque. It is mated to a 7-speed automatic transmission.
The little Benz, assembled in Aguascalientes, Mexico, earned an EPA estimate of 24/34 miles per gallon. It is a good handler, riding on Pirelli 225/40R19 tires, with occasional bumpy ride.
It is a direct competitor to the BMW 228i xDrive Gran Coupe (with four doors), which I reviewed several weeks ago. While the Mercedes A220 at 179.1 inches in overall length is a half-inch longer than the Bimmer, its curb weight of 3,425 is 100 pounds lighter than the BMW. Other competitors are the Audi A3 and Acura ILX.
The $48,295 sticker price for the A220 includes heated front seats and heated steering wheel, 19-inch AMG multispoke wheels, driver assistance package (emergency stop, brake assist, steering assist, lane-keeping), high-beam control, navigation and traffic-sign assist and digital instrument cluster.