TRD trim adds sport to Avalon, Camry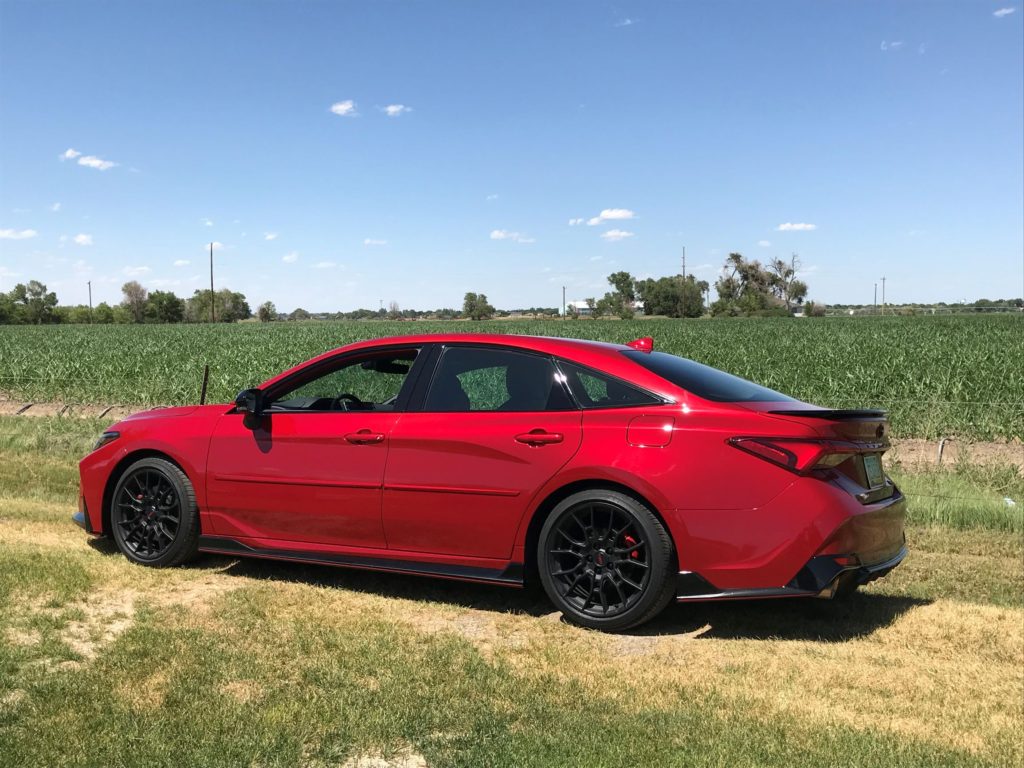 The TRD badge, a synonym for "performance" for years on Toyota trucks and SUVs, has surprisingly been added to Avalon and Camry sedans, and I showed one off in a drive to Sterling in July.
The TRD (Toyota Racing Development) parts and trim were built into a 2020 Avalon four-door, finished in supersonic red with matte black alloy wheels and red brake calipers. It is one of the few remaining large cars sold in the U.S., without including luxury models.
The drive to the northeast was to attend memorial services at Christ United Methodist Church in Sterling for Don Miles, longtime sports editor at the Sterling Journal-Advocate. He served that position, except for three years' service in the U.S. Army, from 1954 into the 1990s. He was inducted into the Colorado Coaches Hall of Fame in 1973.
When Miles left the Sterling paper for service in the Army in October 1956, it created the opening for me to become a newspaperman at age 19. On Miles' return in 1959, I moved over to the news side of the J-A and eventually was promoted to editor before moving on to Denver newspapers.
Miles is survived by his wife, Margaret; a son, Jim Miles of Joliet, Ill.; a daughter, Debra Petterson of Peoria, Ariz.; three grandchildren and three great-grandchildren.
Regarding this big, front-wheel-drive Avalon (4 inches longer and 400 pounds heavier than a Camry), it averaged 30 miles per gallon for the 200-mile run to Sterling and back to Greeley. Its 3.5-liter V-6 engine develops 301 horsepower, and the powertrain includes paddleshifting capability for the 8-speed automatic transmission.
What makes the Avalon somewhat special and much more competitive with a Chrysler 300, Dodge Charger or Nissan Maxima are the TRD tweaks, such as thicker underbody braces, sport-tuned front and rear suspension that lowers the body 0.6 inch; with the front and side aero skirts, it is noticeably low-slung.
From a safety standpoint, the front brake discs have been increased from 12 inches to 12.9, with two-piston calipers rather than singles. Active Cornering Assist applies braking of inner wheels in cornering to reduce understeer.
Among interior highlights are a shift knob with TRD logo, red-stitched seats and steering wheel and red seat belts. Premium audio is included with 14 speakers and subwoofer, along with navigation, hands-free Bluetooth and Apple CarPlay compatibility. A large trunk offers 16 cubic feet of space.
Precollision system with pedestrian detection is included in the sticker price of $46,147, as well as radar cruise control, lane-departure alert with steering assist and automatic high beams.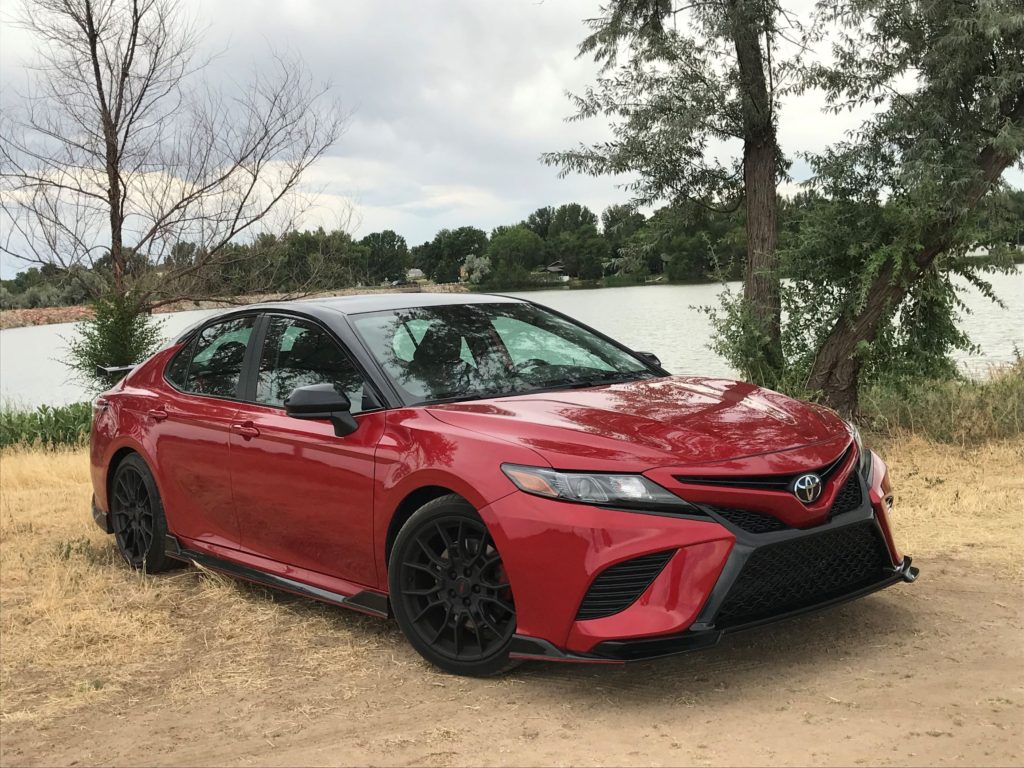 "Yes, it's a Camry," I responded the following week to numerous onlookers impressed with the sleek, low-slung, powerful-looking Camry sedan, finished in red. It surely doesn't fit the image of the long-cherished, four-door family midsizer.
The midsize sedan field, once the largest market in the U.S., has been shrinking for several years.
Other than for the Chevy Malibu, the domestics have either abandoned or are in the process of vacating the midsize and larger markets. The Chrysler 200 bailed out a couple years ago; since then the withdrawals have included Ford Fusion and Taurus, Buick LaCrosse and Regal, Chevrolet Impala, as well as smaller sedans Dodge Dart, Ford Focus and Fiesta, Chev Cruze and Sonic and Buick Verano.
Responding to the fact a number of competitors of Toyota are abandoning the midsize field, a Toyota executive said, "We plan to take as much of the remaining share as we possibly can, we're building for it" (explaining the expansion into TRD trim).
The addition of TRD brings to six the number of trim levels for Toyota Camry; the other five are L, LE, SE, XSE and XLE.
The 2020 Camry TRD V-6 review model, built at Georgetown, Ky., is on a wheelbase of 111.2 inches, measures 194.6 inches in overall length, with curb weight of 3,572 pounds, 300 heavier than lesser-equipped, 4-cylinder-powered models.
With all that power at hand, the Camry averaged an impressive 27.9 miles per gallon overall. Its EPA estimate is 22/31,
Body control is much improved with the new Camry through tuned suspension and stiffer underbody braces.
Its $32,920 sticker price includes cruise control, precollision braking system with pedestrian detection, lane-departure alert and steering assist, hands-free Bluetooth, Android Auto and Apple CarPlay compatibility, sport seats with red seat belts.