Toyota RAV4 leads with Prime plug-in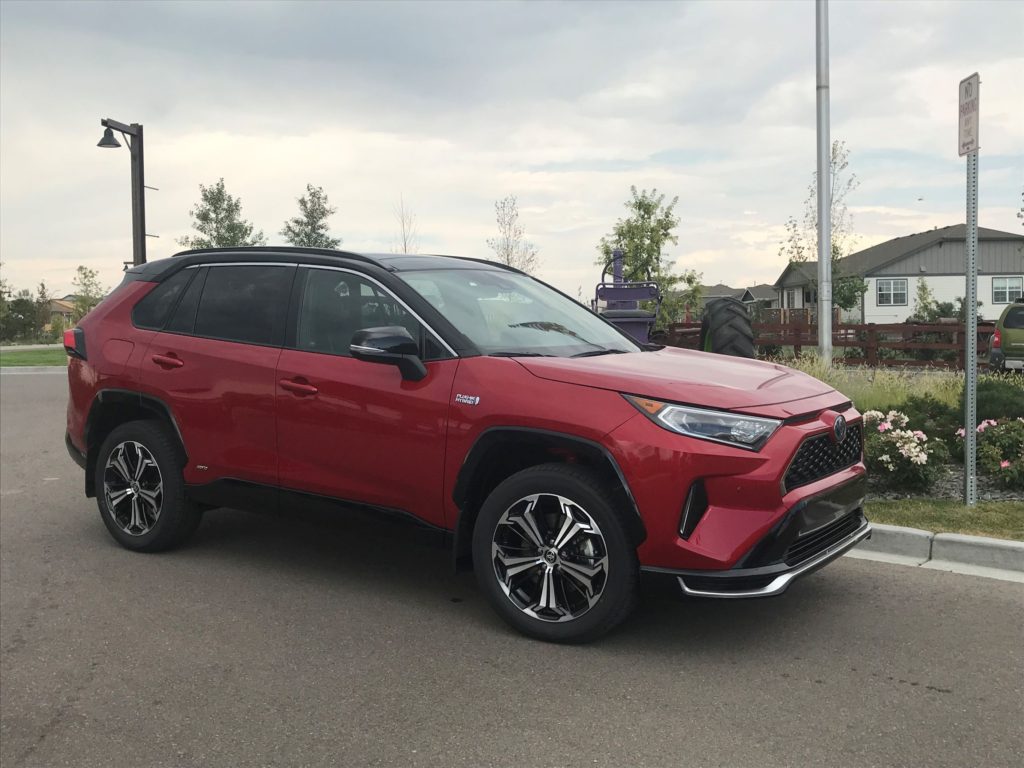 The Toyota RAV4, best-selling SUV/crossover in the country, has rolled into the world of electrics with a plug-in hybrid.
The new model, 2021 RAV4 Prime, offers up to 42 miles of all-electric drive, lending quite a boost to the Toyota's overall gas/electric hybrid fuel mileage.
In 350 miles aboard the Prime, during which on three nights I charged the lithium-ion battery pack, the RAV4 posted an average of 51.1 miles per gallon.
In addition to the new battery pack, the Prime uses three motor-generators and a 2.5-liter, 4-cylinder Atkinson gas engine similar to that which powers the RAV4's regular Hybrid model. The Prime gains quick, smooth acceleration from the combined 302 horsepower.
To opt for the '21 Prime over the standard Hybrid is a jump in cost. Sticker price on the well-equipped RAV4 Prime XSE with all-wheel drive is $48,461; that's about $10,000 higher than the regular RAV4 Hybrid.
Toyota has been the car industry's hybrid leader for 20 years, since unveiling the Prius in 2000.It's not surprising that Toyota's entry into the plug-in hybrid category with a rating of 42-miles all-electric would be highest to date. That surpasses the Ford Escape plug-in rating of 37.
With 42 miles, many commuters would be able to drive to work and back home each day, and by using the plug-in charging overnight, would seldom need gasoline.
The battery pack and electric powertrain swells the curb weight of the compact RAV4 to 4,300 pounds, 600 pounds heavier than the 2019 RAV4 Adventure I drove last year. The Prime's maneuverability remains impressive, with little difference in feel than that of the 2019.
The RAV4 Prime, built in Japan, can be driven in EV or Hybrid mode, with choice of Eco, Normal or Sport response.
The RAV4 is equipped with a very effective lane-guidance system, which easily moves the vehicle back toward the center of the proper lane.
With the battery pack positioned beneath the floor, the Prime retains 33.5 cubic feet of cargo space, and, with the rear seats folded, that increases to 63 feet. The RAV4, on a wheelbase of 105.9 inches, is 180.9 inches in overall length.
Regenerative braking, which helps in recharging the batteries, is scarcely noticed, as the car coasts when acceleration demand is lifted. Some electric models apply braking on deceleration.
Among options pushing the RAV4's price to $48k are 9-inch touchscreen for premium audio and navigation, heated and leather-trimmed steering wheel, 10-inch color head-up display and panoramic glass roof. Android Auto, Apple CarPlay and Bluetooth are standard.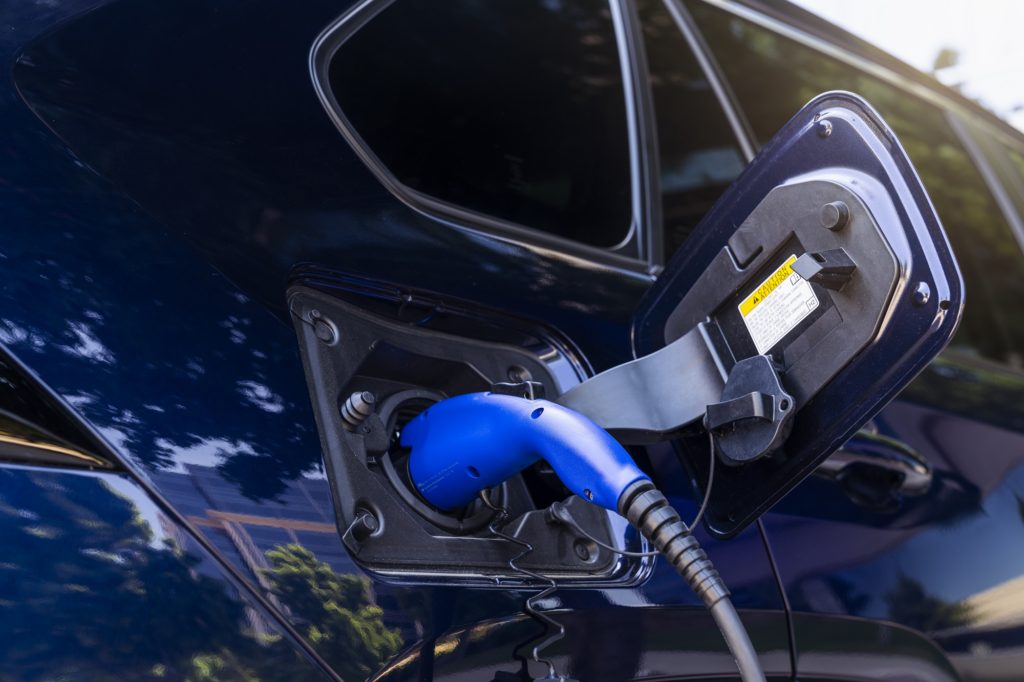 Nine to 12 hours is necessary for recharging the Prime from a 120-volt household outlet; it can be done in 4 ½ hours from a 240-volt outlet.