2021 Ram TRX seeks offroad supremacy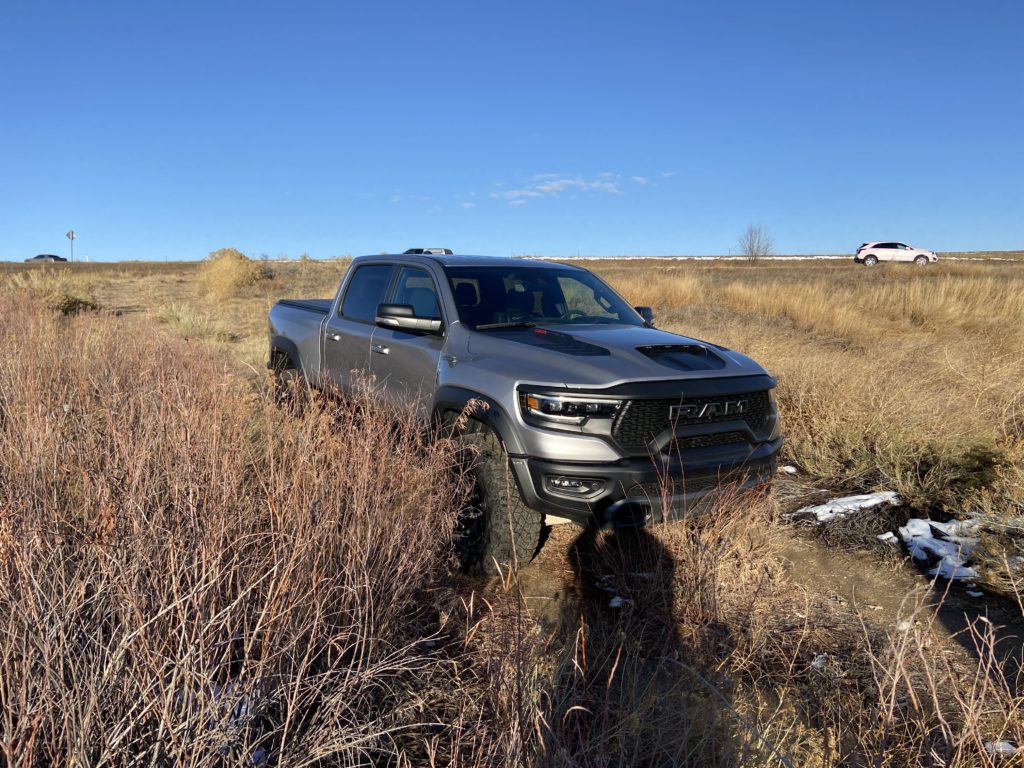 Thankful I am this Thanksgiving weekend; I've just finished driving and testing the toughest, most powerful half-ton pickup ever – the 2021 Ram TRX. It's amazing.
A thankful mood, too, for last week's delivery of the new, midengine Chevy Corvette Stingray Convertible; sitting in my garage for the coming week is the 2021 Volvo XC90 Recharge plug-in hybrid.
They are brief bright spots for me in our endurance of the heartbreaking pandemic, which has hit close to home for more and more of us.
There are no restrictions on reading a newspaper (or online version). I'll keep writing, if you'll keep reading.
Fiat Chrysler built this special model, the Ram 1500 TRX Crew Cab 4X4 to pull away the offroad-capability honors previously bestowed upon the Ford Raptor.
Based on the Ram Rebel, the TRX is 8 inches wider, taller and weighs almost 1,000 pounds more than the Rebel. It outweighs the Raptor by 800 pounds.
A supercharged version of the 6.2-liter, Hemi Hellcat V-8 engine generates 702 horsepower and 650 lb.-ft. of torque, mated to an 8-speed automatic transmission with paddleshifters. The dial-gear selector used by much of the Ram pickup fleet, is replaced in the TRX with a console shifter. Sport mode tightens steering and stiffens shocks. Brakes are 15-inch discs.
From automatic 4-wheel drive, electronic buttons offer switch of drive mode into 4-wheel-high or low range. A launch button provides a flying takeoff from a mashed-throttle start.
I made three offroad runs with the TRX which left the truck's overall fuel mileage for six days at 9.9 (its EPA estimate is 10/14). I recently drove the 2021 Chevy Silverado 2500 HD with its new 6.6-liter V-8 gas engine; it averaged 12.6, lowest of the year for my tests until TRX showed up.
With all its offroad improvements – reinforced frame, 35-inch Goodyear Wrangler all-terrain tires, Bilstein adaptive dampers with 13 to 14 inches of wheel travel, ground clearance of 11.8 inches – the ride is smooth and controlled, a credit to Ram's all-around coil-springs setup.
The ride quality, infotainment/instrument panel controls and roominess were praised by friends Ted and Shirley King, who took a ride with Jan and me..
Simply walking up beside T-Rex seems to embolden impressions of the observer. On my first glance, I looked along the door bottoms and thought, "Are those retractable step rails?" "Hell, no, they're not step rails, you dumb nut," came a new thought wave from my tougher side, "they're rock rails like the Jeeps use." "Well, I can see now, it's a protective rock rail with a very narrow step rail atop," was my reasonable tone.
From a base price of $71,690, the final tally for the truck came to $87,370 with addition of 19-speaker Harman Kardon premium sound, adaptive cruise, lane-keep assist, pedestrian/cyclist emergency braking, front and rear park assist, deployable bed-step and power tailgate release.