Audi A6 allroad, Mercedes' true coupe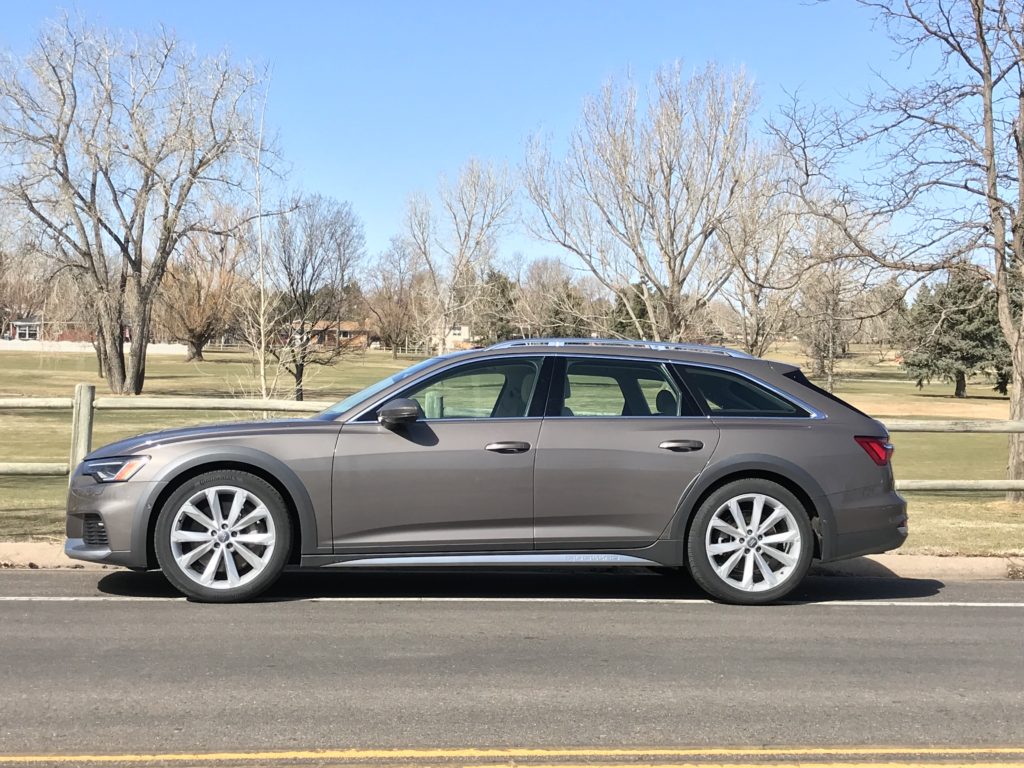 Out-of-the-ordinary body styles showed up on a couple European luxury imports sent my way.
They're the 2021 Audi A6 allroad quattro wagon and '21 Mercedes AMG E53 two-door coupe.
The outstanding products are German-built – the Audi at Neckarsulm near Stuttgart, the Mercedes up north at Bremen near Denmark.
For the A6 allroad, it is a return after an absence of 15 years from U.S. showrooms. It's not to be confused with the Audi A4 allroad, for the A6 is 7 inches longer, 400 pounds heavier and runs with 6-cylinder power to 4-cylinder for the smaller allroad. (A base version of the A6 can be bought with the 4-cylinder power).
A very smooth, strong, turbocharged 3.0-liter V-6 engine, tied to a 7-speed dual-clutch automatic transmission with quattro all-wheel drive, develops 335 horsepower. It averaged 25.3 miles per gallon in a combination of city/highway drives. It rides on Continental 245/45R20 tires.
The lengthy allroad sits low and offers an easier step-in than the SUV crossovers so popular today.
Among features are air suspension for added comfort and a lifted ride height (even an inclinometer to measure the vehicle's tilt/roll/pitch angles), automatic soft-close doors, an upper 10-inch touchscreen for infotainment and navigation and lower 8-inch for climate control, Bang & Olufsen sound, 360-degree camera, automated emergency braking and lane-departure warning.
A $4,500 Prestige package raised sticker price of the Audi A6 allroad to $71,990. It included dual-pane acoustic glass, head-up display, rear cross-traffic alert, cooled front seats and heated rear seats, manual rear-side-window sunshades.
A chief competitor for the A6 allroad is the Volvo V90 crosscountry wagon.
AMG E53 Coupe
The sleek AMG E53 is a true coupe, with two doors and slope back.
Performance is built around a turbocharged inline-6-cylinder, enhanced by Mercedes' AMG unit, and producing 429 horsepower and 384 lb.-ft. of torque. Move the 9-speed automatic shifter into Sport mode, kick it a bit and enjoy breathtaking results.
The electrified inline-6 is supported by an EQ Boost, generating power for the 48-volt system, combining a starter motor and alternator in an electric motor between the engine and tranny/4Matic all-wheel drive. An electric auxiliary compressor builds immediate torque for acceleration until the exhaust-gas turbo takes over.
The Benz's grand interior offers form-fitting black buckets of perforated leather trimmed in red, with metal-weave embellishment across the dash cover.
Noontime one day we met friends Ted and Shirley King for lunch at Cheddars in Northglenn, heading in on U.S. 85 and back to home base via I-25. Riding on 19-inch Michelins, the Mercedes averaged 22.6 miles per gallon (EPA estimate is 21/28).
Options boosted price of the E53 from base of $76,250 to sticker of $86,460. Among them were a heated performance steering wheel in nappa leather, performance exhaust, heated and ventilated front seats and driver assistance package of assists in steering, lane change, emergency stop, braking and blind-spot alert.