FWD models fill late-May with economy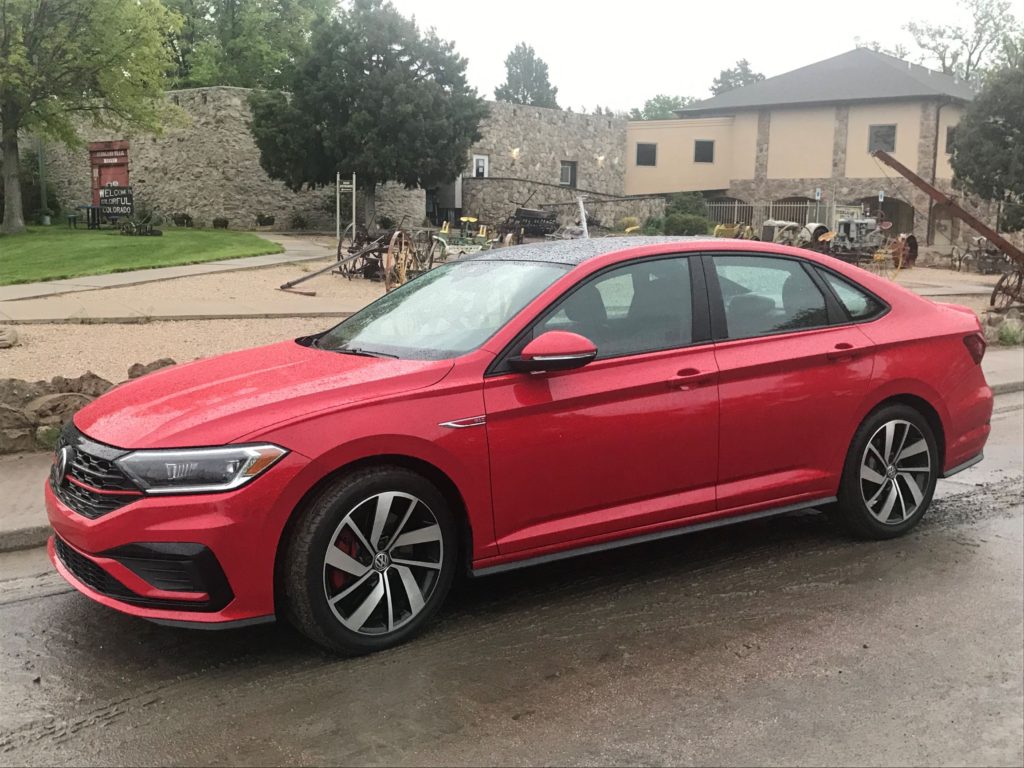 From south of the border, down Mexico way, came two small, front-wheel-drive offerings carrying "can't -miss attributes" – fuel -mileage estimates in the 30s and relatively low sticker prices.
They are the 2021 Volkswagen Jetta GLI, a German-based compact four-door sedan built in Puebla, Mexico, and the '21 Nissan Kicks SR, a Japanese-based subcompact crossover, assembled in Aquascalientes, Mexico.
Sticker prices were $31,740 for the 3,200-pound Jetta and $26,730 for the 2,650-pound Kicks.
While in possession of each of these models for a week, the Jetta delivered a high-mpg reading of 33.8, while the Kicks averaged 32.3.
The Jetta, with manual transmission, was car of choice for carrying Jan and me on our annual Memorial Day weekend run to Wray, Sterling and back home. The 340-mile drive was virtually all highway travel, resulting in the 33-plus mpg for the VW, which is EPA-rated at 24-33.
At the Grandview Cemetery at Wray, while standing at the gravesites of my father, mother and grandparents, we met and visited with Bea Brueggeman, a postmaster at the little town of Vernon. Bea's mother, Caryl Jones Sturch, was a classmate of mine at Wray Junior High School many years ago, and Bea's husband Greg Brueggeman is a son of the late Clarice Ann Muller Brueggeman, who was a cousin of mine.
A 228-horsepower, turbocharged 2.0-liter, 4-cylinder engine and the 6-speed tranny added good performance to the Jetta; plenty of passing power was used several times on the two-lane U.S. 34 from Brush to Wray. The Jetta, with GLI Autobahn trim level, rides on Hankook 225/45R18 tires.
Finished in tornado red hue, the Volkswagen has matching red brake calipers. The sport sedan has lots of rear-seat roominess and a large trunk, which easily carried our luggage and the plants and flowers for the cemeteries. The front seats, though well-contoured, are somewhat smallish for proper amount of support.
The Jetta's $31,740 price included heated and ventilated front seats, BeatsAudio premium sound with subwoofer, adaptive cruise control and lane-keeping system.
The little Nissan Kicks, introduced in 2019, is gaining popularity. Among Nissan SUVs, crossovers and trucks, only the popular Rogue is outselling the Kicks.
The Kicks' front-drive crossover, with 125-hp, 1.6-liter 4-cylinder engine and a continuously variable transmission, is much slower in performance response than the Jetta. Normally, the Nissan would exceed the Jetta's fuel mileage average, but the difference between much in-town driving for Kicks and all-highway travel for VW took a toll.
The Kicks is finished in blue with black roof; inside NissanConnect provides Apple CarPlay/Android Auto, 8-inch color touchscreen, Bluetooth and Bose Personal Plus Audio with eight speakers.
Advanced Nissan Safety Shield 360 technology includes class-exclusive rear automatic braking, forward-collision warning, lane-departure warning, rear cross-traffic alert and automatic high-beam headlights.
Among other options in the $26,730 price are rear roof spoiler, interior ambient lighting, heated front seats and heated steering wheel.