Toyota Sienna minivan goes hybrid-only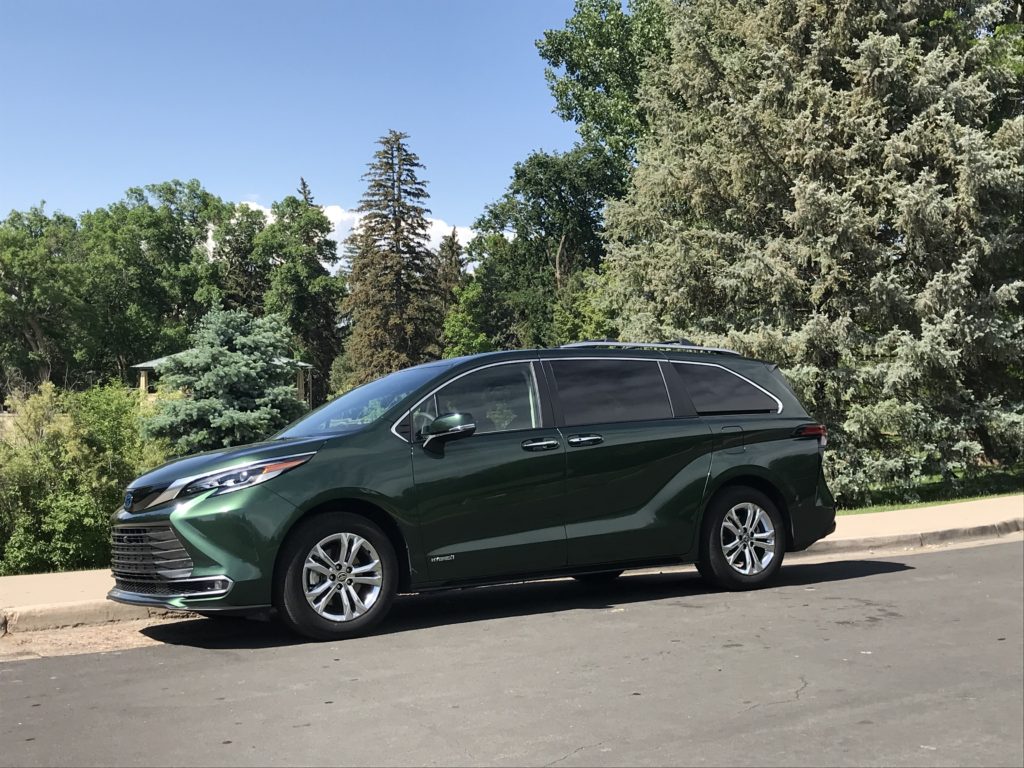 Restyling of the 2021 Toyota Sienna minivan, which is now being sold only as a hybrid, gives it a bold and modern exterior form, new interior and new powertrain. Though the minivan market has been shrinking for a number of years, Toyota expects its Sienna Hybrid to remain viable through any sales scenario.
It will compete with the Chrysler Pacifica, Honda Odyssey and the recently introduced Kia Carnival.
After using V-6 power for years, Toyota has equipped the hybrid-only model with a 2.5-liter, 4-cylinder gas engine and two electric motors for a front-wheel-drive model and a third electric motor on the rear axle for all-wheel-drive Siennas. Transmission is electronic continuously variable. Combined net horsepower for the gas/electric setup is 245.
The instantaneous surge of electric power lends the Toyota minivan strong low-end torque; however, at upper highway speeds, such as in passing situations, the combination of 4-cylinder gas and CVT transmission can be somewhat a "hurry up and wait" in performance.
Most pleasant was the overall fuel-mileage average of 32.9 miles per gallon. In a review of a 2020 Toyota Sienna a year and a half ago with V-6 gas engine, I averaged 20.1 mpg.
The new Sienna's overall length is 3 inches longer than last year's model, though cargo space behind the third row of seats has been sliced from 39 cubic feet to 33 feet. The Sienna Hybrid AWD Platinum model weighs a hefty 4,625 pounds.
At a Sunday evening birthday gathering on the patio of our home, the Sienna Platinum minivan parked in the center stall of our garage drew immediate "oohs and aahs" from three granddaughters, Cambrie, Missy and Nicole. Parked beside the Toyota, though not drawing such reaction, was a 2003 50th anniversary Chevy Corvette, which I'm helping to sell.
A favorite of the interior of the new Sienna by Nicole was "the extra cubby area under the center console," and Missy loved "the leather seats and that it had a charging station for phone, and that the rear air control was in the middle where both captain seats could reach it, in my older Sienna only the left chair can reach it."
I liked the cypress green color of the Sienna, a new hue to the Toyota minivan.
Base price of the high-end Platinum model is $50,640, and price climbed to $54,212 with addition of a rear-seat entertainment system with 11.6-inch display and digital rearview mirror.
The Sienna review model was built at Princeton, Ind.