Subaru adds Wilderness to Outback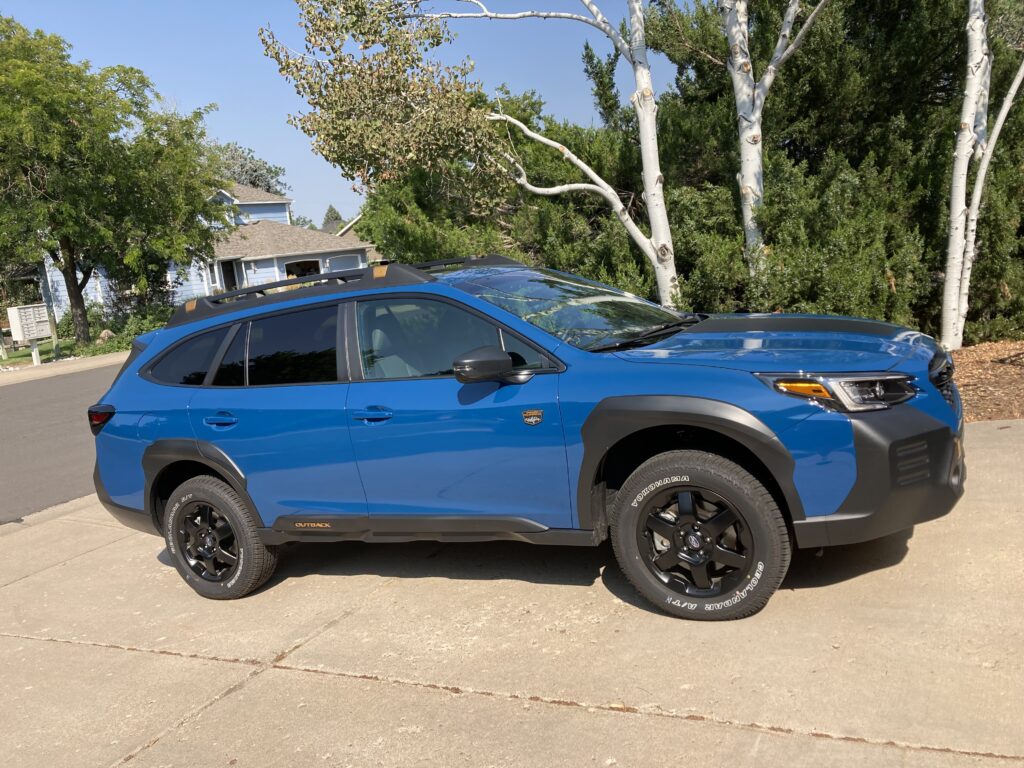 A new Wilderness edition for the long-popular Outback wagon is being heavily promoted these fall days (2021) by Subaru.
A 260-horsepower, turbocharged 4-cylinder boxer engine with electronic high-torque continuously variable transmission, front skid plate and Yokohama Geolandar all-terrain tires on 17-inch wheels are highlights of the 2022 model.
Ground clearance has been elevated to 9.5 inches; 25 years ago, the 1996 Outback promoted the fact its clearance had been increased to 7.3 inches. It has been a steady increase since.
Subaru's X-mode, which maintains lower gearing for stronger power when needed, becomes of more wheel-slip control in deep snow, sand and mud. Front and rear bumpers have been redesigned for improved approach and departure angles.
Wilderness anodized copper accents and logos inside and out identify the special edition.
The new Subaru Wilderness, by a mere $35, remained below 40-grand in sticker price. The addition of a package of navigation system with 11.6-inch touchscreen, power moonroof and reverse automatic braking brought the total to $39,965.
I suspect the turbo, so well-received as a performance boost, took a toll on fuel mileage. The Wilderness' EPA estimate is 22 city/26 highway/24 combined; my overall average was 21.5 miles per gallon.
The Outback is built on Subaru's Global Platform in Lafayette, Ind.