'23 Acura Integra returns with 6-speed manual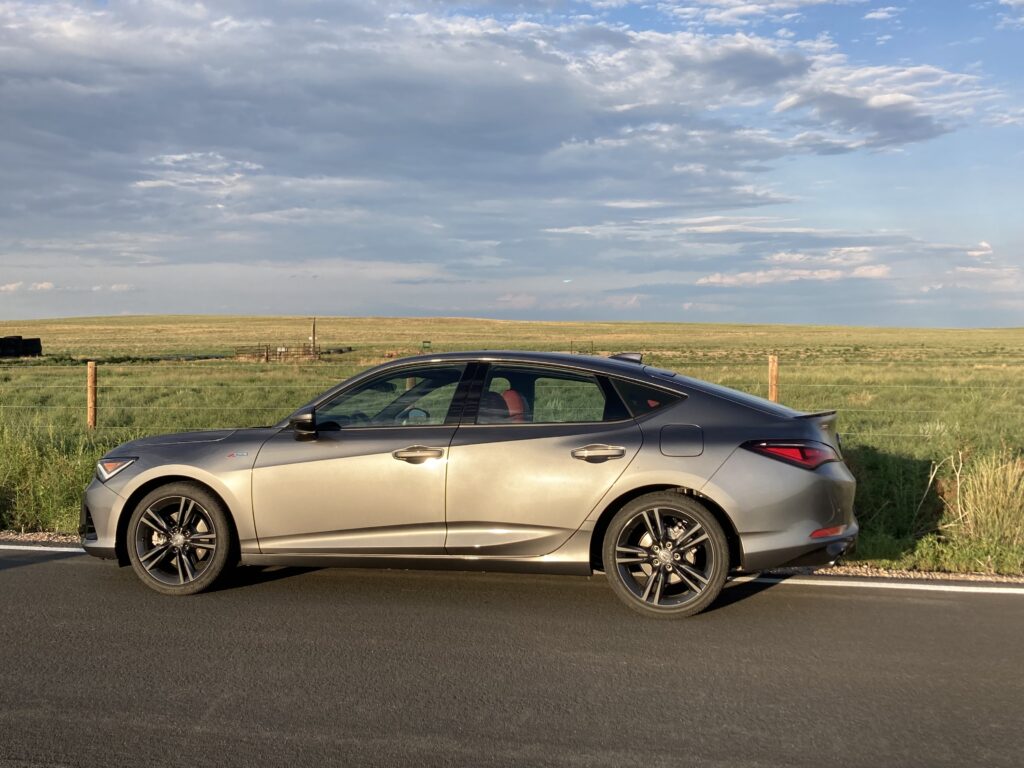 Clutches and manual transmissions have slipped away rapidly in recent years; surprising it was, then, that with the return of the Acura Integra to the U.S. for the first time since 2001, its buyers are offered a choice of a 6-speed manual tranny or CVT.
The 2023 Integra A-Spec w/Tech brought my way in late July is a replacement for the ILX in the Acura lineup. It is a sleek, four-door hatchback with coupe styling. Revival of the Acura Integra name comes after a 22-year absence; Integra was part of Acura from its introduction in 1986 through the 2001 model year.
A combination of a 200-horsepower, turbocharged 1.5-liter, 4-cylinder engine and the manual shifter adds quickness to the Integra, creating a fun drive with good-handling, particularly when dealing with road twists and turns. It has plenty of power to get up the hills of Colorado.
The sporty sedan also fares well in fuel-efficiency, with an EPA estimate of 26 miles per gallon in town, 36 on the highway for a combined 30. Premium fuel is recommended. My overall average was 31.8 mpg.
Pricing of the base model for the new Integra AWD is $31,895; the review model I drove had sticker price of $36,895, a relatively low price for a luxury entry-level.
Interior highlights are an easy-to-use 9-inch touchscreen infotainment center and a roomy 24.3 cubic-feet cargo area at the back.
Among driver-assistance safety features are adaptive cruise control, rearview camera, forward automatic emergency braking, lane-keep assist, blind-spot monitor, rear cross-traffic alert, head-up display.
The Integra is 3 or 4 inches longer in both wheelbase and overall length than the ILX, the model which it has replaced. The Integra rides on wheelbase of 107.7 inches, is 185.8 inches in overall length, 72 inches in width, 55.5 in height and its curb weight is 3,075 pounds.
The new Integra is built at Marysville, Ohio; also assembled there are Acura's other models – the TLX sport sedan, the MDX and RDX sport-utility vehicles and the NSX Type S electric.