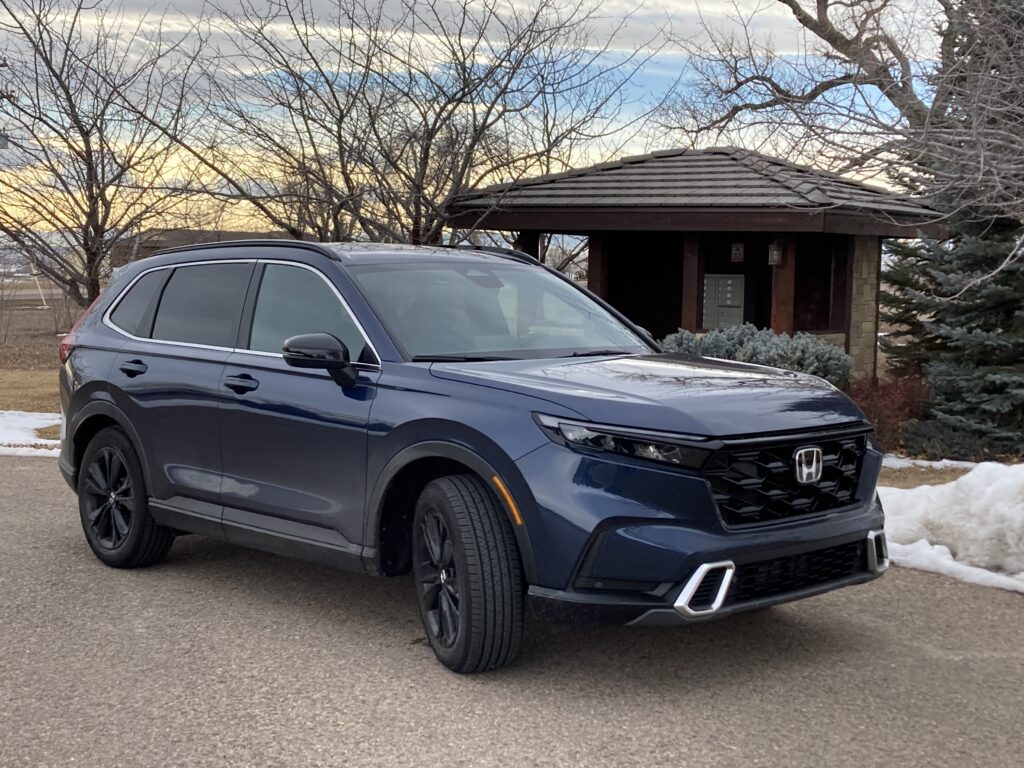 Honda's bread-and-butter car, the 2023 CR-V compact crossover, showed up in early January 3 inches longer in overall length, a bit wider with stiffer suspension, an all-new gas/electric hybrid powertrain, a roomier cargo area and a boost in rear styling with vertical LED taillights.
The CR-V, now in its sixth generation, is Honda's best-seller, ahead of Accord and Civic sedans and HR-V and Pilot SUVs.
American Honda, builder of Honda and Acura automobiles, is headquartered in Torrance, Calif., for the Japanese company. I've commended Honda before on its predilection toward quality products, and this week couldn't help noticing some positive statements concerning a ton of adversity over the past two or three years.
Of all the major auto manufacturers, Honda took one of the biggest hits in sales from chip shortages, interest rates, etc., in the past year, a decline of 33 percent. Lack of inventory has hurt all car builders. The decline for Honda continued into last month (December 2022) when car sales were down almost 4 percent and trucks dipped almost 15 percent from the same month a year ago. The headline on the company's year-end sales report, though, was "American Honda posts positive finish to tough sales year as increased supply helps meet strong demand."
"It's all about supply issues," said Mamadou Diallo, vice president of auto sales for American Honda Motor Co., "and when we have the inventory to meet strong customer demand, our sales will continue to rebound."
With the CR-V's curb weight at just under 4,000 pounds, fairly smooth performance is delivered by the new 2.0-liter, naturally aspirated 4-cylinder Atkinson-cycle engine and dual-electric-motor hybrid setup with 204 horsepower and 247 lb.-ft. of torque. Transmission is of continuously-variable design. Drive modes are Normal, Sport, Eco and Snow.
By engaging the "B" position from Drive on the transmission selector, with paddle shifters in effect, a light amount of regenerative braking is felt. It helps slow down the CR-V in deceleration. This is added reliance to the electrical side of the powertrain.
In one 50-mile highway drive, with the B mode used for about half the miles, we topped out at an average of 34.7 miles per gallon. The CR-V Hybrid's EPA estimate is 40 in town, 34 highway and 37 combined.
Standard on the CR-V Sport Touring model I drove is an update to Honda's Real Time AWD system, which is quieter than past models and is capable of sending up to 50 percent of engine torque to the rear wheels, improving traction in slippery conditions.
The lane departure system, when engaged, provides well-centered guidance down the highway. Also included in Honda Safety Sensing are adaptive cruise control, collision mitigation braking and traffic-jam assist.
Priced at $39,845, the CR-V Hybrid provides a comfortable interior with leather, a 9-inch color touchscreen, Bose premium audio, wireless Apple CarPlay/Android Auto integration, Bluetooth. The CR-V interior warms very quickly on a cold, winter morning, helped by remote start and heated steering wheel.