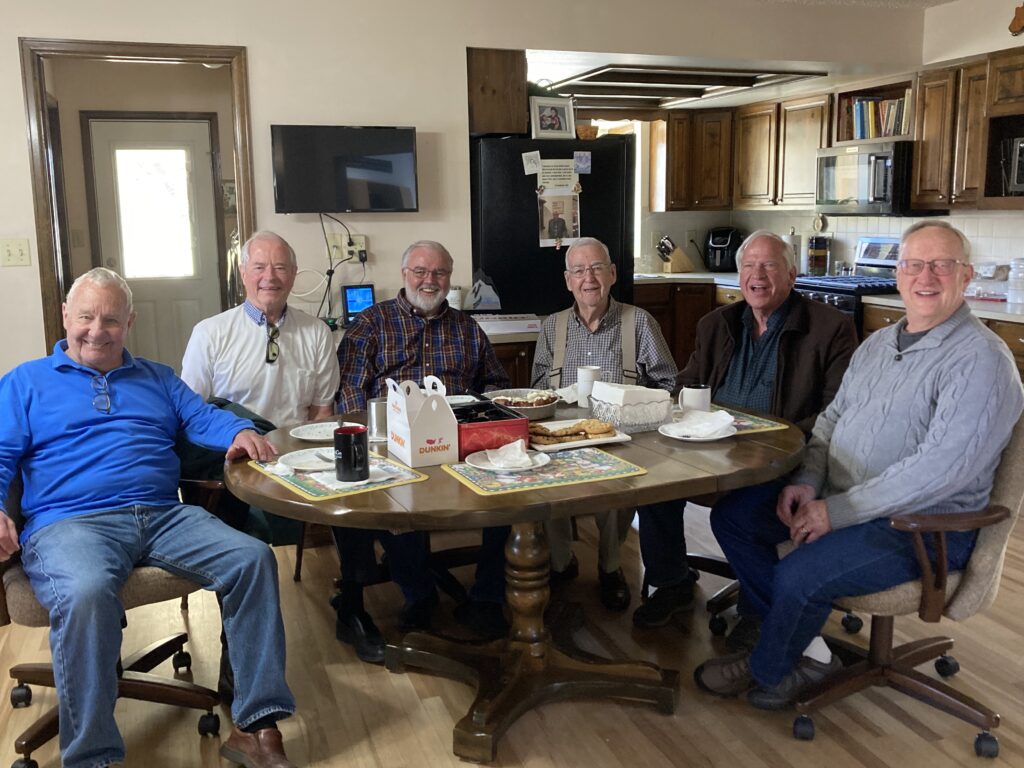 I was readying the coffee, with cinnamon rolls on the table, as I awaited arrival of five old friends at my home in Greeley on a Friday morning.
The five are among dozens of drivers who through the years have delivered new cars to me from Automotive Media Solutions and Drive Shop for reviewing, something I've done off and on for 45 years.
Responding to my buzzing cell phone, I heard one of them, "We're turning the corner toward your home, look out your kitchen window."
I was surprised, for it wasn't five men in one car, it was the five guys in five cars – all classics.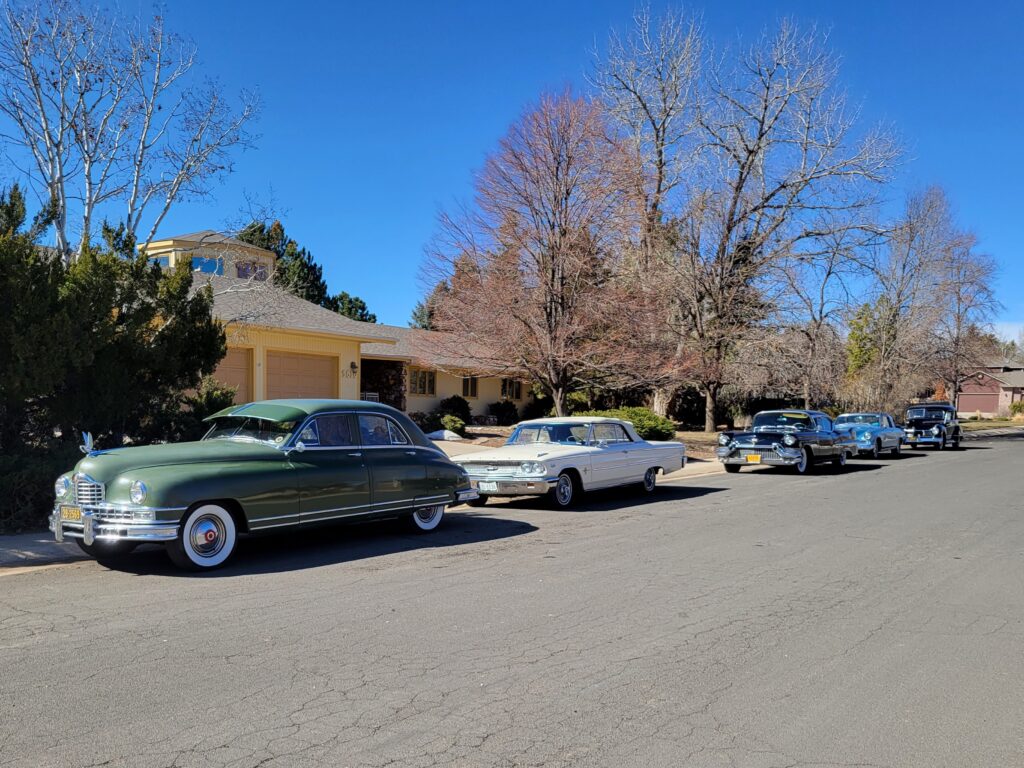 The five old autos and the driver of each:
1946 Hudson Commodore 6 driven over by Mel Bacon of Brighton. Bacon has a collection of 19 classic cars, including these five and several Kaiser/Frazer models.
1949 Packard Custom 8 driven by Dick Husted of Littleton.
1957 Cadillac Sedan deVille driven by Lorren Ballard of Roxborough Park.
1963 Ford Galaxie convertible driven by Norm Fryer of Arvada.
1964 Studebaker Gran Turismo Hawk driven by Jim Rudolph of Littleton.
The automobile beauties were pulled over and parked in a line along the curb in front of my home as I walked down the driveway to greet them. A neighbor, Wayne, from across the street walked over for a close inspection of the parade.
The weather was nice, relatively warm (a rarity this spring); numerous people walked by and stopped to admire the cars, as they were parked out front for more than an hour. Several persons driving by stopped and took photos.
The old models, deserving lots of TLC, were driven only 40 miles per hour from their facility in Brighton to Greeley; the drivers got waves and thumbs'-up signals and an occasional honk of a horn while being passed by other motorists.
Jan was having tea that morning with our daughter Kathy Allen, though she returned home in time to greet the guys and capture the accompanying photo of the six of us.
I then enjoyed a short drive in the Packard with Jan in the front passenger seat, Bacon and Husted in the backseat. I'd forgotten, but to start a '49 Packard, the driver must push the accelerator to the floorboard – the starter button was positioned at floor level beneath the pedal. I quickly remembered the effort it took to turn that big, heavy sedan without power steering.
The five guys have been drivers for Automotive Media Solutions, owned and operated by Paul Shippey.