Blue hue admired on Ford F-150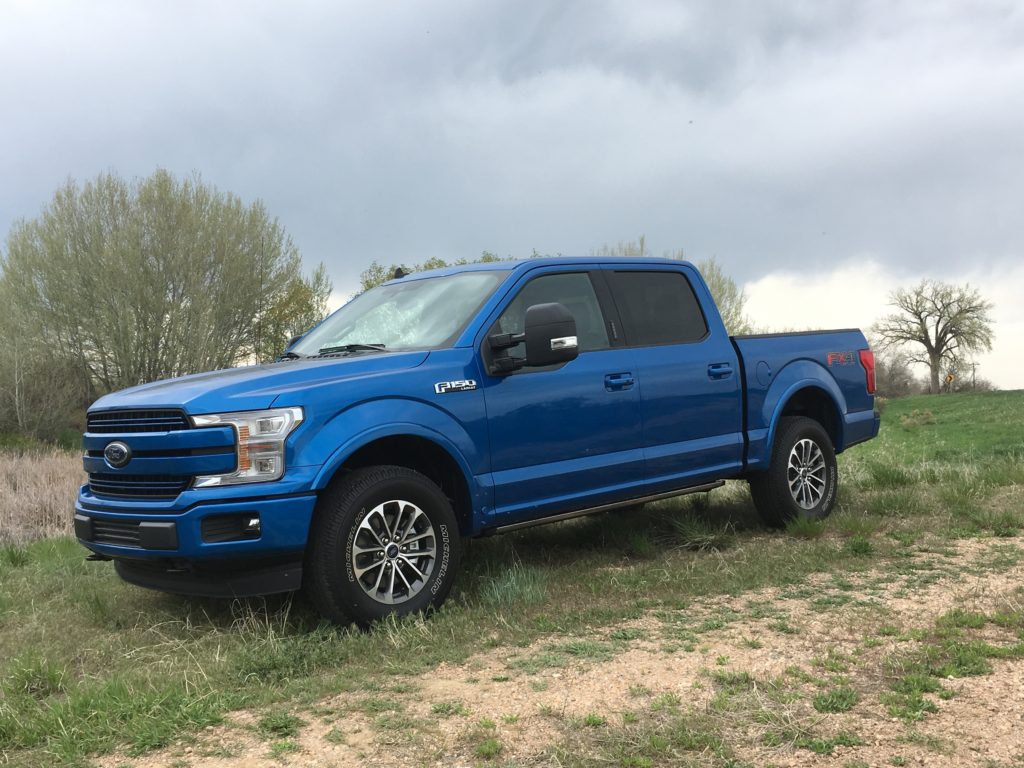 The 2019 Ford F-150 SuperCrew pickup sat in my driveway and Jan was working in one of her flower beds when neighbors Dennis and Marsha, out for a walk, stopped to chat with her.
Commenting on the pickup, one of them told Jan, "the color is delightful." Ford calls the exterior finish "velocity blue," and it is a standout on the big, four-door, half-ton truck.
When Dennis and his wife moved into the neighborhood seven or eight years ago, they were driving a little Smart car. It was blue, too, if I remember correctly. Smart cars will no longer be sold in the U.S. and Canada after the 2019 model year, it was announced last week by parent company Mercedes-Benz. The Smart was never a strong seller over here.
The neighbors now drive a new subcompact SUV crossover – it's blue, also.
The blue hue, growing in popularity, is sixth most popular new-vehicle color, according to PPG, which lists the top color choices, in order, as white, black, gray, silver and red.
Pickups, regardless of color, sell very well throughout Colorado. The state of Texas claims it's the hottest sales area for pickup trucks. Trucks are seen all over this state, too.
I've had my share this model year, having reviewed the Chev Silverado Trail Boss, the Ford Raptor and new Ranger along with the Lariat 4X4, the GMC Sierra 1500 Denali, the new Jeep Gladiator, the Ram 1500 Longhorn and Rebel along with the HD 2500 Tradesman, and Toyota Tacoma and Tundra.
The midsize Ranger and Gladiator will compete with representative compacts Toyota Tacoma, Chevy Colorado, GMC Canyon and Nissan Frontier for market share.
The rugged Frontier, which has received little upgrading from Nissan since 2004, is expected to show a new face for 2020, and Ram, which hasn't had a midsize model since killing the Dakota in 2010, is working on a new one for, perhaps, 2021. Fiat Chrysler Automobiles, parent company of Jeep and Ram, has indicated any new midsize model from Ram will not closely copy the offroad-capable Gladiator.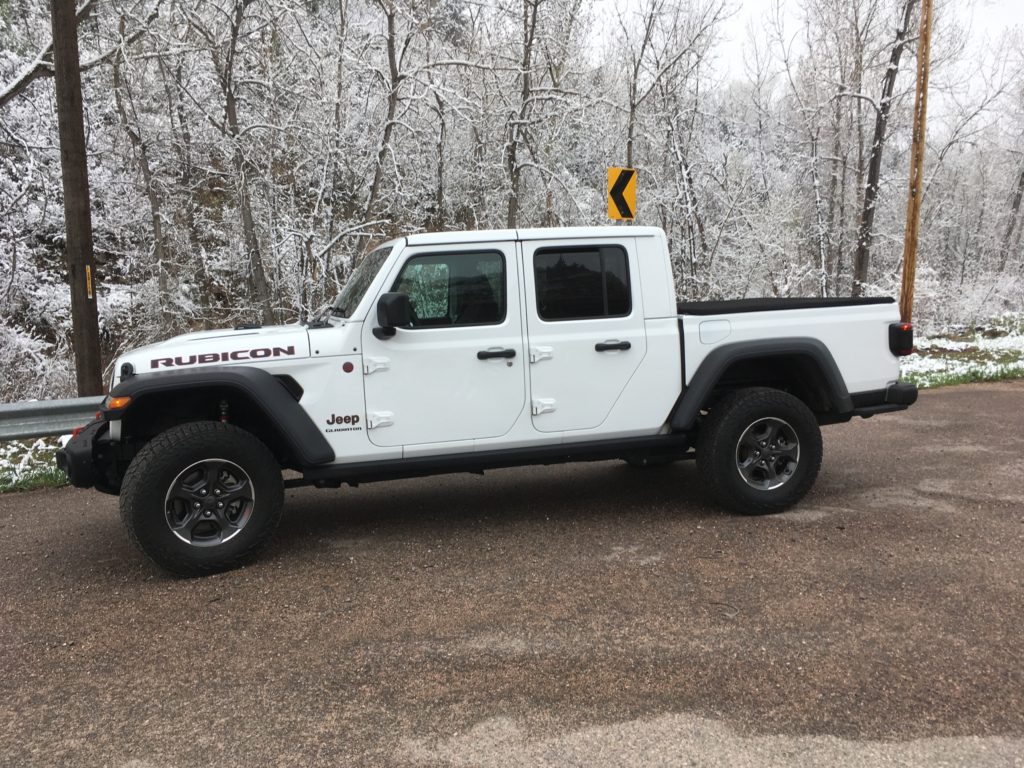 I drove early one morning to Morrison, near where the 2020 Gladiator was being shown at The Fort Restaurant. While I was preparing to drive the Gladiator, Norm Fryer of Automotive Media Solutions showed up to exchange vehicles with me – delivering to me the 2019 Ford F-150 4X4 Lariat SuperCrew with V-8 power and taking away the new BMW X7 full-size SUV crossover, which I had driven up there from my home.
The 70-mile drive home in the F-150 was a pleasure; the smooth-shifting 10-speed automatic transmission was tied to the 395-horsepower, 5.0-liter V-8 with 400 lb.-ft. of torque. The noticeable difference in Ford's V-8 from its line of powerful V-6s is in fuel mileage. With more than 50 percent of my drive time on the highway last week with the F-150, it averaged only 17.8 miles per gallon overall. I've normally averaged 20-mpg or higher with the 2.7, 3.3 and 3.5 six-cylinders for the half-ton.
The four-door crew cab, finished in velocity blue exterior, is stylish, as pickups go, and is all black inside, with comfortable leather. A roomy rear seating area is brightened from a full sunroof. Access is eased with deployable running boards.
Tailgate innovation is big news these days. As the Ford tailgate drops into open position, push a button in the top end and a 3-foot-wide step lowers into position along with a steadying rod beside it for safely climbing up into the pickup bed. Along with the Ford drop-down step, Ram is showing off a split tailgate, GMC has one which can be used in three positions from a two-step-up to a football tailgating capability, and Chevy has the convenient step-up at the ends of the rear bumper.
To have the V-8 power at hand, the added cost was $1,000. From the base price of $47,985 for the Lariat 4X4, options pushed sticker price to $64,555.
Its tow-capability is one of the best in the half-ton market, including Ford's Pro Trailer Backup Assist system and trailer view. The popular option automatically backs a truck and trailer into tight parking space, with the driver participation simply turning a knob, keeping an eye on the rearview camera screen and occasionally braking.