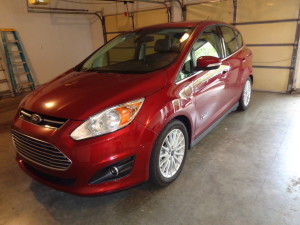 A Sunday test of the 2014 Ford C-Max Energi plug-in would have been perfect – a drive to Coors Field in Denver for the Colorado Rockies' retirement of Todd Helton's No. 17 jersey.
A flat tire, though, threw a wrench into that.
Somewhere along the streets in a Saturday morning drive of a couple miles to Panera Bread, with Jan and her mother, Ruth Davis, as my passengers, the short end of a 5-inch hex (or allen) L-wrench pushed its way through the inner sidewall of the C-Max's right rear tire, a Michelin P225/50R17.
No air was yet escaping, but the problem revealed itself by the noise of the long end of the wrench scraping the road surface each revolution of the wheel.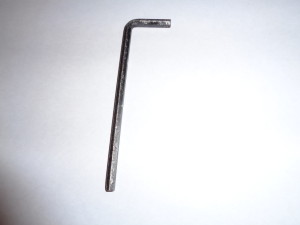 So, we headed toward home, for, you see, the C-Max has no spare tire. The car's large battery pack fills the rear area where a spare would normally be stored.
What the C-Max does have, in place of a spare, is a sealant compound in a canister and an air compressor to inflate the tire; the temporary mobility kit is beneath the front passenger seat.
Even with that, we were stymied again, for Ford says the kit can be used only to seal punctures within the tire tread, not in the sidewall.
Arriving home, with the right rear tire near-flat, I parked the Ford in my garage.
Sitting next to it, in Jan's reserved spot, was the C280 4Matic sedan (with spare), which carried Jan and me, along with Dale Wells, to Denver on Sunday for the tribute to Helton, and the doubleheader win over the Cincinnati Reds.
Ford Roadside Assistance rescued the hobbled C-Max on Monday.
The C-Max, a compact wagon based on the architecture of the Ford Focus, was introduced two years ago as a gas/electric hybrid, as well as the Energi version, which gets extended range with a plug-in electric system.
Ford says the Energi will run up to 21 miles on fully electric power before the hybrid setup kicks in. The one I drove Friday and Saturday averaged 47.4 miles per gallon for 65 miles, of which 18 were fully electric charge. The battery pack can be recharged overnight.
The C-Max carried a sticker price of $37,220; base price is $32,920. The price boost added navigation, premium audio, rearview camera and power liftgate.