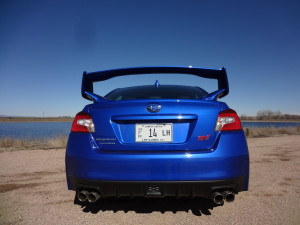 Led by Subaru and Jeep, sales of new cars and trucks in Colorado increased by 7.8 percent.
Almost 90,000 (89,833) new cars and trucks had been sold in the state by the end of June, compared with 83,352 at the same point of 2013, according to the Colorado Automobile Dealers Association (CADA).
Subaru and Jeep were the biggest gainers in numbers of sales among the individual makes. Subaru sales jumped 1,562, followed by Jeep with a gain of 1,432. Other makes with sizable increases in numbers sold are given in the following table:
| | |
| --- | --- |
| Car / Truck | CO Sales Increase |
| Subaru | 1,562 |
| Jeep | 1,432 |
| Nissan | 741 |
| Ram | 679 |
| Toyota | 540 |
| Chevrolet | 509 |
| Lexus | 398 |
| GMC | 342 |
"Consumer demand for new cars and trucks continues to look very strong, with back-to-back months of double-digit gains (sales increased 10.6 percent in June and 12.7 in May)," said Tim Jackson, president of the CADA, which released the sales report. "The sales surge has been boosted by aggressive manufacturer incentives to buy, easier and more affordable financing, and enthusiasm for purchasing new models and more fuel-efficient vehicles now available in showrooms throughout the state."
Leading in overall sales for the six months is Toyota/Scion.   The list below provides the top 10 of the total Colorado New Car / Truck sales for the period of Jan – Jun 2014.
Colorado 2014 6-Mo Sales
Toyota/Scion
         11,457
Ford
         10,705
Subaru
           9,902
Honda
           6,786
Chevrolet
           6,756
Jeep
           6,266
Nissan
           6,066
Ram
           3,507
Kia
           2,985
Hyundai
           2,819
The breakdown of six-month sales by categories is unusual.
For example, sales of light trucks, dominated by Ford, Chevy, Jeep and Ram, far outpaced sales of cars, 54,861 to 34,972. Yet, in overall sales including cars, Japanese brands outsold the Detroit Three (Ford, GM, Chrysler), 40,080 to 34,488. Since the Detroit Three dominate in trucks, those totals emphasize how few cars are sold by the Detroit Three in comparison to the Japanese brands.
Worth noting is the performance of luxury builder Jaguar, which sold 58 new cars in Colorado in the first six months of this year, compared with only 26 at the same time of 2013. One boost in these parts for the Jag is the addition of all-wheel-drive capability to two four-door sedans in the past year.