BMW 750i xDrive V-8 conquers the snow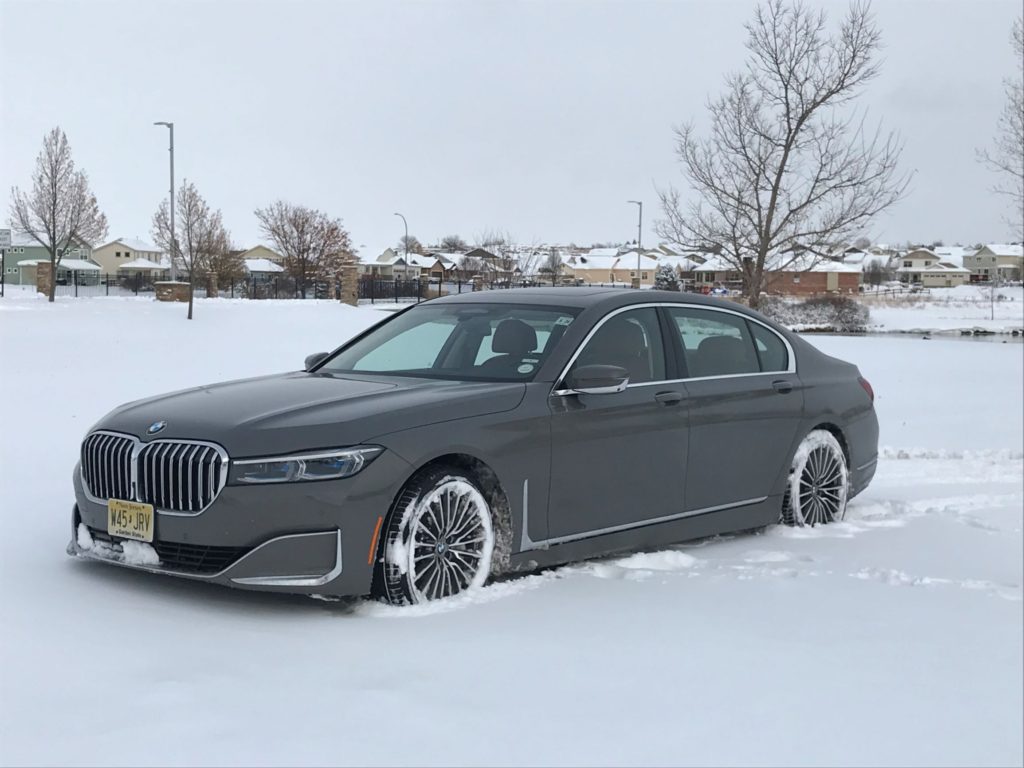 When the big snowfalls hit, it's been my good fortune over the past 40 years that most often I'm in possession of an SUV or pickup with 4X4 capability.
Not so this time. In my garage in late November when we woke to 10 inches of snow was a 2020 BMW 7 series sedan. The xDrive designation alongside the 750i indicated it was an all-wheel-drive model, hooray for that.
The BMW xDrive AWD setup has long been an impressive one, a favorite of mine, and the 4,700-pound four-door maneuvered through the deep snow with only a slip or two. The Bimmer is very agile for a large sedan, with quick, responsive steering.
The BMW 750i is one of six dream cars making up the super-luxury-sedan class. Others are the Bimmer's chief rival, the Mercedes-Benz S Class, the Porsche Panamera, Audi A8, Lexus LS and the Jaguar XJ. These don't come around often. I reviewed an S Class and LS in 2018, an XJ in '15, an A8 in '14 and a Panamera in '13.
The '20 BMW, assembled in Dingolfing, Germany, is a standout with its quilted nappa leather seats, sure-grip traction and awesome acceleration from its 523-horsepower, 4.4-liter twin-power turbo V-8 engine and quick-shifting 8-speed automatic transmission.
Price tag on the BMW is $126,145; at those premium levels, these luxury liners sell in no great numbers. Through the end of October 2019, Mercedes S Class had registered 9,989 sales this year, followed by the BMW 7 series at 7,433, the Porsche Panamera 5,376, Lexus LS 4,416, Audi A8 1,962 and Jaguar XJ 995.
The 750i's quiet, smooth ride comes from an extra-long wheelbase of 126.4-inches in length, with overall length of 207.4 and the curb weight of 4,722.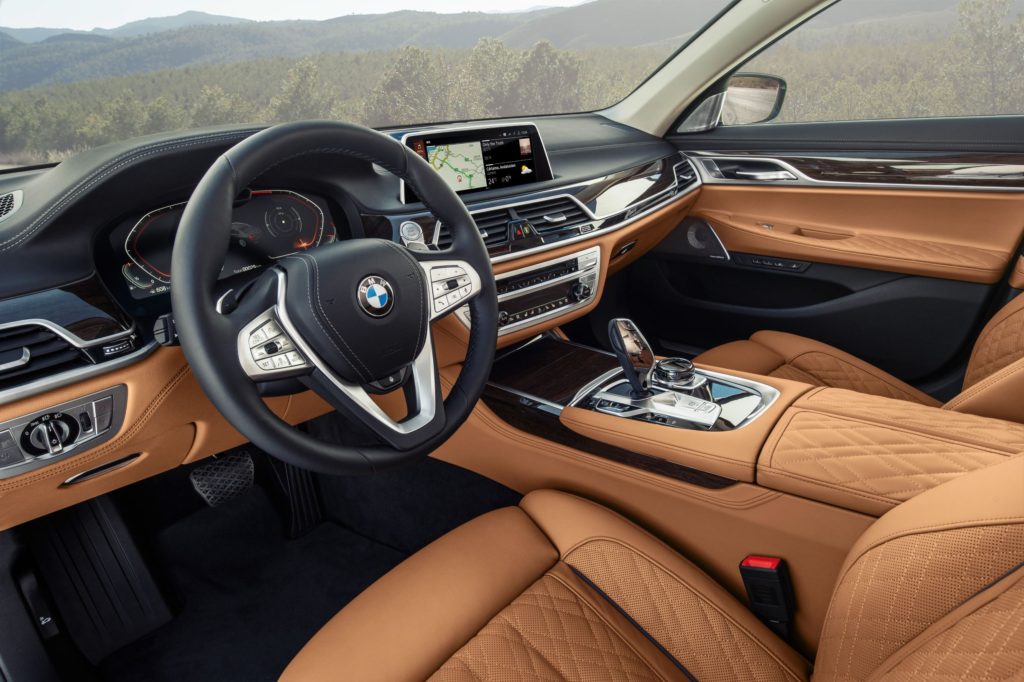 Its sumptuous cabin displays beautiful leather, finished in brown/butterscotch, all over the interior accented by fineline black wood trim. A highlight are front seats which massage, heat and cool. A spacious rear seat features pillow-soft headrests and massagers, along with center-console controls for entertainment, air and heat.
The price soared with high-end optional amenities – $6,000 for Bowers & Wilkins sound system and the rear-seat entertainment system, $4,000 for active steering and active comfort drive with road preview, $3,900 for heated steering wheel and the rear comfort, another $3,900 for panoramic roof and the front comfort, $1,300 for 20-inch multispoke wheels.
A big, new grille adorns the front of its long hood; at the rear a hands-free lid opens to a trunk boasting 18 cubic feet of space.
Among safety assurances are frontal collision warning and braking, lane-departure warning and correction, active blind-spot detection and rear cross-traffic alert.
The big sedan carries an EPA fuel estimate of 17/25 miles per gallon. My overall average, even after crawling about in the deep snow, was 21.6.
It's an absolute pleasure to drive, and includes soft-close automatic doors, head-up display, Apple CarPlay, wireless charging and automatic high beams.