Affordable Nissan Sentra on idle time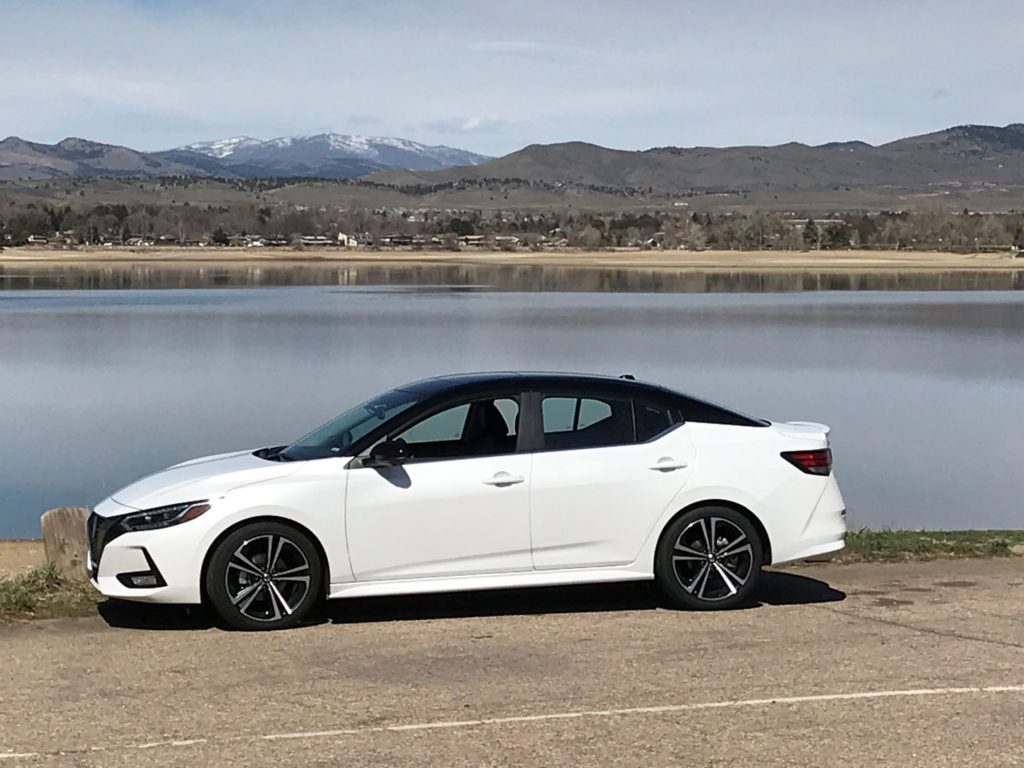 Bearing a "can't miss" tag, the 2020 Nissan Sentra showed up in January with excellent styling and revised engine on a new platform and a price that seems "very reasonable," comparatively speaking ($25k). It is one of the better-looking compact sedans in the U.S. auto market.
Its brightening of showrooms at introduction in late January and early February faded almost overnight upon impact of the coronavirus infection a month later. Few have had opportunity to view the new product, which with closure of showrooms to the pandemic scare, even fewer have had opportunity to buy. New-car showrooms in Colorado are closed (still, in April), though many dealers are open to online business.
The Sentra was to be 2020's guide in Nissan's efforts to avoid a third consecutive year of sliding sales. But the fact the '20 version missed most of the month of January, then suffered from the virus shutdowns the last two-thirds of March, sales for Sentra amounted to only 23,879 units in the U.S. during the first quarter; a year ago, the Sentra at the same time had totaled 56,793 sales.
I took a liking to the Sentra SR model delivered to me, oh, it lacked some in performance, but it looked great, was well-equipped and maintained outstanding fuel mileage.
It was finished in white with a black roof, and Nissan designers continue to tweak the C-pillar window treatment. The newest look gives the small C-window a fine point, and it goes well with the sleekly sloped rear roofline and deck.
The new Sentra sits 2.2 inches lower with a 2.4-inch-wider track, is slightly longer and is 150 pounds heavier in 3,047 curb weight. Handling is impressive from independent front strut and multilink rear suspension.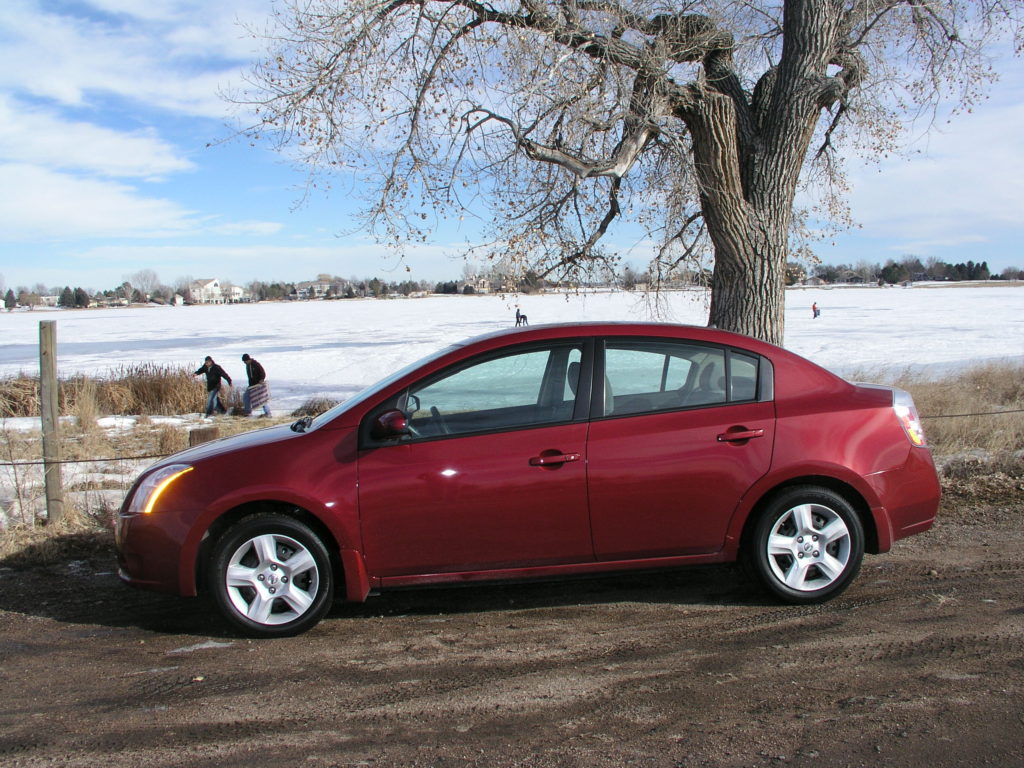 For the new platform, the Sentra's overall length was stretched a half-inch to 182.7 inches. Interestingly, that now measures up the same overall length of the Honda Civic, Kia Forte and Subaru Impreza. Those four at 182.7 are lengthier than the Toyota Corolla at 182.3, the Hyundai Elantra at 181.9, the Mazda3 at 175.6 and the Volkswagen Golf at 167.6.
Sentra's new engine is a 149-horsepower, 2.0-liter, 4-cylinder, linked to a continuously variable transmission and front-wheel drive, riding on 18-inch Hankooks. It replaces last year's 124-hp, 1.8-liter engine; a small optional turbocharged engine from 2019 is also no longer available.
Overall fuel mileage in my drives was 32.4 miles per gallon; the Sentra's EPA estimate is 28/37.
An interior highlight is an 8-inch color touchscreen with Bose audio, Apple CarPlay and Android Auto. Rear seating is somewhat snug; trunk space is 15 cubic feet.
The Sentra SR trim level carries base price of $22,355 and climbs to $25,825 sticker price with these optional items:
Power moonroof, heated front leatherette seats, heated steering wheel, thin-type LED headlights, around-view monitor and interior ambient lighting.