GMC boosts trailering with DuraMax/10-speed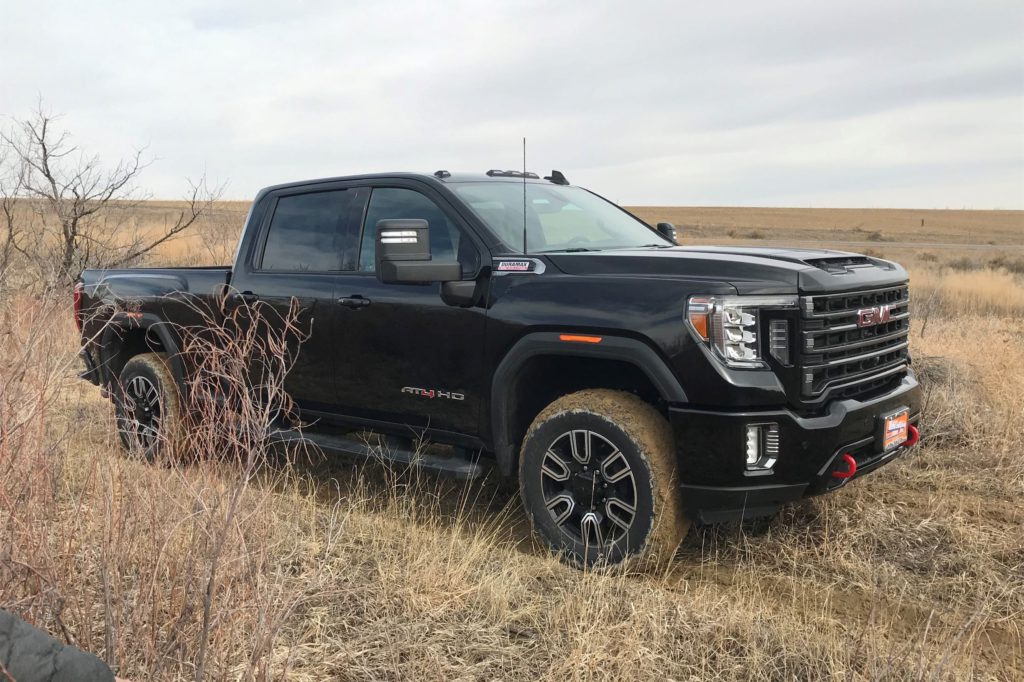 Among the many features set aside by the postponement of the 2020 Denver Auto Show was what would have been an imposing sight in the GMC display – a big, tall four-door truck, the '20 GMC heavy-duty Sierra Crew Cab. The 2500HD and 3500HD are all-new this year.
The show dates set for early April were postponed in order that all considerations and regulations be met for dealing with the coronavirus invasion.
Regarding the big, tall trucks, performance on one I drove – the Sierra 3500HD Crew Cab AT4 4WD – was impressive from the 6.6-liter V-8 DuraMax turbodiesel and an Allison 10-speed automatic transmission. That combination delivers 445 horsepower and an astounding 910 lb.-ft. of torque.
Trailering capabilities have jumped with the greater torque, beefed-up chassis, a variable-speed cooling fan and attention to suspension. Trailer weight ratings for the 3500HD with standard bed are maximum 20,000 pounds with conventional hitch and 21,300 with fifth-wheel or gooseneck hitch.
The DuraMax/Alison combo in a regular-cab, two-wheel-drive 3500HD with gooseneck hitch is rated at 35,500 pounds.
With GMC's 6.6-liter naturally aspirated V-8 gas engine on a crew cab, the tow rating drops to 14,500 with conventional hitch and 16,410 with fifth-wheel or gooseneck.
Opting for the turbodiesel and other amenities on the four-door review model raised sticker price to $78,775. The DuraMax turbodiesel added $9,890, the AT4 premium package $4,215, a technology package $2,125, electric sliding sunroof $995, driver-alert package $645, gooseneck/5th wheel preparation $545.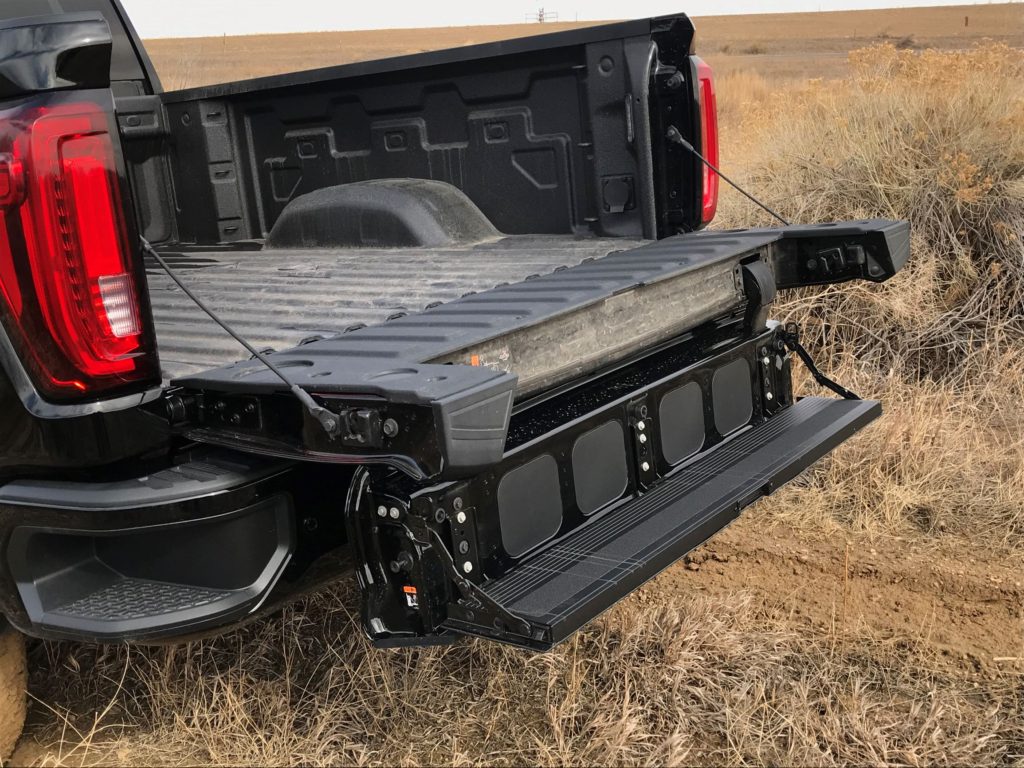 The Sierra 3500HD was equipped with the fascinating MultiPro tailgate, part of the optional AT4 premium package. A year ago, the tailgate was featured on the Sierra 1500 pickups. The gate offers use as an easy step-up, a workbench, half-open capability, more handy access to the bed or as a seat at a tailgate party.
I received a brief walkaround of the GMC heavy-duty from Milt Brown, new car sales manager at Weld County Garage in Greeley. The tall hoodline on the big, black truck stands 58 inches off ground level; it's the AT4 trim level – all-terrain four-wheel drive – which rates just above the SLT and below the Denali.
Highlighting the comfortable, roomy interior are leather seating, navigation, wi-fi connectivity, Android Auto/Apple CarPlay and wireless charging.
Included in the AT4 build are offroad suspension, Rancho shocks, skid plates and red tow hooks.
Also offered in the GMC heavy-duty line are up to 15 camera views, including the industry-first transparent trailer view and the first-ever heavy-duty in its class with head-up display and rear-camera mirror.
.