Eastbound Sprinter's destination: Dewey's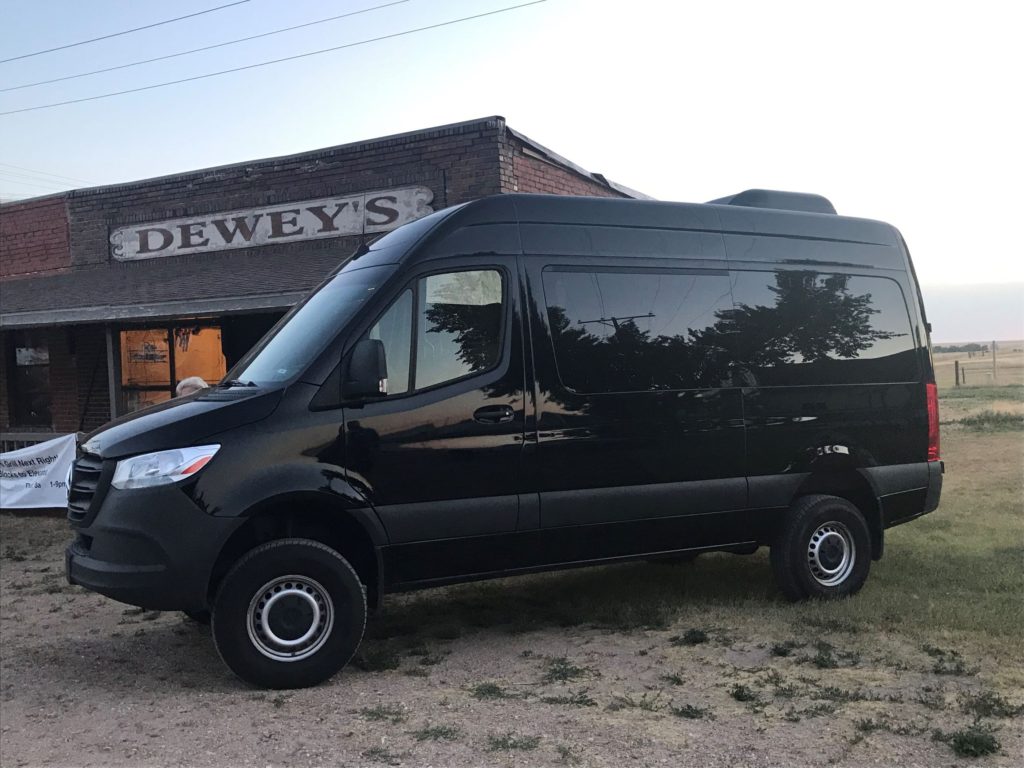 The huge vehicle showed up at my house on a Thursday morning; a high-roof Sprinter 2500 passenger van, built by Mercedes-Benz.
It stands 9 feet in height, has seating for 12. Behind the driver and front-seat passenger are a second row of three seats, a third row of three and a fourth row of four.
The question I had of "what will I ever do to review all this seating space" was answered when daughter Kathy Allen, mentioning that seven from her neighborhood had planned a drive Saturday evening to Stoneham for dinner at Dewey's Bar & Grill, and added, "why don't you and Mom (Jan) drive us there and enjoy the dinner party.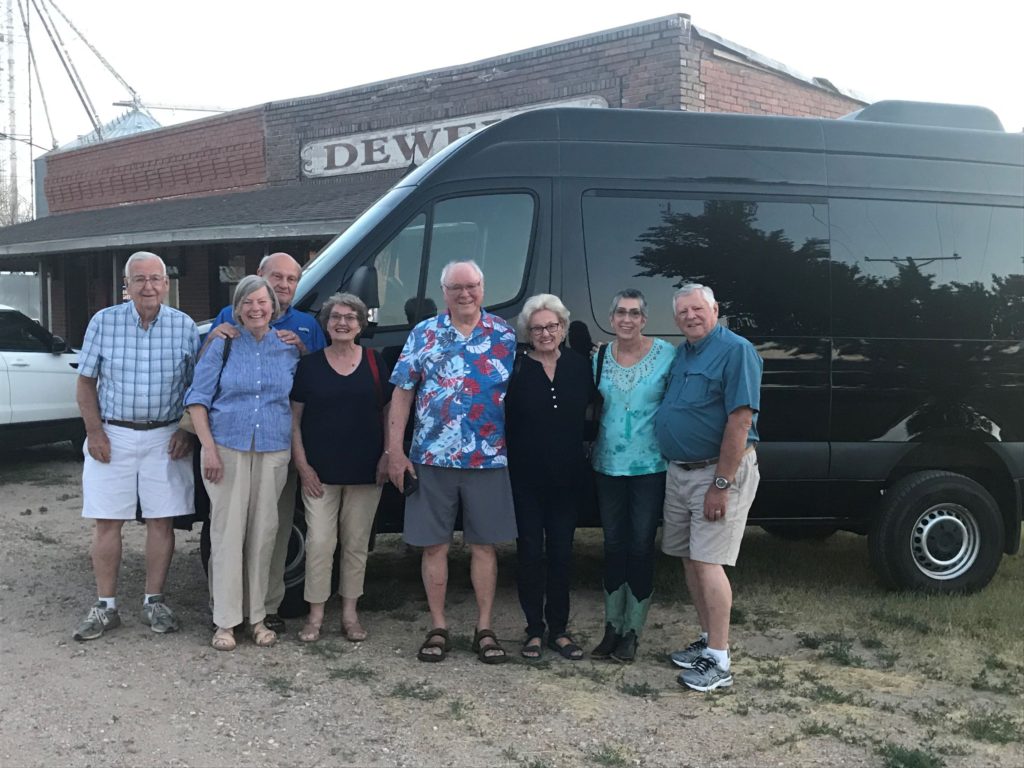 The step-in height of the van is 24 to 25 inches, and those friends we loaded for the drive out east appreciated the fact we had a 9-inch step stool with us to ease access and egress. Those boarding the Sprinter were Karen Goehring, Will and Jody Kulp, Jon and Nancy Weaver and Kathy and Bill Allen.
Excellent performance was provided by a 188-horsepower, 3.0-liter V-6 turbodiesel and 7-speed automatic transmission for the four-wheel-drive people hauler. The van, more nimble in handling than expected, followed Colo. 392 through Lucerne and on to Briggsdale, then east on Colo. 14 to Stoneham, 70 miles from Greeley.
Dewey's is known for its steaks, and there was no disappointment, as the group was well-taken-care-of by the establishment's owner Ron Ladd and staff member Angela Whitman.
The van's interior is rather austere, it's designed for work purposes, and there's little hint of Mercedes luxury anywhere. The backup camera was very small, approximately 2-inch-by-2-inch, confined to one end of the narrow rearview mirror.
The Sprinter held the course very well on the way home in the dark, when the automatic headlamps got a good tryout. It was somewhat of a rough ride home, particularly in the far-back row of seats.
Price of the Sprinter van climbed to $61,333 from a base of $48,990 with these optional add-ons – jet black paint $1,015; leatherette seats $400; 4X4 low and high range $7,800; driver convenience $1,210; comfort seats and headrests $690.
Mercedes has announced that it will introduce a new engine, 2.0-liter 4-cylinder diesel, this fall (2020) for Sprinter vans. It competes with the Ford Transit, Chevrolet Express, Ram ProMaster and Nissan NV2500.
The Sprinter van's braking system is superb, and was tested in a near-collision on our return at 10th Street and 35th Avenue when another motorist ran through a red light as the Sprinter began crossing on green. Only quick braking avoided a crash. My reflexes are just fine, thank you.