6.2 V-8 adds road command for Trail Boss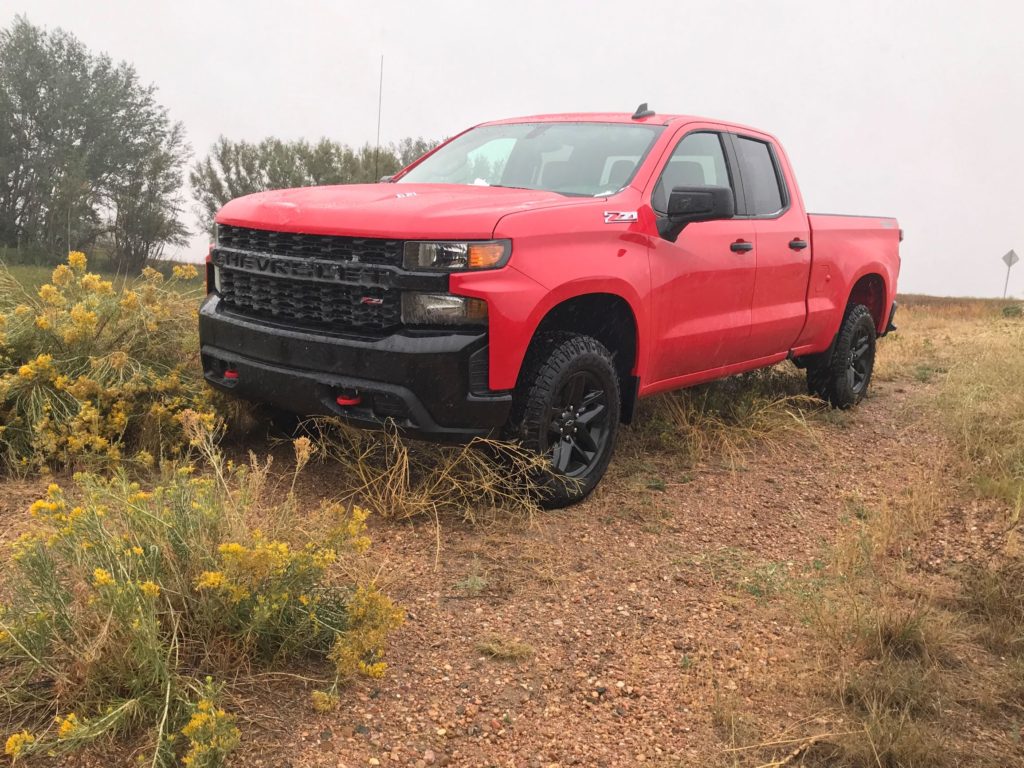 Tuesday morning's rain and light snow was a cool calling for me into the driver's seat of the 2020 Chevrolet Silverado Trail Boss just an hour before it was picked up by Automotive Media Solutions representatives. It was a last-minute opportunity to appreciate its 4X4 handling on wet highways and some muddy dirt trails.
The pickup was in my possession the previous six days, all of which were hot and dry.
The Trail Boss 1500, modified from the Silverado Z71, has undergone a 2-inch lift on the suspension with Rancho shocks and a 4-inch longer wheelbase, adding stability to its offroad performances.
This one has been upgraded with Chevy's 6.2 liter V-8, boasting 420 horsepower/460 lb.-ft. of torque, and mated to a 10-speed automatic transmission. Response was more immediate and the highway recovery time much stronger than a Trail Boss I reviewed last year with the 5.3 V-8 of 355-hp/383 torque and 8-speed automatic.
The lift for the Trail Boss review model means an extra-high step-in height, for it is not equipped with step rail or running board. The Trail Boss I drove last year had running boards, so entry and exit were no problem.
I gain access by gripping the grab handle on the A pillar with my left hand, stepping very high onto the cab's floor edge with my left foot and making a pull and leap into the driver seat. Jan, 10 inches shorter in height, can't do that maneuver, so carried out a 9-inch step-stool for assist whenever she rode along.
The high step-in drew interesting remarks from Kathy and Bill Allen, passengers on a drive to Strasburg for dinner with Mike and Hannah McKenner, and the following day from Mary Conway and Ken Baldwin, who joined Jan and me on a lunch drive to Kenny's Steakhouse in Greeley.
Chevrolet might consider, for these lifted pickups without step assists, a Trail Boss-enscriptioned step stool. That could be a step up in the sales battle with F-series and Ram pickups (I'm kidding, friends).
Though a serious offroad competitor, the Trail Boss has a smooth side, too, in which the 10-speed automatic transmission is a major contributor. Even with the Trail Boss' Goodyear Wrangler Duratrac M&S LT 275/65R18 tires emitting a bit of howl here and there, the highway run to Strasburg confirmed the softer side of this Silverado. Body control is outstanding.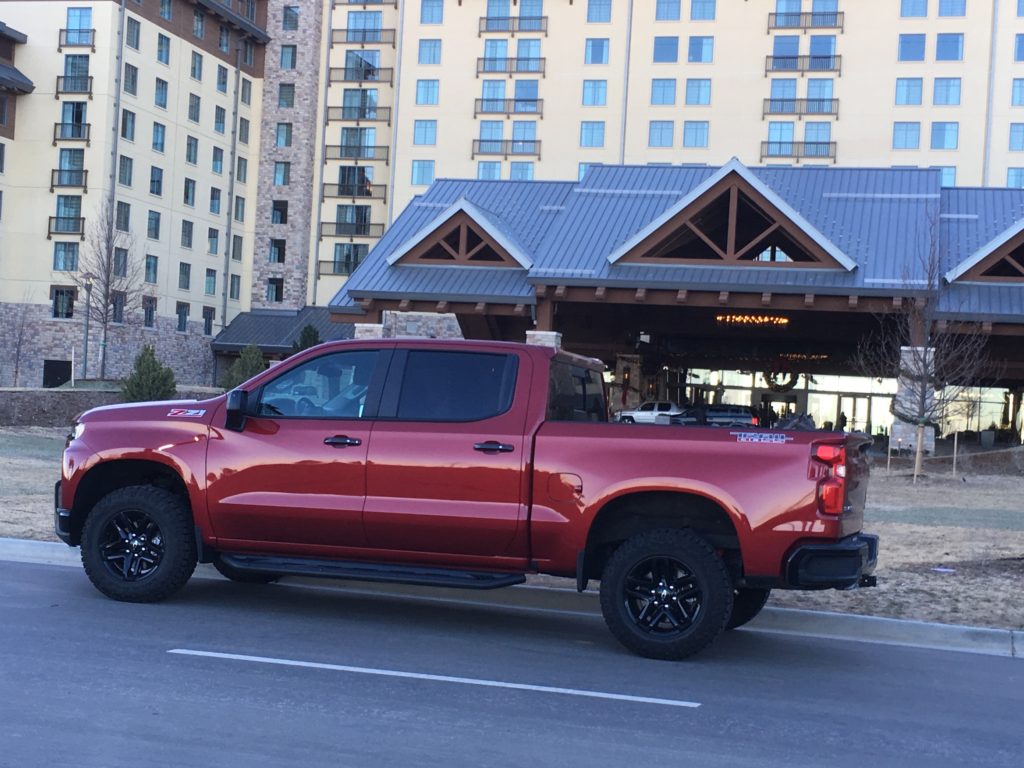 With the bigger 6.2 V-8, the Trail Boss' EPA fuel-mileage estimate is 14-18; I averaged 16.8. Last year, with the smaller 5.3 engine and a 15-20 estimate, it averaged 18.1.
Tow capacity for the 6.2-liter Trail Boss is 9,300 pounds; that can go over 13,000 pounds with a maximum trailering package and 20-inch wheels.
The 6.2 V-8 adds $2,500 to pricing of the Trail Boss, for which sticker price on this Double Cab review model is $44,510, including a plain, though functional interior.
Several Silverado models in 2021 are to get use of the GMC Sierra's 6-way MultiPro tailgate; it will be known as MultiFlex on the Chevrolets.