Power, efficiency for Accord Hybrid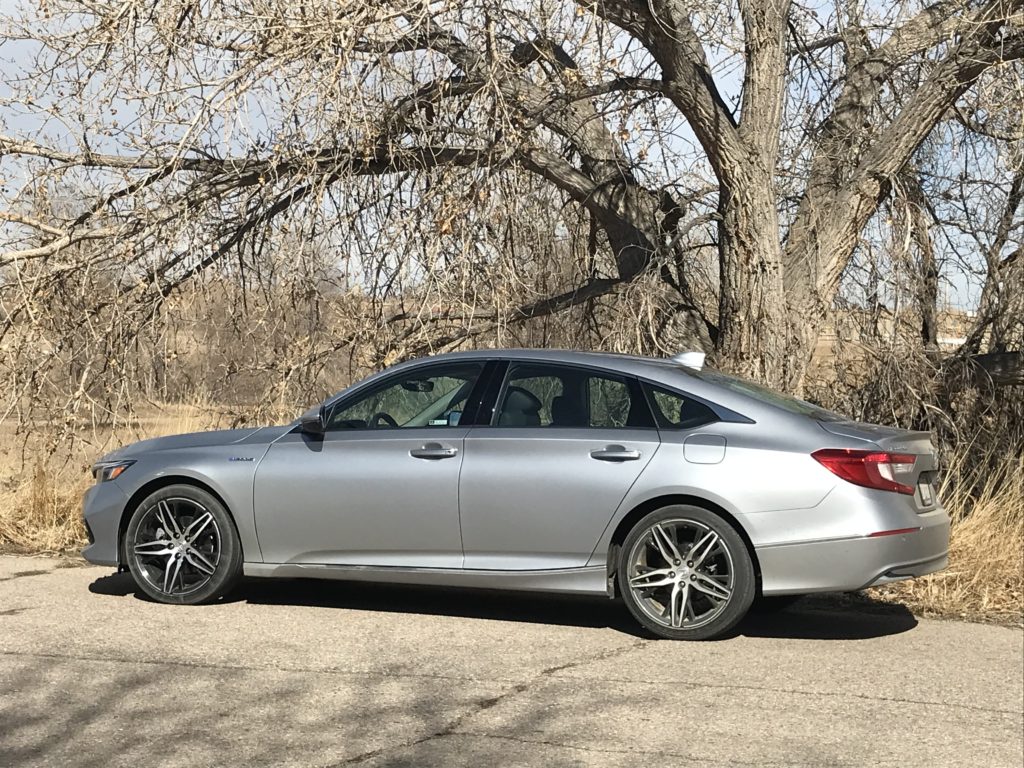 The role of gas/electric hybrids is fast-moving past its traditional major-domo status toward key player for several manufacturers in the intensely competitive automotive field.
The Honda Accord is an example. It is determined to "go the distance" in the face of the incessant decline in midsize-sedan sales.
As several makers either have abandoned or plan to abandon that part of the market, Accord and its principal rival, the Toyota Camry, go "full speed ahead" with expansion and advancements midsizewise.
The Accord Hybrid, in particular, has made great strides in 2021, based on a more brisk throttle response and an impressive rise in fuel efficiency, a combo that can't fail, at least in today's market.
While the traditional Accord is powered by a 1.5-liter, turbocharged 4-cylinder, the Accord Hybrid is more powerful with its naturally aspirated 2.0-liter, Atkinson-cycle 4-cylinder and electric motors. The hybrid operates with 20 more horsepower, 40 more lb.-ft. of torque and is far more fuel-efficient. It has a fuel-tank range of up to 600 miles.
This advantage even against the fact the curb weight of the hybrid, with its battery pack and assorted equipment, is 3,446, 200 pounds heavier than the standard Accord.
A two-motor hybrid system – one for propulsion and the other a generator/starter motor – is seamlessly switched between EV electric, hybrid and the internal-combustion engine for maximum efficiency and necessary power.
With a switch to sport mode, the driver very quickly feels the increased tempo and responsiveness from the powertrain.
Aided by an easy 100-mile drive into Denver and back, the Accord averaged 44.4 miles per gallon in overall use in my possession. Its EPA estimate is 44 in the city and 41 on highway. The transmission is continuously variable and emits some whine on aggressive acceleration demands. The 6-speed manual transmission has been dropped for the Accord.
The big four-door is comfortable and roomy, and its trunk is a generous-sized 16.7 cubic feet. For 2021, updates were made to the Accord grille, LED headlights, foglights and radar unit integration, along with rear-seat reminder and low-speed braking control.
The Touring is the most upscale of the four trim levels for the hybrid. Lesser equipped are Base, EX and EX-L.
The $37,435 sticker price for the Accord Hybrid Touring includes remote engine start, walk-away auto lock, heated and ventilated front leather seats and heated rear seats, premium audio display with navigation/Buetooth/wireless Apple CarPlay/Android Auto integration, wireless phone charger, head-up display and power moonroof.
Honda Sensing security includes adaptive cruise control, collision-mitigation braking, lane-keeping assist and road-departure mitigation.
The Accord sedan was introduced to the U.S. market in 1976 as a '77 model and the Accord Hybrid was added in 2005.