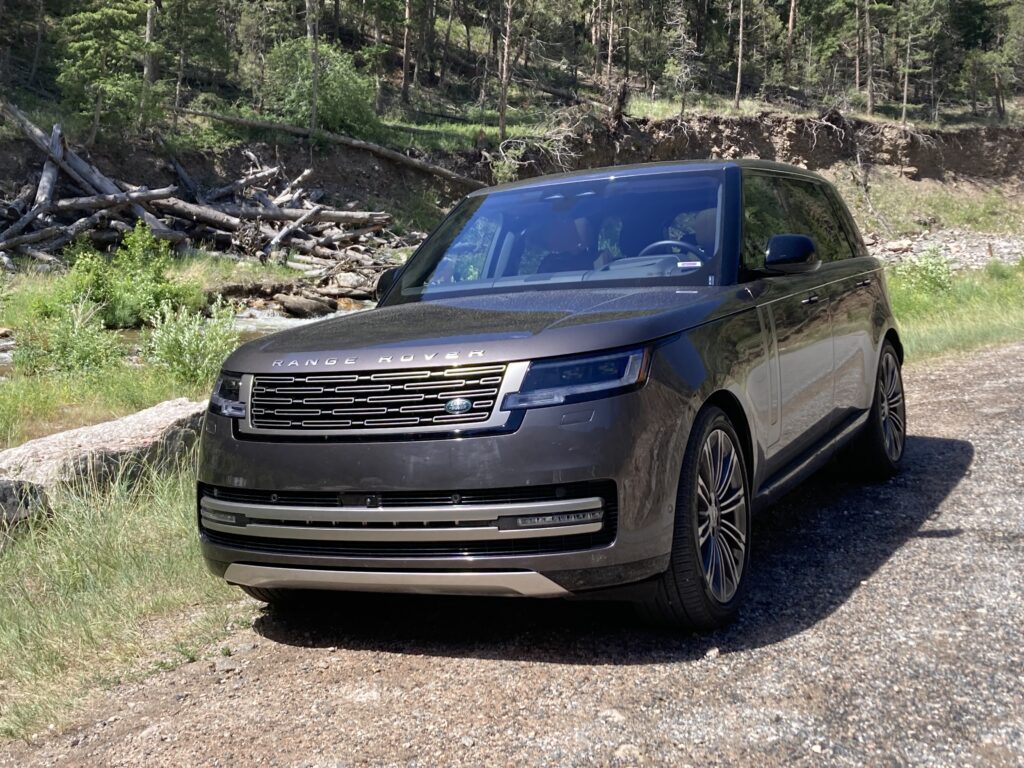 The fifth-generation Range Rover L460, a midyear redesign with an optional third row of seats for the first time in the big unit, carried Jan and me in late June west into Big Thompson Canyon, then northwest on the Devil's Gulch Road to Glen Haven.
The Range Rover is 17 feet in overall length, with curb weight of 5,600 pounds and rides on 23-inch wheels, another first for the iconic 4X4 sport ute. The narrow, curve-dominated roadway to Glen Haven would be a good test for it.
We've driven to the little community at least once a summer for many years, stopping at the Glen Haven General Store for visiting with owner Steve Childs and partaking of the delicious cinnamon rolls baked daily by his wife, Becky.
Big news in town is the Childs' sale, after 40 years of operating the store, to Tom and Amanda Hoskins, who with children Sarah and Callum and Amanda's mother, Becky Sorensen, will not only run the store, but provide daily the homemade goodies for which it is widely known.
Glen Haven is a nice, brief stop enroute to Estes Park, 10 miles up the road.
The RRover has an impressively smooth ride, is very quiet, though its size leaves maneuvering marvels to lighter sport models.
When I recall the 2023 Nissan Z car I drove six weeks ago in Boulder, it would have zipped those twists and bends of the roadway near Glen Haven much more quickly than did the big Rover. All the while, though, downshifting the Range Rover with its paddleshifters was virtually seamless; the Z's downshifts left a rougher edge into the driver's hands.
I used the paddles more than half the time on the descending curves from Glen Haven to Drake, then on to the Dam Store and leaving the Big Thompson Canyon. Much of descent was in 3rd gear at 2500 to 3000 revs.
Responsive performance was delivered by the Range Rover's 395-horsepower, 3.0-liter turbocharged inline-6-cylinder with a mild-hybrid assist, 8-speed automatic transmission and four-wheel drive. Aiding the Range Rover's four-wheel-drive prowess are active locking rear differential and terrain response with drive modes of Snow, Mud, Sand, Eco, Rock Crawl and Wade. An electrically operated rear axle turns independently of the front wheels at low speeds, shrinking the turning circle to 36 feet, from 40.5 feet in the previous model.
The inline-6-cylinder with turbo and the 48-volt assist averaged 21.8 miles per gallon on the drive to Glen Haven and 27.6 on the descending return.
A photo op of the new Range Rover with a 35-year-old Land Rover presented itself in Greeley. No sooner had I pulled into Autotailor in Greeley and parked out front than John Mitchell pulled up beside me in a 1987 Land Rover Defender 110, red, fully restored – what a grand sight, these two British motoring machines from Solihull, England, products of same assembly plant, though far-different eras. Mitchell, at his repair shop in Fort Collins, had done some work on the Defender and was test-driving it.
Base price on the three-row, seven-passenger Range Rover is $111,800. An all-electric Range Rover is expected in 2024.