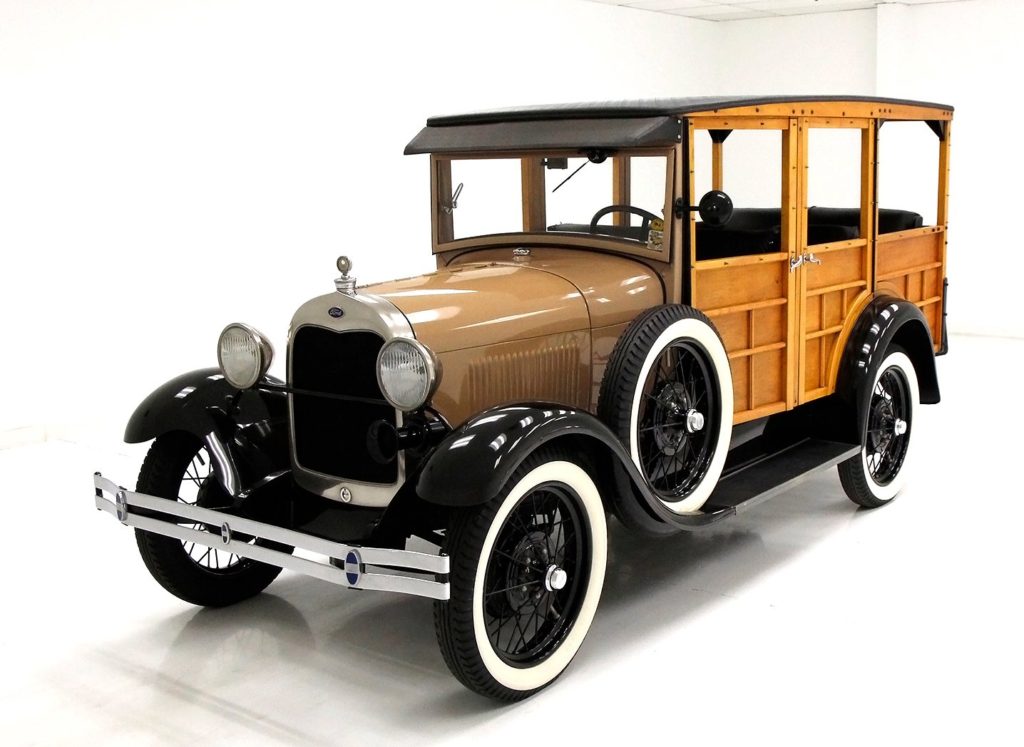 (Forty years ago, in the spring of 1980, a regular weekly automotive column of mine featuring the large Ford LTD station wagon appeared in The Denver Post. The wagon was provided for testing by Goodro Ford, 2121 S. Colorado Blvd. Excerpts follow:)
Wide seating area and large cargo compartment are impressive in the '80 Ford LTD station wagon, which is 215 inches long, 79 inches wide and weighs 3,900 pounds. (The rear overhang was unsightly.) The big unit contains 89 cubic feet of cargo volume with the rear seats down, and opening the tailgate allows room for 4-by-8 sheets of paneling or plywood. The six-passenger vehicle can be made into one for eight with the addition of optional dual-facing rear seats.

The test model, equipped with a 351-cubic-inch V-8 engine and speed control, was suited for highway travel. Highway mileage averaged 18.4. Standard engine in the wagon is a 302-cubic-inch V-8. Road noise is present, though it has been reduced in recent years.
The bigger engine, automatic transmission, power disc brakes, power steering, speed control, tilt wheel and several other items raised the wagon's price from a base of $6,148 to $8,982.
Ford's first station wagon, a Model A, rolled off the assembly line in January 1929.Very square corners marked the lines; natural hard maple and birch paneling were used for the body, and the roof was supported by hard maple and covered with a heavy blacktop material. Nearly 5,000 Model A wagons were built and sold at a price of $650.
Roll-up front-door windows appeared for the first time in 1935, and in 1938 canvas curtains were replaced by sliding glass panels.
Other manufacturers began to build wagons in the '30s; they were noisy and rough-riding. Ford led sales of wagons in the '30s, though they were minimal in comparison to the four-door sedans and two-door coupes.
The wagon really began to catch on as a family vehicle after World War II. Ford introduced the Ranch Wagon – the first two-door all-metal station wagon – in 1952.
Why the name station wagon? The vehicle got its name from the task for which it was designed – transporting passengers and baggage to and from railroad stations.