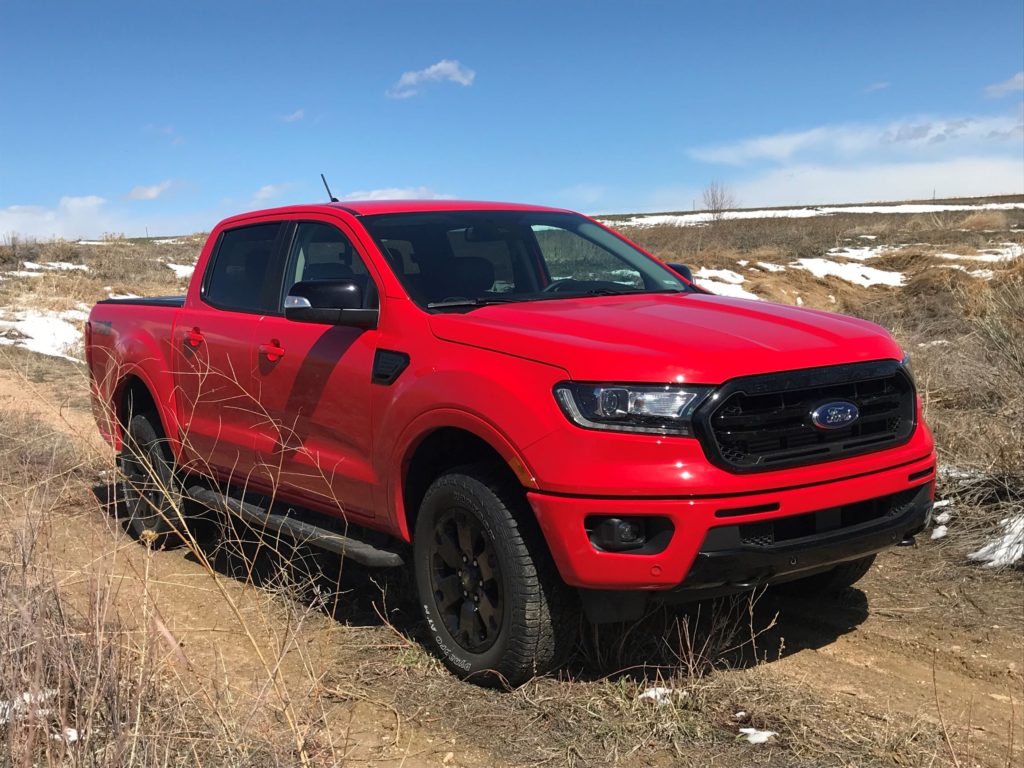 Truck sales honors year after year are hauled off by the Ford F-series; now its newer, smaller stablemate, the 2020 Ranger, is drawing notice with satisfactory performance from an EcoBoost 4-cylinder engine, mated to a 10-speed automatic transmission.
Turbo boost puts zip into acceleration and provides power to tow for the Ranger. Add to that some decent economy figures and the Ranger's status goes higher after a slow start in 2019.
With the Ranger and Jeep Gladiator going on sale in recent months, the compact pickup field has grown to seven makes, including also the Chevy Colorado, GMC Canyon, Toyota Tacoma, Nissan Frontier and Honda Ridgeline.
The Ranger by December 2019 had risen to No. 2 in sales for the month, trailing only the perennial leader, Tacoma. Others, in order, were Colorado, Gladiator, Frontier, Ridgeline and Canyon.
Though the Ranger is a relatively new model for Ford, it's an old name. The Ranger was Ford's compact pickup from 1983 to 2012, when production ended. Following a seven-year hiatus, sales of the totally renewed Ranger resumed in January 2019.
There are three trim levels, the XL starting around $25,000, the XLT at $29,000 and the Lariat at $33,000, and two cab configurations, the SuperCab with a 6-foot bed and the four-door SuperCrew with a 5-foot bed.
Brought to me for testing was the Lariat SuperCrew 4X4, base-priced at $38,675 and with options climbing to $46,910 in sticker total. It has safety items in precollision assist and lane-keeping, and interior appeal with front bucket seats (heated), leather-wrapped steering wheel and shift knob. Among its extras are Sync3, Bang & Olufsen sound, navigation, adaptive cruise control, running boards, FX4 offroad package, tonneau cover.
Quick steering response is noticeable in the Ranger; its stiff ride level is somewhat rougher than competitors. It will tow up to 7,500 pounds.
Dialing in among 2Hi, 4Hi and 4Lo grips is as easy as twisting a dial on the center console. Push a button marked TM (terrain management) in the center of the dial and select adjusted terrain control from normal to snow, mud/rut or sand.
The Ranger's Hankook Dynapro 265/60R18 all-terrain tires were good-to-go on a muddy course I chose following a snowmelt. On a separate run in normal mode, the Ranger handled very well on graveled country roads.
A reader, Tom K., informed me that he intended to buy a Ford Ranger SuperCab, "but when I got in the cab my knees were bent and almost hit the steering wheel, so I tried a Chevrolet Colorado which seemed to have more legroom, and I ordered one of those." He said he had interest only in an extended-cab, no four-door.
The 2.3 turbo/10-speed automatic is the only power source for the Ranger. It carries an EPA estimate of 20-24 miles per gallon; my tests averaged out at 21.8.