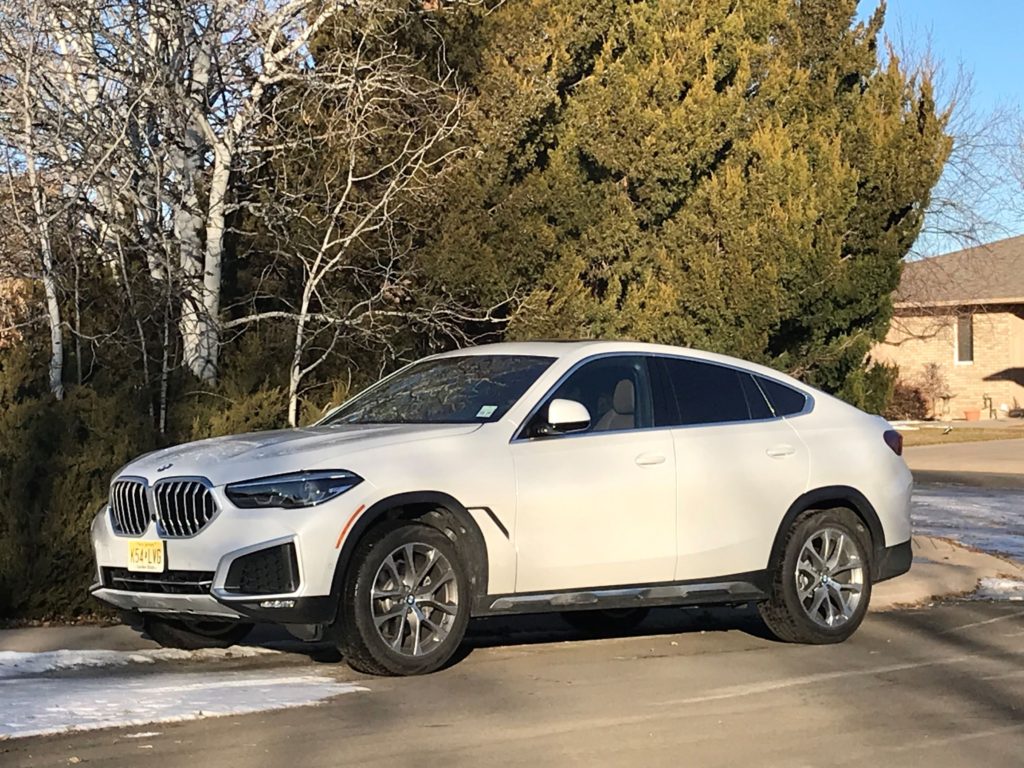 The '20 version of the BMW X6, always a strong performer with firm ride, has grown a bit – 1 ½-inch-longer wheelbase and an inch longer in overall length just short of 195 inches.
Sharing underpinnings with BMW's popular X5 SUV, the X6 crossover attracts attention for its sloping roofline.
When it was introduced 12 years ago, the X6's unusual look with the sloped exterior (some call it "coupelike" though it is a four-door hatchback) divided onlookers into a "love/hate" reaction.
I saw it at the Detroit auto show in January '08, then took another look when it showed up at the Denver Auto Show two months later. At that time, I asked Karen Silveri, a BMW official, if I might drive it. "Probably not," she said, "since it will be rushed to Phoenix immediately following the Denver show." She said maybe she could give me a short ride in it. "Probably not," I said, and waited for one to be delivered to me in June. It was worth the wait.
This year's product, equipped with BMW's xDrive all-wheel control, of course, performs very responsively with a 335-horsepower, 3.0-liter, twin-power turbocharged, inline-6-cylinder engine and 8-speed automatic transmission with sport and manual modes and paddle shifters.
An added option is a Parking Assistance Package, in which in a parallel-parking situation the driver turns loose of the steering wheel and the car is automatically guided into the space. The driver still does the gear selection, acceleration and braking.
The wide-track Bimmer's 4,800-pound curb weight and 42-feet turn circle are reflected in its EPA fuel estimate of only 20/26; my overall average was 23.3 miles per gallon. Though there are softer-riding BMW models, the handling is appreciatively taut.
The interior remains very quiet, highlighted by Harman Kardon surround-sound and 12.3-inch center display with Apple CarPlay compatibility and enhanced smartphone connectivity.
Jan and I made a swift drive on a Sunday evening to the farm home of Don and Audrey Carey, northwest of Sterling, joining them and Sandy Boggs for dinner. A business meeting the next evening with Mrs. Boggs in Broomfield concluded with dinner at the Old Spaghetti Factory in Westminster.
Base price of $68,600 for the BMW X6 xDrive 40i increased to $72,020 with the optional parking assistance and a premium package including remote engine start, headup display, gesture control and enhanced Bluetooth.
While the engine and transmission are German products, the X6 is assembled at a BMW factory in Spartanburg, S.C.
A higher-end model at a premium price is the X6 M50i, boasting a 523-horsepower, 4.4-liter twin-turbo V-8 engine.