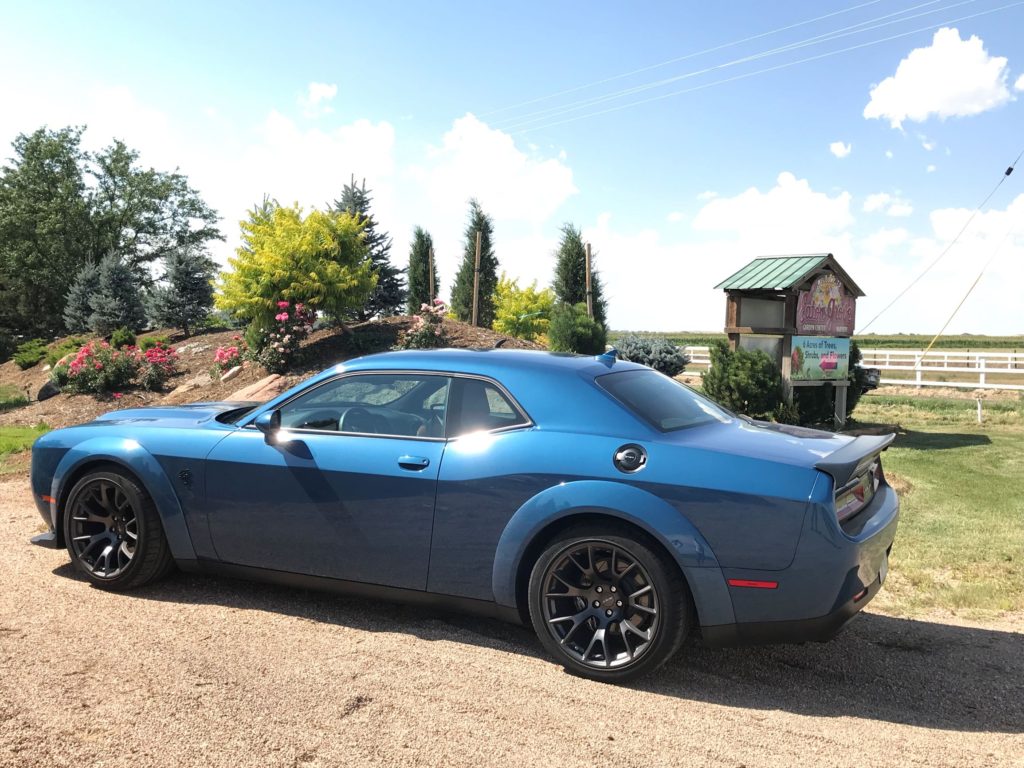 Rolling along on a Sunday afternoon on a straight stretch of roadway devoid of traffic, I quickly moved this powerful-popping performance coupe into triple-digit speed. Its weighty plumpness and near-foot-wide Pirelli 305/35s at the corners lent it a very safe feel at 110.
It's the 2020 Dodge Challenger SRT Hellcat Redeye Widebody with 797-horsepower, 6.2-liter supercharged Hemi high-output V-8 engine and TorqueFlite 8-speed automatic transmission.
It would be so easy to put this Hellcat three or four 10-mph notches higher to supercede my personal highs for road speed (other than on a track), first aboard a Jaguar XJL sedan in 2010, then a year later in a Cadillac CTS-V Wagon.
Yet, those runs were then, this is now. I'm older and, importantly, Jan is beside me; I've always been alone previously with any high-speed testing. Conscience prevailed, I backed off the throttle and we enjoyed the ride home.
The Challenger maintains a keen competitiveness with the Ford Mustang and Chevy Camaro, dating back 50 years. The 4,500-pound curb weight for the rear-drive Dodge is an indicator that it may be better-planted down the track than its two rivals, which weigh in about 600 pounds lighter. All three are extremely quick.
To drive the high-output Hellcat Redeye is exhilarating. The fun of the run, though, can be an expensive proposition. While the Challenger SRT Hellcat comes in at a base price of $58,995, the addition of Redeye Widebody fender flares, performance tires, competition suspension and a couple-dozen other enhancements pushed sticker price to a whopping $92,445. Included in the options are ventilated laguna leather seats, suede headliner, Harman Kardon audio with 18 speakers, GPS navigation and SRT performance spoiler.
Dodge offers a wide body of Challengers, ranging from the basic SXT around $30,000 to the $90-plus review model I drove. There is the popular GT V-6 with all-wheel drive, and the R/T, R/T Scat Pack, R/T Scat Pack Widebody, SRT Hellcat, SRT Hellcat Widebody, SRT Hellcat Redeye and the SRT Hellcat Redeye Widebody featured here today.
With all that power, the Hellcat Redeye's EPA estimate is 13/21 miles per gallon. My overall average was 14.2, lessened perhaps by a drivethrough at Starbucks.
Honestly, though, during a couple takeoffs at near full-throttle, the Challenger's rear tires were spinning and rear end was threatening fishtail until I eased my foot.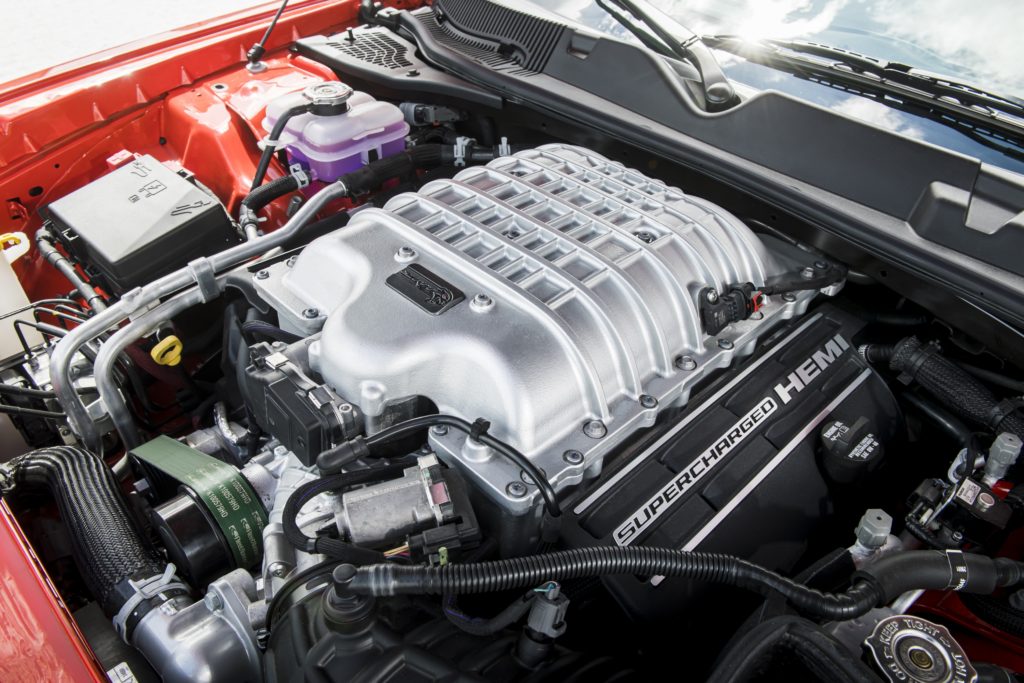 Eye-catching beneath the hood of the Redeye, in addition to the hemispherical combustion chamber, is the wide green-colored belt which turns the supercharger.
Dodge offers in place of the normal red keypod, one finished in black, which will reduce horsepower to a mere 500.
Adding enjoyment inside the Challenger are Uconnect navigation with 8.4-inch display and the sound system.
The two-door Challenger models are built in an FCA plant in Brampton, Ontario, Canada, across the factory floor from the four-door Dodge Chargers.
-Contact Bud Wells at