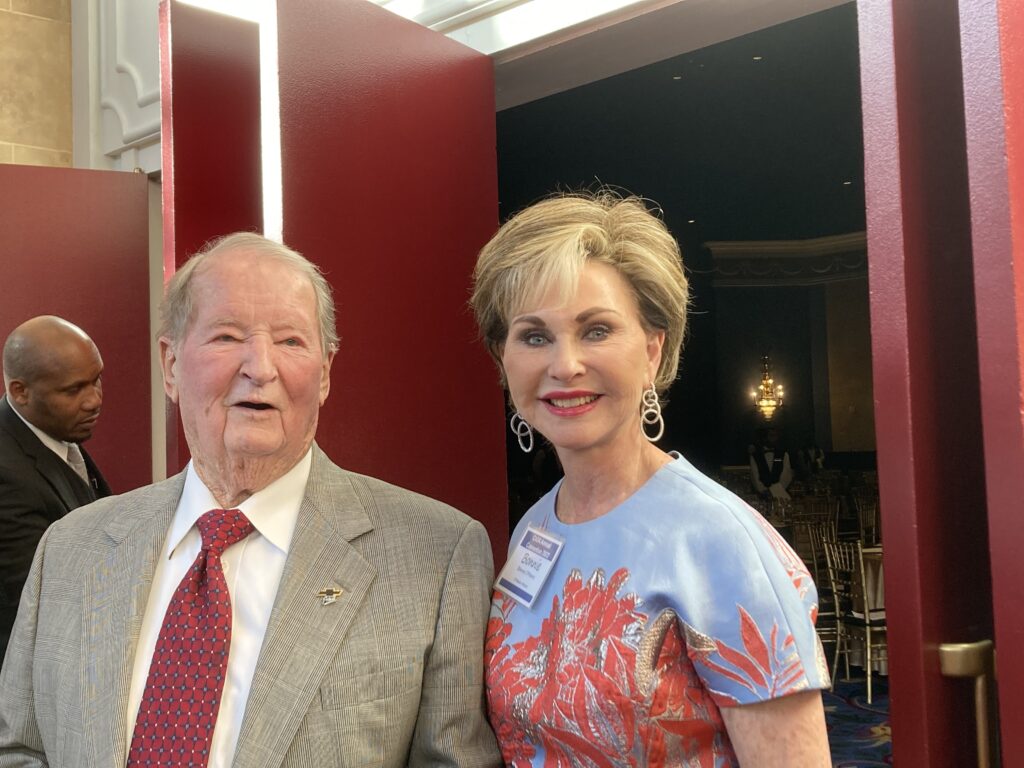 The 120-mile drive for Jan and me in the Jaguar F-Pace S, the one with Caraway Windsor leather seats and powered by both turbo and supercharging, was fairly impressive, yet only a prelude to the wonderful late-May event at the Broadmoor in Colorado Springs – the second induction of members to the Colorado Automotive Hall of Fame.
The new Hall of Famers are Bill Barrow, Bill Crouch, A.J. Guanella, Larry H. and Gail Miller, Alfred O'Meara Sr., Leo Payne and Phil Winslow.
The emotion of Brian O'Meara in accepting the honor for his grandfather, I thought, summed up the esteem being spread by the Colorado Automobile Dealers Association. Alfred O'Meara Sr. came from Detroit to open a Denver Ford dealership in 1913.
With the Broadmoor setting, Winslow was "the hometown boy," a Colorado Springs auto dealer for 60 years, first with Volkswagen, today with BMW. The family love for Leo Payne, who was Denver's mega dealer before the days of mega dealers, was something to see – kids, grandkids and great-grandkids filled three tables at the dinner.
I'm in awe of the working lifetime devoted to Burt and Elway by my friend, A.J. Guanella, 89, and I'd not be surprised to hear he sold someone a Chevy before leaving the Broadmoor's International Hall; Jan and I visited with Gail Miller, whose keen business acumen came to the forefront following death of Larry H. Miller; he started his auto career with Stevinson in Golden before bigtime success in Utah.
O'Meara, Miller, Barrow and Crouch were inducted posthumously. Representing Barrow, former head of the dealer association, was his wife, Merilee. Accepting for Crouch, a former Chrysler dealer in Englewood, was son Scott.
Making presentations on stage were Tim Jackson, president and CEO of the Colorado Automobile Dealers Association; Todd Maul, auto hall of fame chair for CADA: Brent Wood, board chair for the dealer association, and emcee Claudia Garofalo of 9News.
The eight honorees bring to 59 the number of inductees into the auto hall of fame. Fifty were honored in 2021 as the inaugural class; among them was this humble writer, who has observed his 85th birthday.
As for the drive in the Jag, its 3.0-liter inline-6 and 8-speed automatic transmission were smooth and responsive, averaging 27.5 miles per gallon for the highway run; its fault fell with a difficult infotainment system.
For $73,420 out of Solihull, United Kingdom, it offered 16-way massage/heated/cooled/memory front seats, adaptive cruise, Meridian surround sound, all the normal safety and security items and rolled on 21-inch, 10-spoke dark gray wheels.