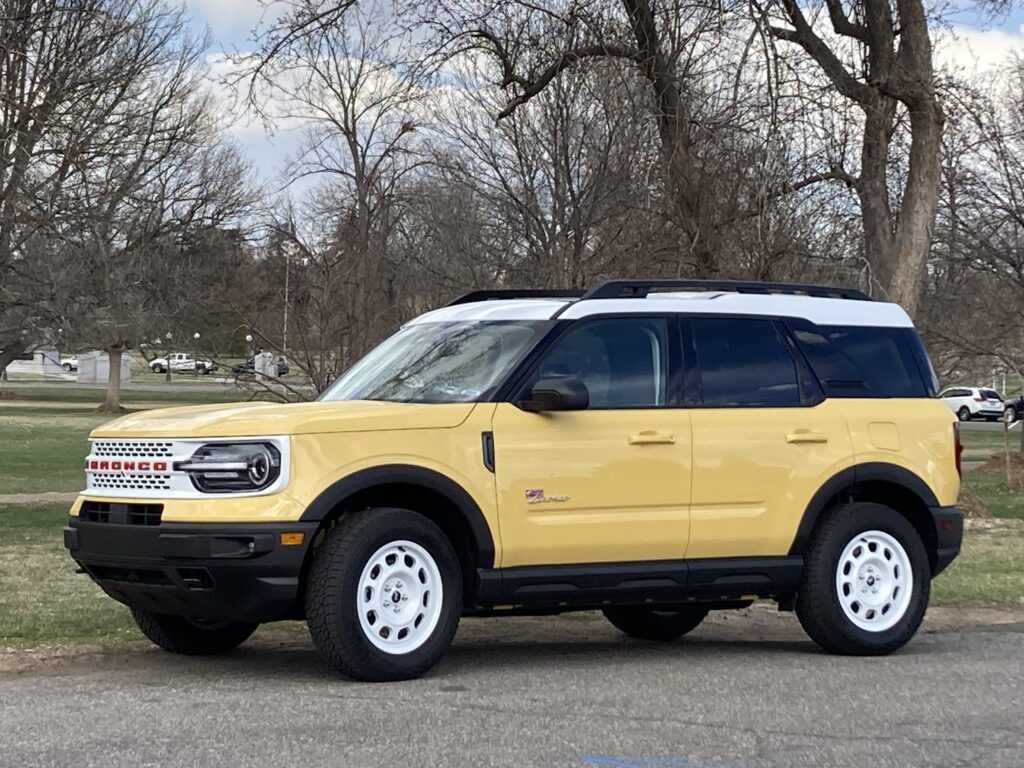 As I stepped into the 2023 Ford Bronco Heritage Edition, I scraped an ankle on the high-riding front-seat floor track; I instantly recalled the same occurrence a year ago when entering the Ford Maverick pickup.
The Bronco and Maverick share the same basic platform, and, kicking aside my initial step-ins, they're two of my favorite models of the past year. Both attracted good shares of attention at the 2023 Denver Auto Show. As I walked through the show floor on a Tuesday night and the next morning, I noticed the Bronco corner of the Ford display was busy with viewer traffic.
The Ford Maverick was announced as winner of the Truck of the Year for the second year in a row by the Rocky Mountain Automotive Press. The midsize Mav beat out four full-size competitors – the Toyota Tundra, Chevrolet Silverado, GMC Sierra and Ram 1500.
Other winners are the Nissan Z as Car of the Year, the Mazda CX-50 as SUV of the Year and the Kia EV6 electric as E-Vehicle of the Year.
I drove the Nissan Z, which edged the Acura Integra for car-of-year honors, on a day last May from the Boulderado Hotel into Boulder Canyon toward Nederland with twists and turns and downshift-inducing rises in the narrow roadway.
The turbocharged Mazda CX-50 edged the Hyundai Palisade and Cadillac Escalade for the SUV award, and in presenting the Kia EV6 electric with the E-vehicle award, Matt Pilgrim of RMAP said, "The Kia EV6 proves that EVs can be stylish, have a roomy interior, be reasonably affordable, and deliver a level of performance that can rival today's top sports cars."
Among other car-show highlights:
The Ford Bronco Sport Heritage Limited 4X4 was powered by a 2.0-liter, 4-cylinder EcoBoost engine with 8-speed automatic transmission and attractive exterior of yellowstone metallic (price tag $46,400). . . . . Jannelle Grigsby was here from Santa Monica, Calif., to be introduced as Nissan regional PR manager for the western half of the U.S., succeeding Steve Parrett, who will now serve the eastern half of the U.S. and Texas. . . . .Kelley Enright, Central Region communications manager for Stellantis, flew here from Chicago to show off the new Dodge Hornet, which is derived from the Alfa Romeo Tonale in Italy. . . . .
Toyota staged a half-hour press conference to reveal expected highlights of the 2024 Grand Highlander, a three-row midsize SUV, but gave no hint of when it will show, or at what price.